From Principal's Desk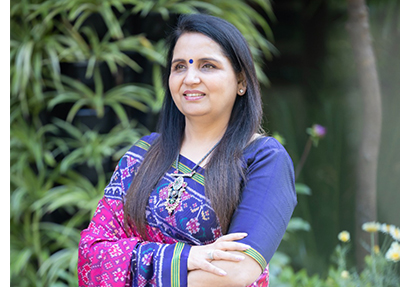 Greeting to all!
Welcome to Mount abu Junior School website! As Principal , I draw upon my many years of educational experience, both as an educator and an administrator, and the support of an amazing staff of caring, talented educators, to create a unique educational environment, specially modified for our youngest scholars.
At Mount Abu , we recognize the importance of the global dimension and the dire need to prepare our students with the cross cultural competency skills to take their place in an ever changing global world. The collaboration we have with a number of countries are a big part of this venture and have created unique opportunities for students to experience the novel ways. The kids here receive a high quality of education along with intellectual diversity,with diversity and inclusion as priorities, we work towards achieving our mission.
We provide a happy and safe environment where students experience opportunities beyond the classroom so that they become independent, responsible and confident adults. We foster values of courtesy ,compassion, integrity ,empathy ,consideration and individual responsibility and offer a high level of challenge accompanied by equally high levels of support.
I have a firm belief that with the kind cooperation support of the parents and staff members, we can create revolution in the world of kids and make them global learners .
Please feel free to drop by , I would love to meet you and discuss any queries you have concerning our programs and what we can do for your child
Warmest Regards