STUDENTS WORKSHOP
Workshop on Food and Nutrition
The School conducted a workshop on "Food and Nutrition" for students of Class V. The workshop was conducted by Ms. Gitanjali from Pearson. The interactive workshop focused upon building healthy eating habits among the young children. The workshop guided the students about the balanced diet and the fluids and food that the young students should have to keep them fit and healthy. The resource person focused on eating dry fruits and fruits for keeping us active. The students enjoyed the engaging activities conducted during the workshop and realized the need to reflect upon their eating habits and maintain a healthy lifestyle.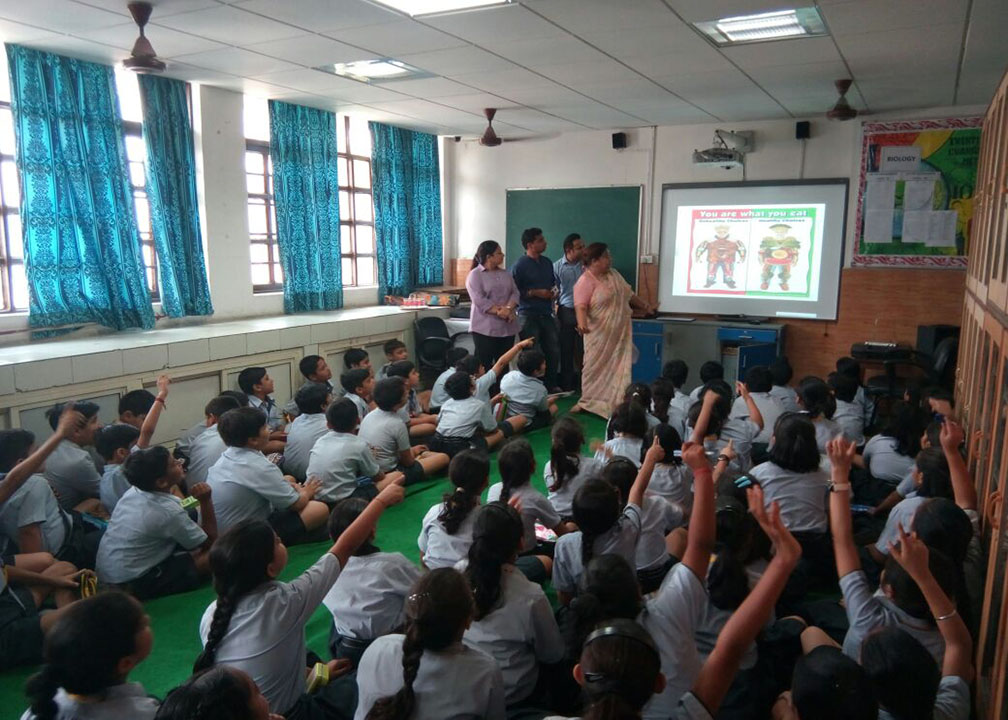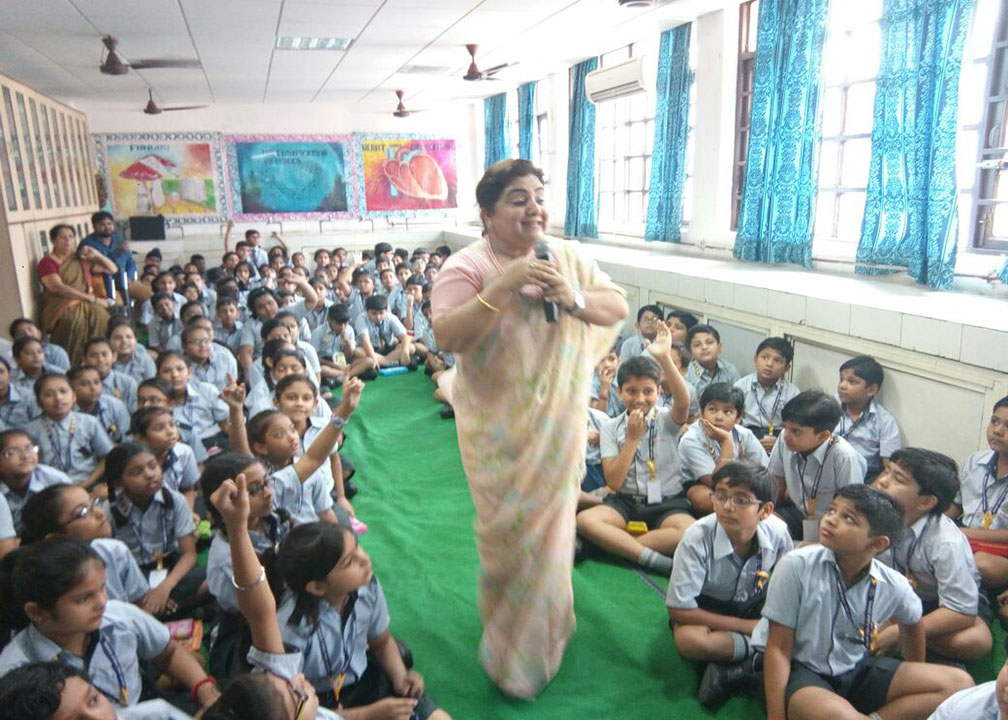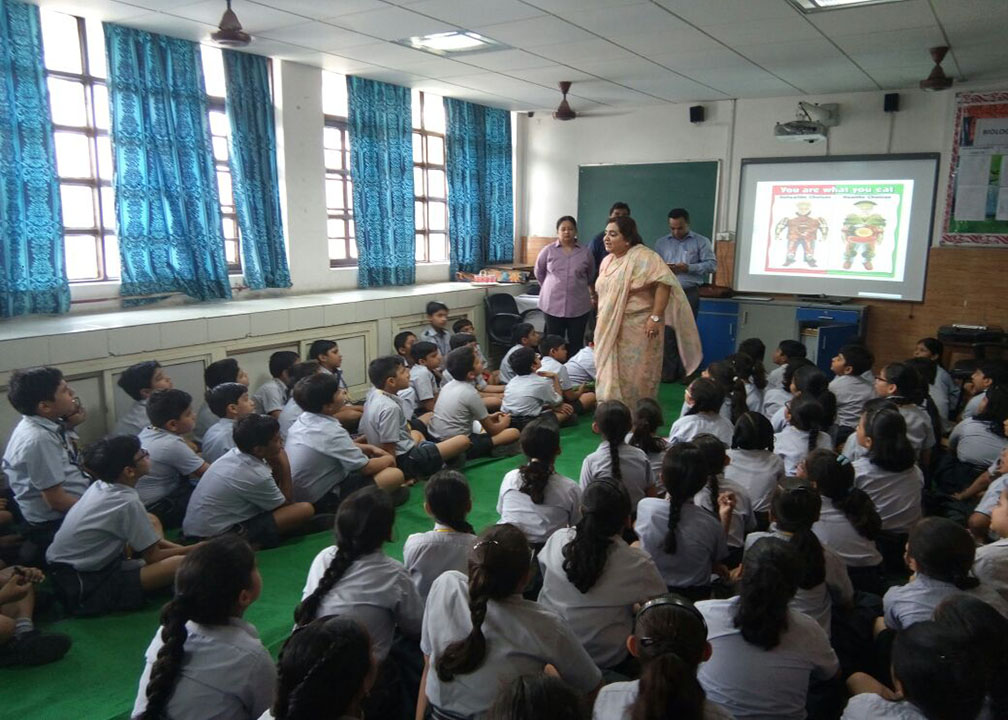 ---
Interactive Session with Author Vaijayanti Saant Tonpe
The School hosted an interactive session on 28th April 2017 with Ms. Vaijayanti Savant Tonpe who has authored many Children's books. The session highlighted the importance of reading and writing for children in order to hone their communications skill. The author also stressed on the role of language which is essential for every sphere of life. The session for classes ended with Ms. Tonpe reading out an excerpt from her latest story, 'Daddy's Girl'.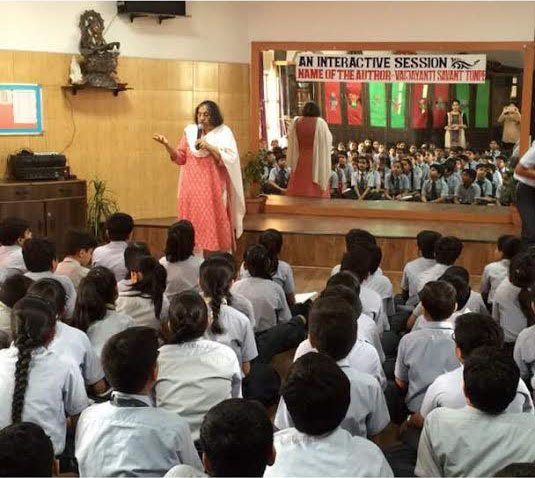 ---
workshop on Educational Opportunities in United States of America
Workshop on Educational Opportunities in US for Classes XI- XII was organised by SIMPL-ED, Mr. Ricardo Castro Salazar from Pima Country Community College, Arizona and Ms. Jetza Torres from Rancho Santiago Community College , California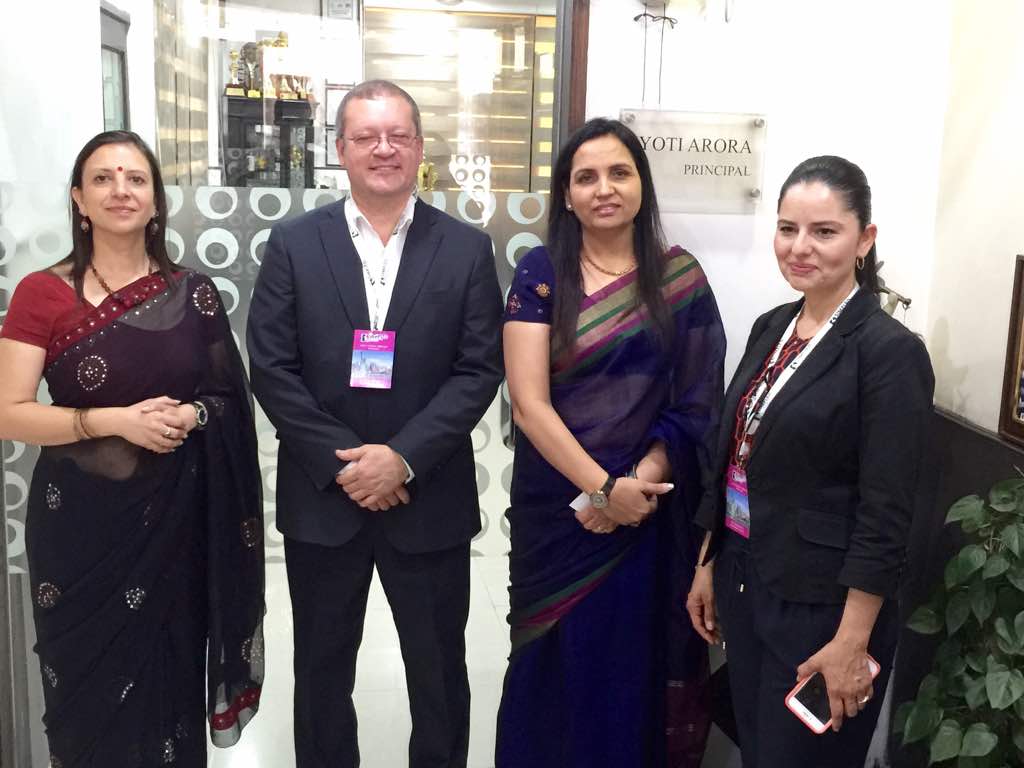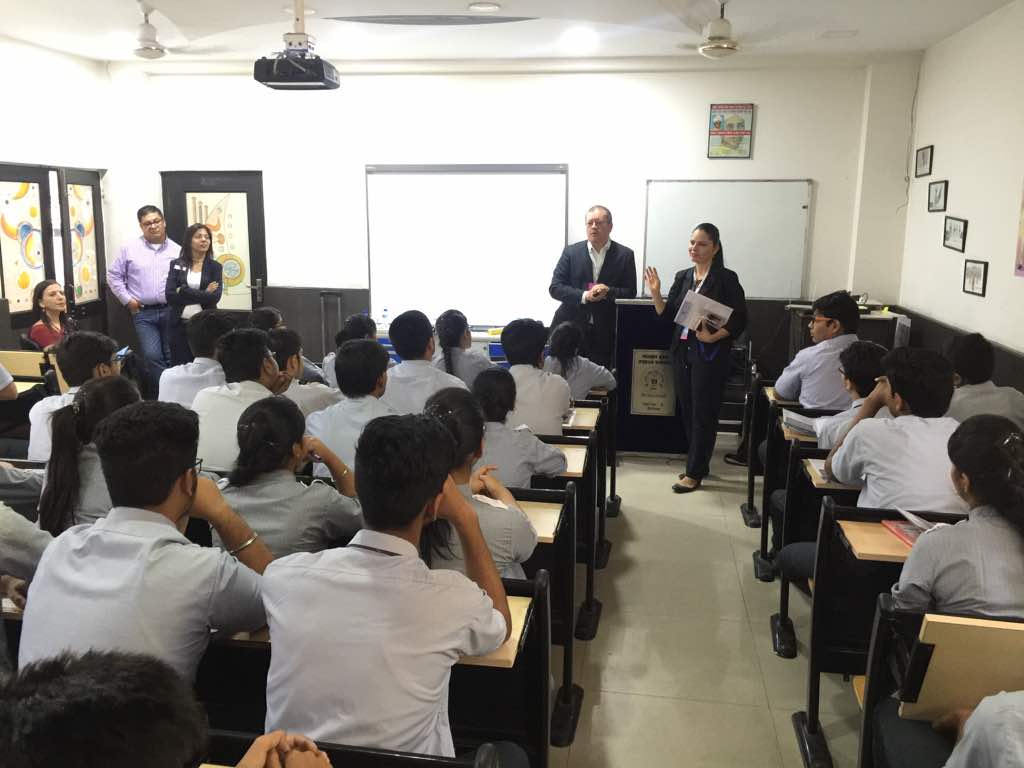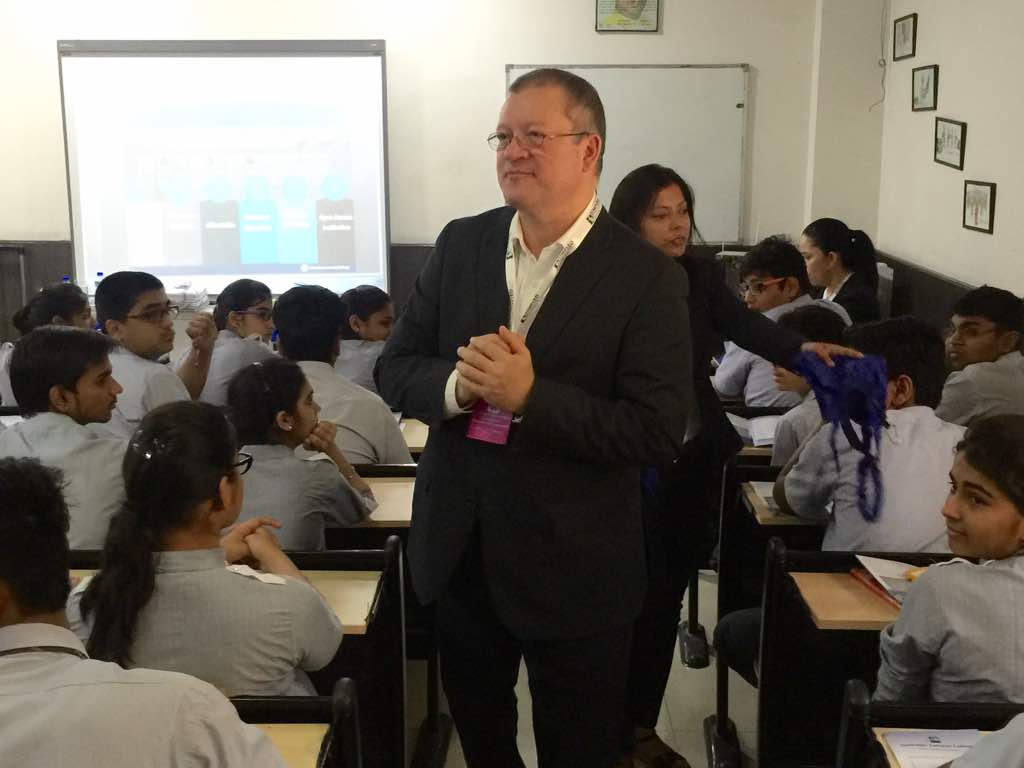 ---
Adolescent Peer Educator
Workshop on Adolescent Peer Educator conducted by Dr. Jitender Nagpal of Expressions India at National Science Centre on 19th April 2017
Attended by
Navya, Ridhima, Rachit, Diptesh And Ujjwal Gupta (IX)
---
STOP THE CLOCK
STOP THE CLOCK for Class VII was organised by Quality Education Asia on 14th February 2017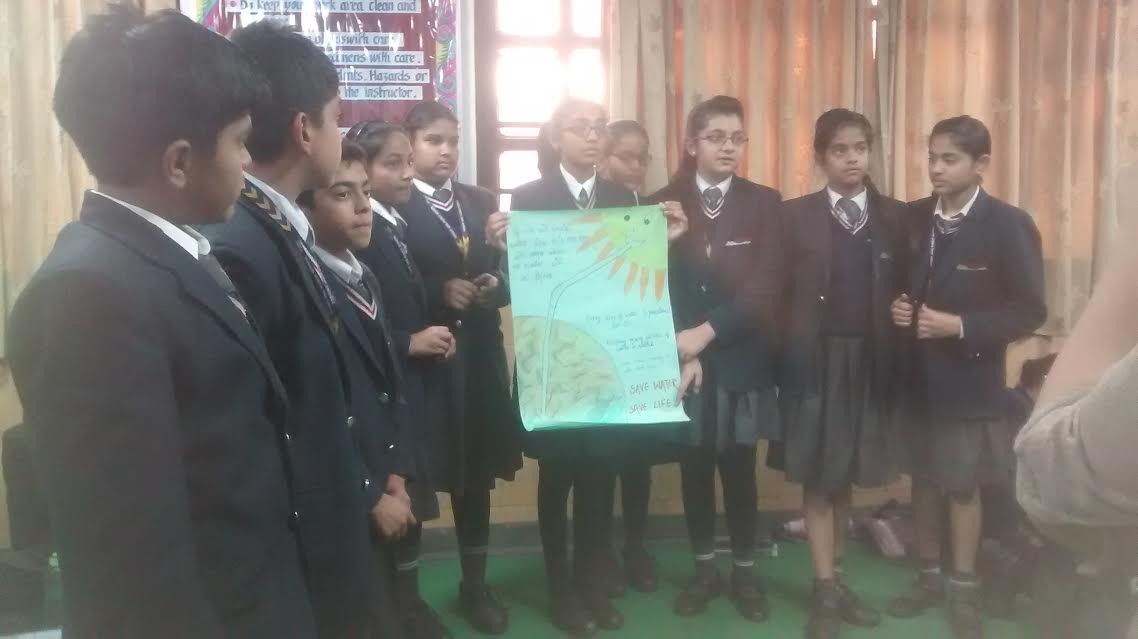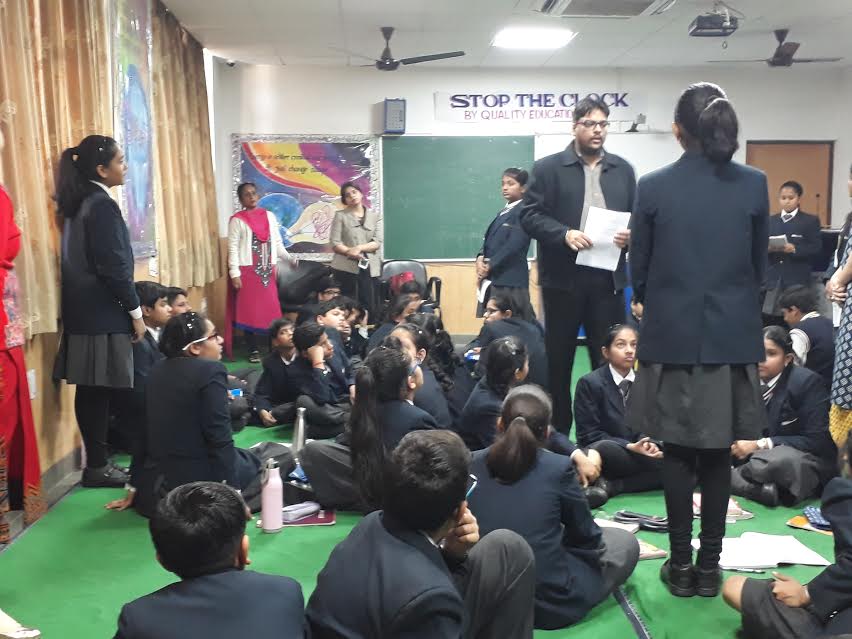 ---
Memory Retention
Memory Retention session was organised for Classes IX - X by Mr. Mohammad Faisal on 7th October 2016
---
MindSmart 2016
MindSmart 2016 for Classes IX - X was organised by Ms. Aparna Singh & Ms. Aprajita Dixit of Expressions India on 5th October 2016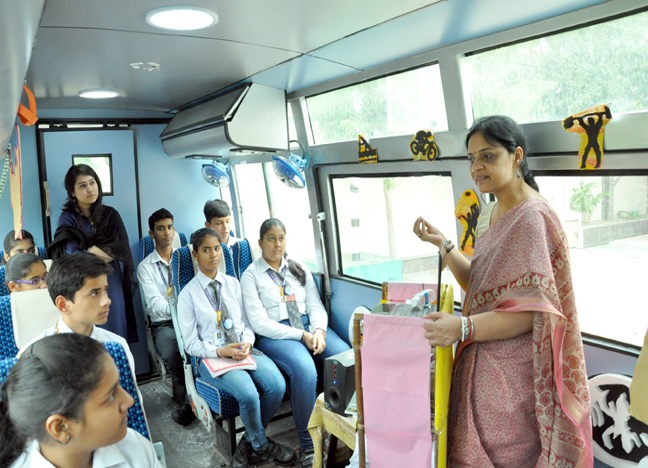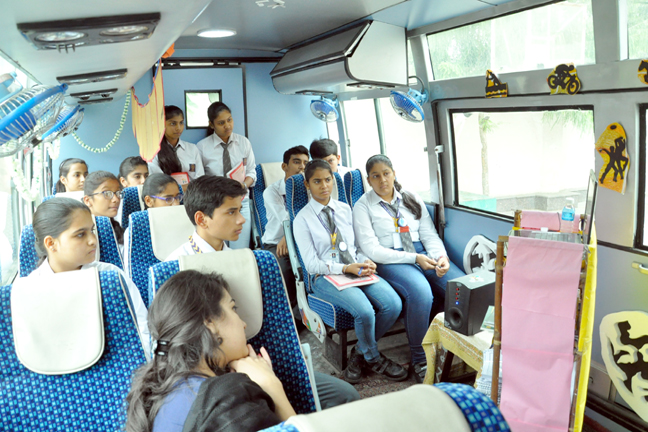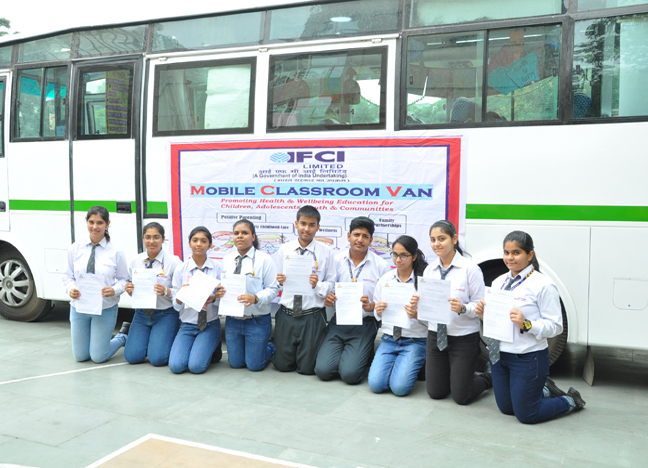 ---
Career Counselling Session
Career Counselling Session for Class XII was organised by Mr. Vikram Tomar of O.P. Jindal University on 19th September 2016
---
Mobile Classroom Van
Workshop on Mobile Classroom Van organised by National Science Centre and Expressions India on 7th September 20-16
Attended by Preeti Handa & Aryan Sharma of Class X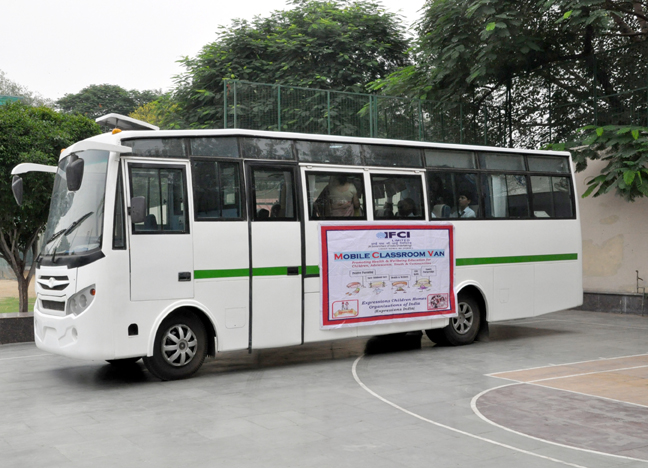 ---
Expression - Understanding Emotions
Expression - Understanding Emotions for Class IX at National Science Centre on 19th August 2016
---
Life Skills & Values
Life Skills & Values at National Science Centre on 19th August 2016
Attended by Kanishka, Sonali Katyal, Kiran Chhabra, Yashowardhan, Shruti Mathur
---
Slam Poetry
Slam Poetry for Class XI at Springdales School, Pusa Road
---
Guideline for NTSE and JSTS
Guideline for NTSE and JSTS for Classes IX - X by Narayana Institute, Punjabi Bagh
---
Life Skills & Values
Life Skills & Values at National Science Centre on 29th July 2016
Attended by Kanishka, Sonali Katyal, Kiran Chhabra, Yashowardhan, Shruti Mathur
---
Tiger Walk
Tiger Walk for Class VIII organised by WWF India & Wildlife Trust of India on 29th July 2016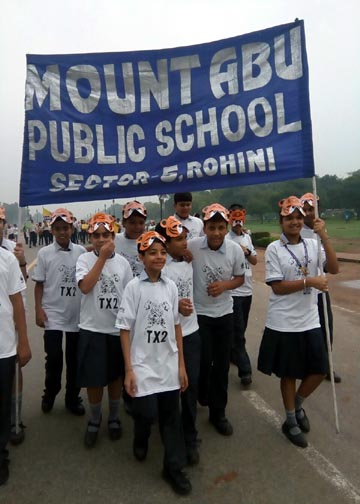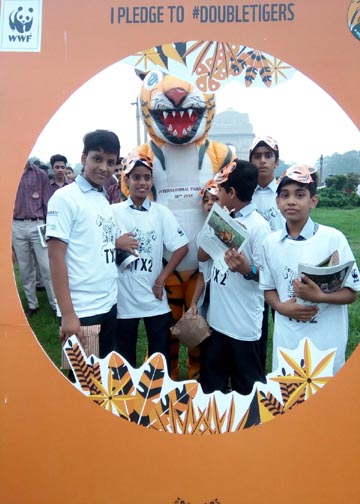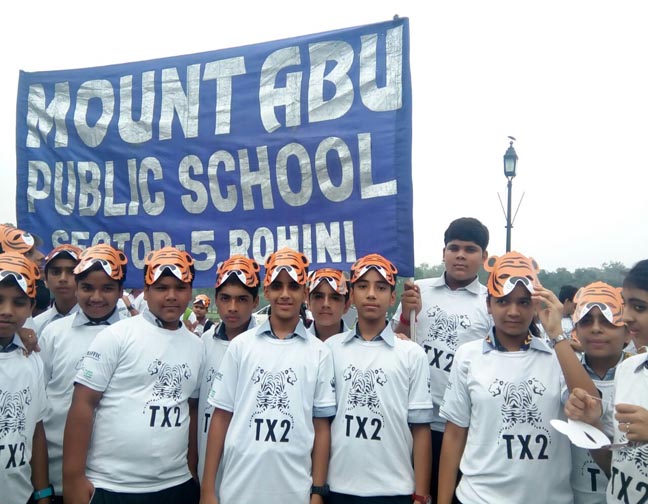 ---
Chemistry Popularization
Chemistry Popularization for Classes X - XI by Forum of Public Schools & Association of Chemistry Teachers Mahavira Model Sr. Sec. School
---
Antroid App Design
Antroid App Design for Classes X- XII
Resource Person: Mr. Vishnu Aggarwal
---
Self Defense for Girls
Self Defense for Girls for Classes VI - VIII
Resource Person: Ms. Kimati
---
SDRO
Classes VI - X
Resource Person :
Mr. Sarvesh Kumar Bhardwaj
---