TRIPS & EXCURSION
EDUCATIONAL VISIT TO WASTE TO WONDER
Students of Class VII went on an educational trip where they could view the seven wonders of the world right in front of them. The twist that amazed the students was that all of them, be it the Eiffel Tower, the Taj Mahal, Statue of Liberty etc. were all made of waste parts of Rickshaws, benches, cycles, pipes.
It was a two in one act. The students expanded their creative boundaries and along with that, gained knowledge from the information board about the uniqueness of the various wonders of the world.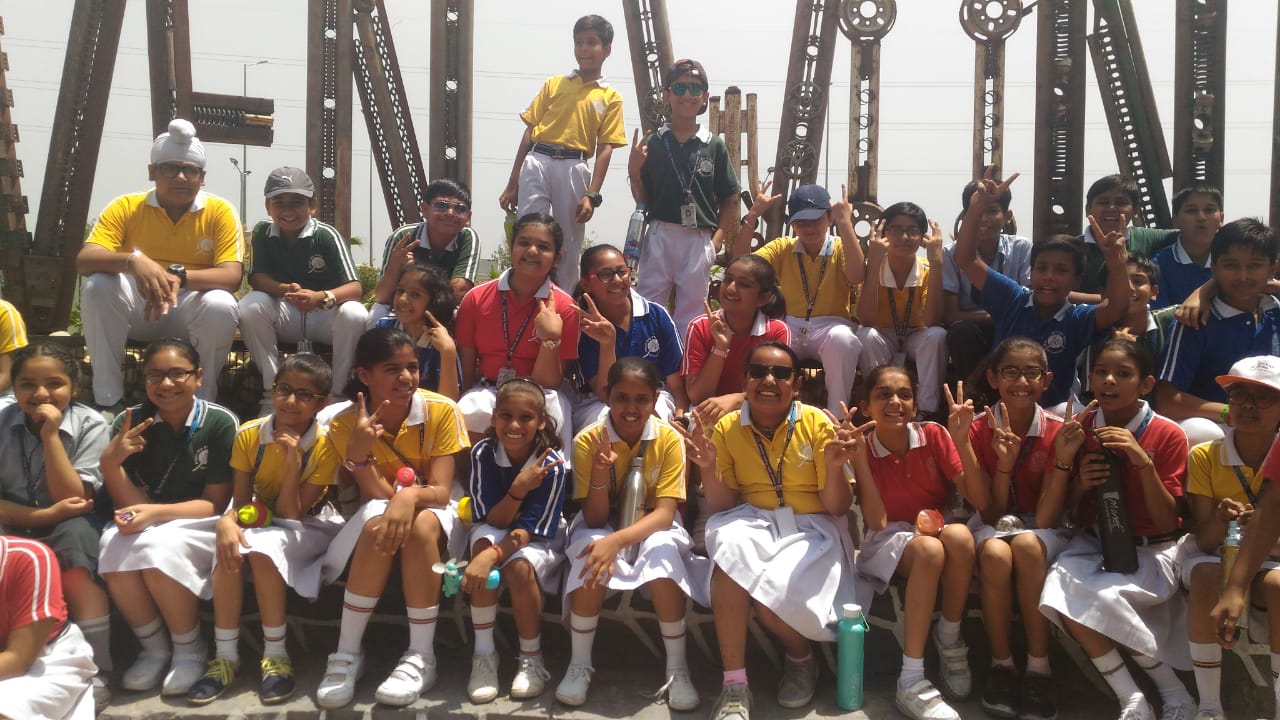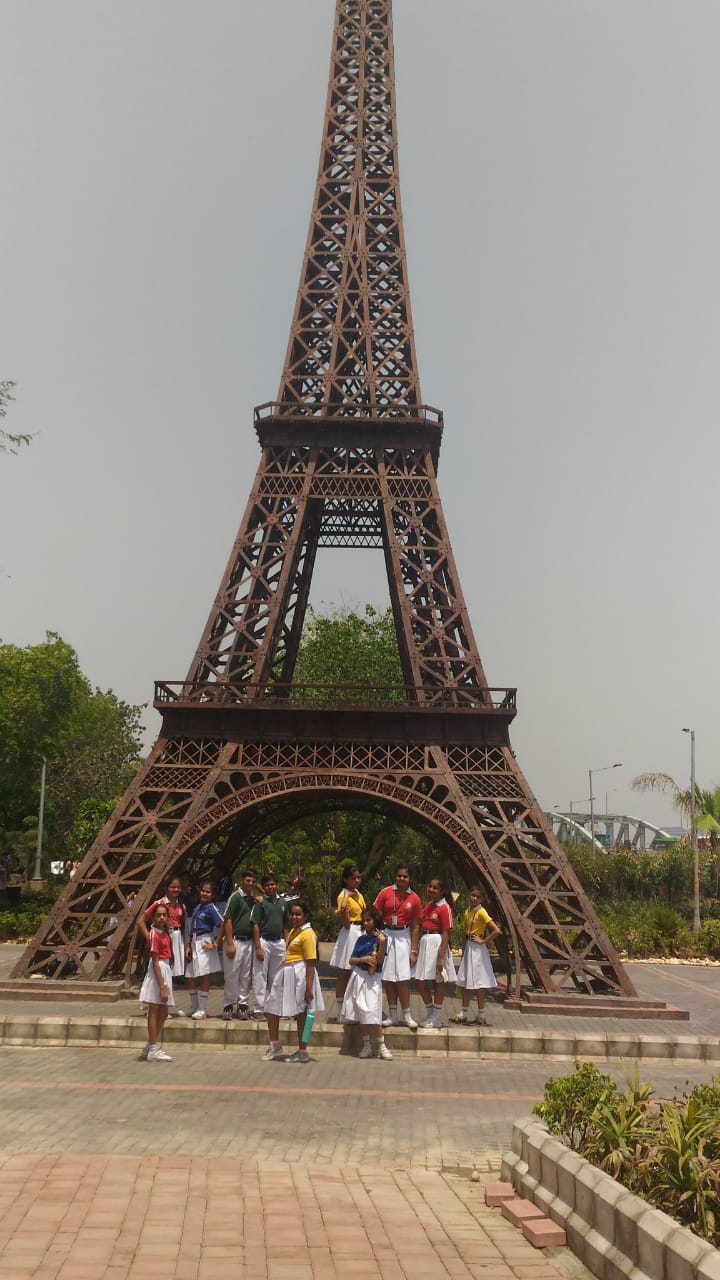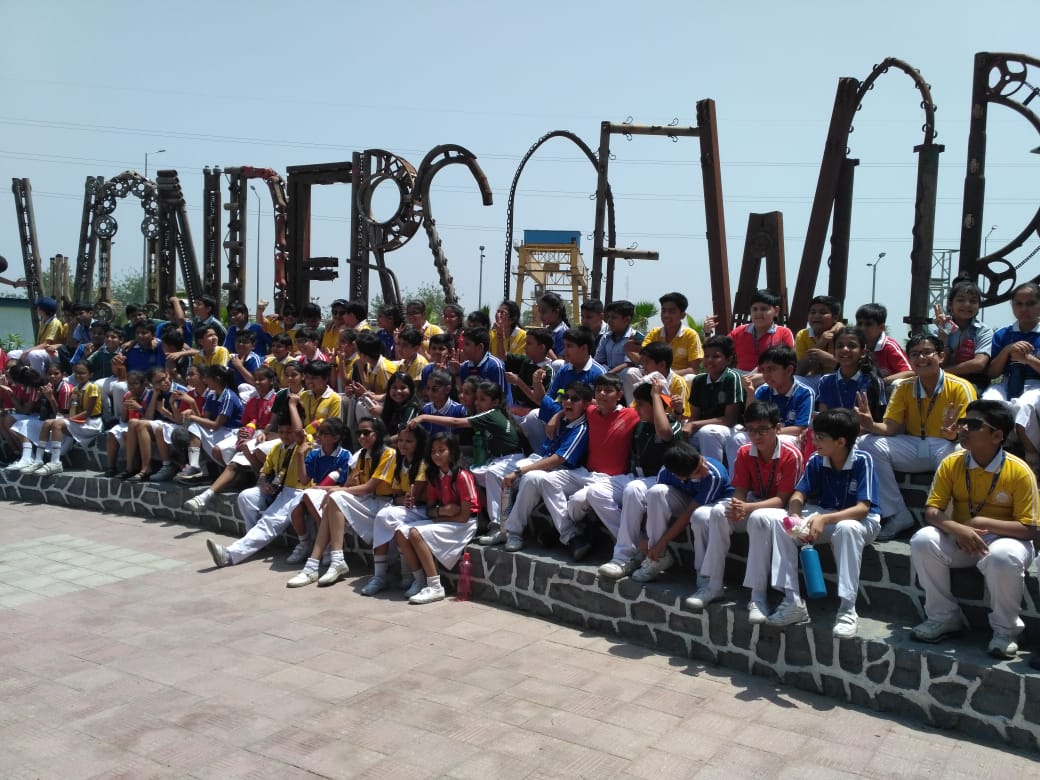 ---
EXCURSION TO KIDZANIA
The students of Class 1st to 5th of the school had a gala time at KIDZANIA, Noida on 16th & 19th March respectively. The students had a funfilled learning experience at this edutainment theme park that combined fun and learning through realistic role play. The students had an exciting time ,managing the currency and enhancing their skills such as critical thinking, problem solving, numeracy etc. Their day ended with scrumptious meal, plethora of learnings and lots of memories to cherish.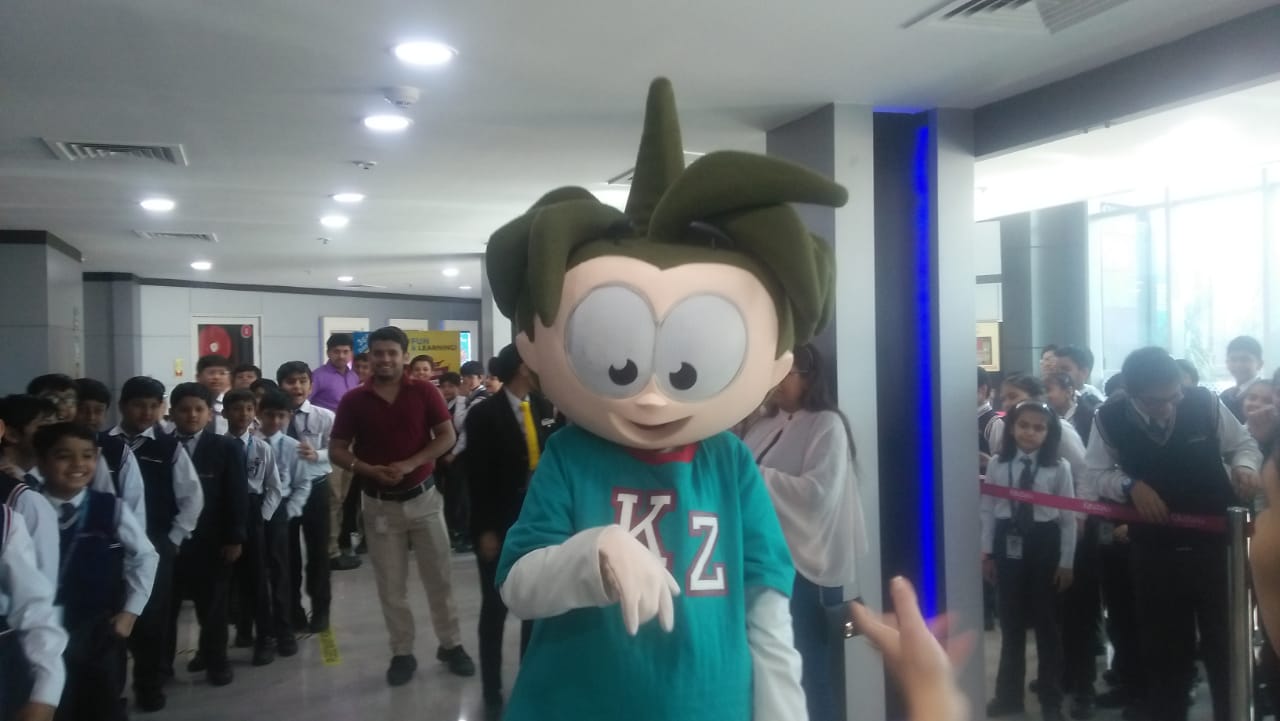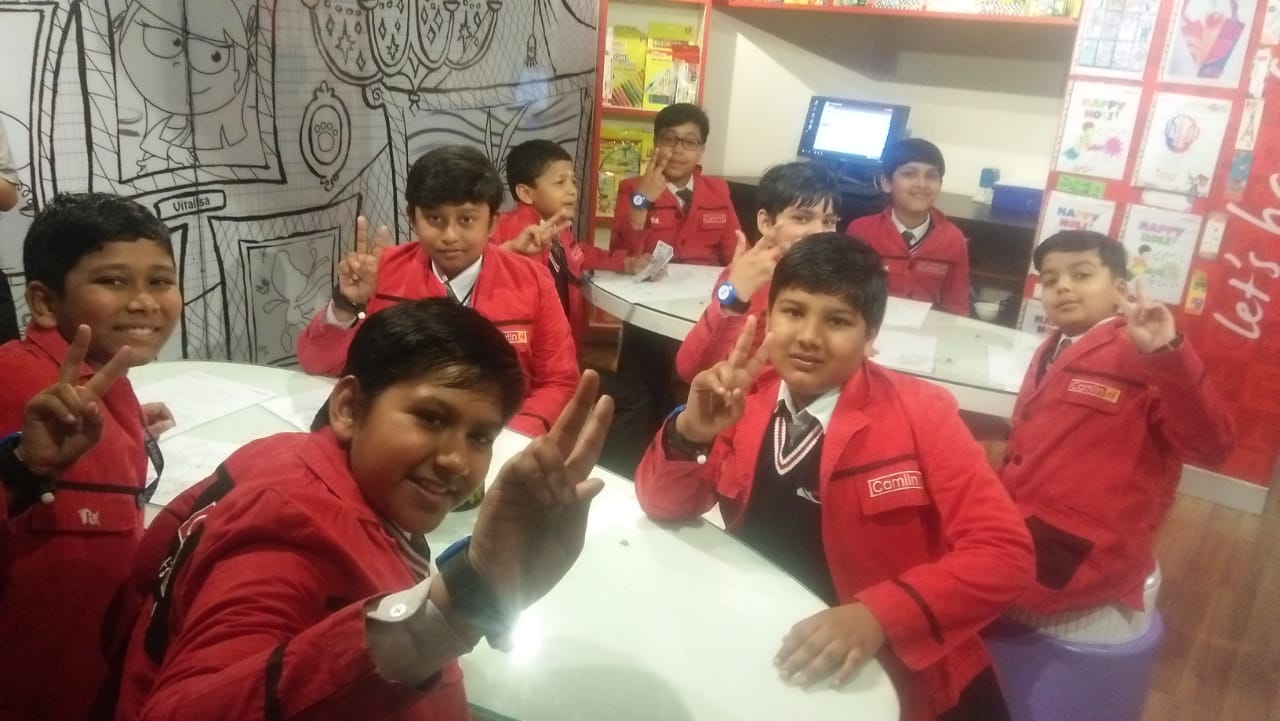 ---
Trip to Kingdom of Dreams
Students of classes IX and X had a gala time visiting Kingdom of Dreams, Gurugram. A live and enthralling theater performance depicting life's ups and downs entertained them. It was an excellent event in which students also participated and got amazing accolades for being a sport. Students also relished menu of different states of India along with buying goodies of these states in Culture Gully of KOD. This trip brought a sense of togetherness and team spirit amongst all. Over all it was a day of bonding between teachers and students resulting in an excellent relationship and experience.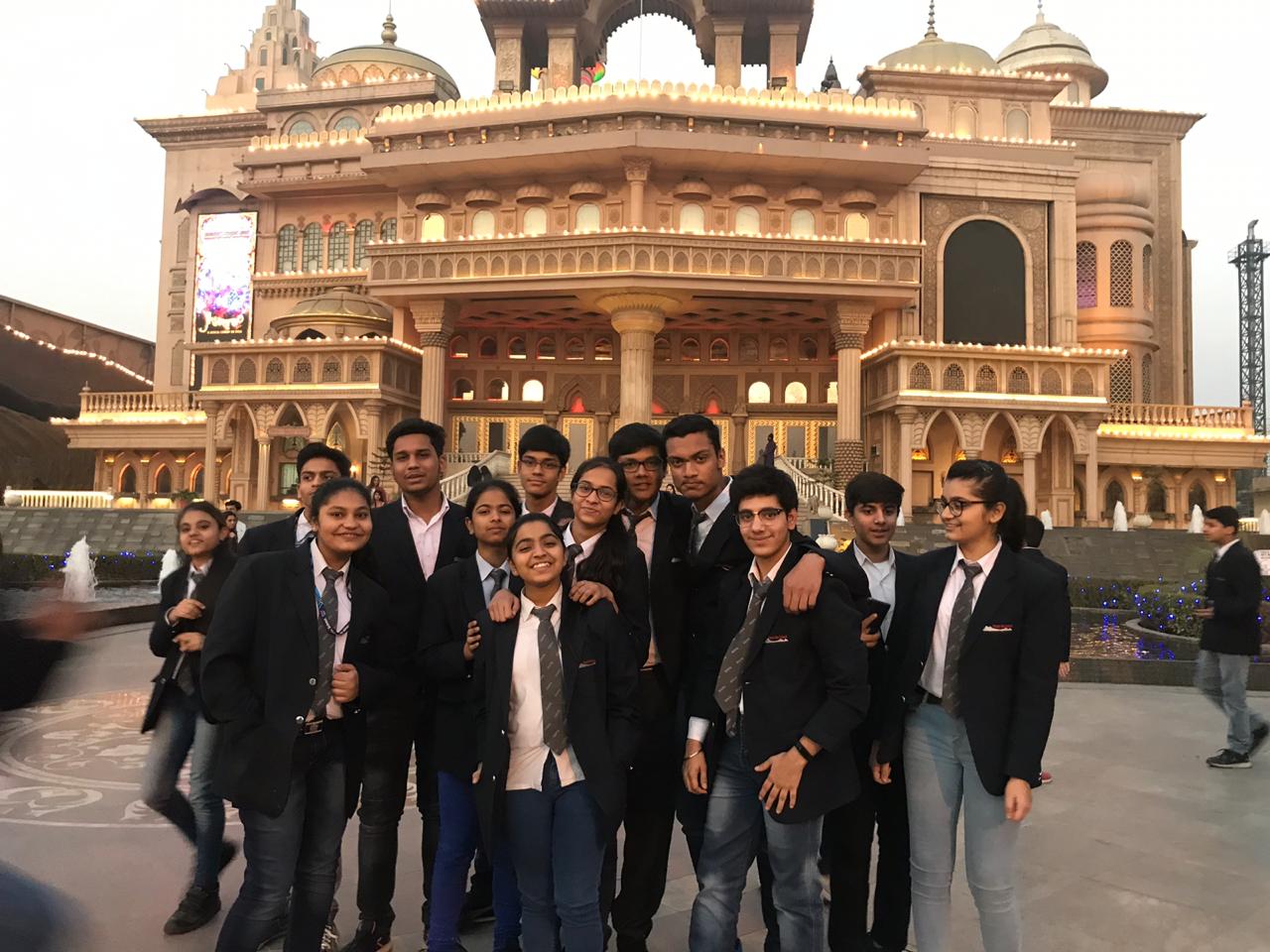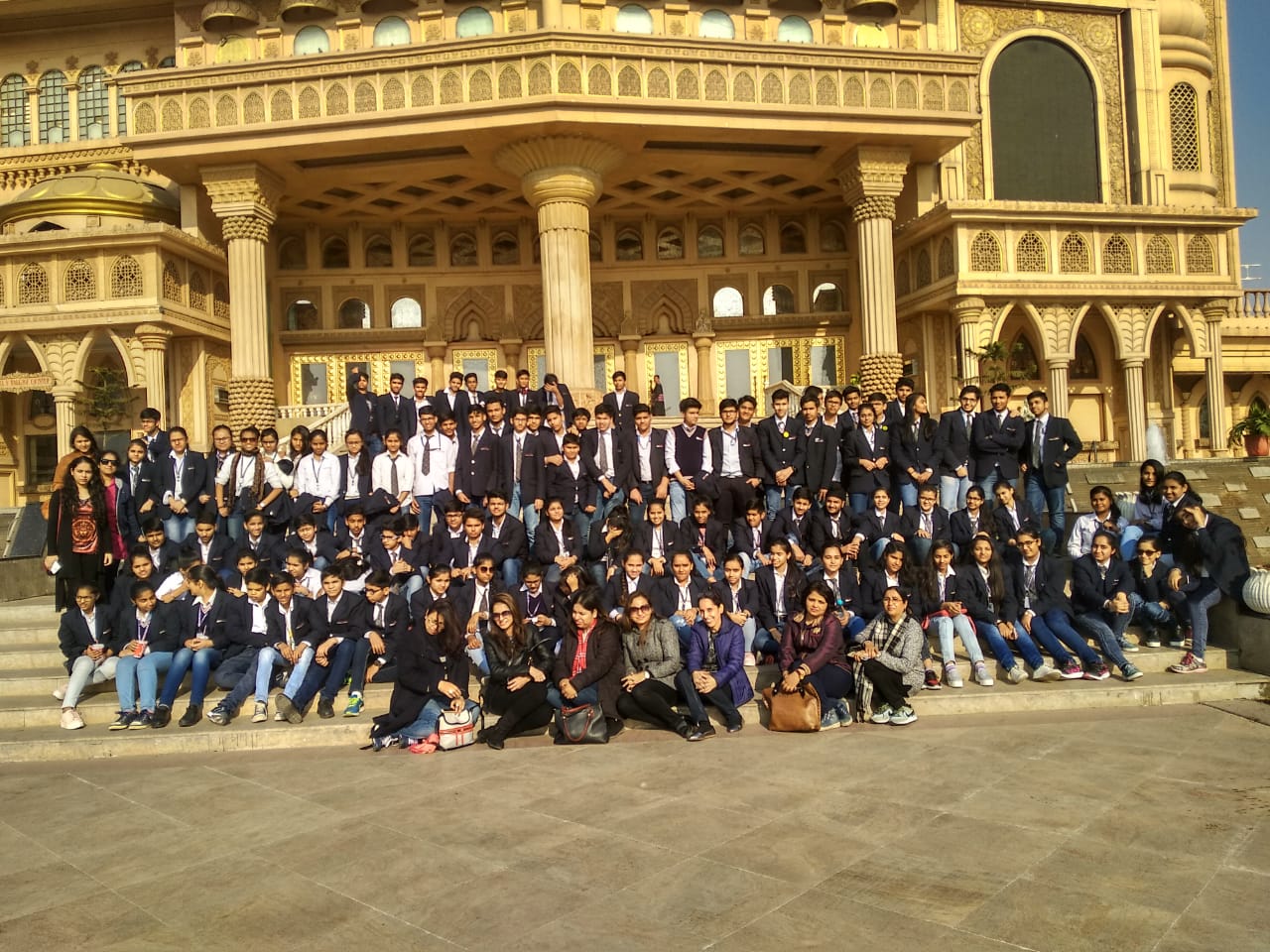 ---
TRIP TO PRATAPGARH FARMS
School Excursions are an important and effective means of motivating students and engaging them in active learning experience. Mount Abu Public School organized an amusing trip to Pratapgarh Farms on 1st December 2018 for students of classes VI – VIII. The trip proved out to be a gateway for students that provided numerous activities, amazing food and great green lush farms. Right from DJ session to Folk session, outdoor games testing your creativity while indulging in pottery. The glee in this enriching experience gave children an out of the world exposure.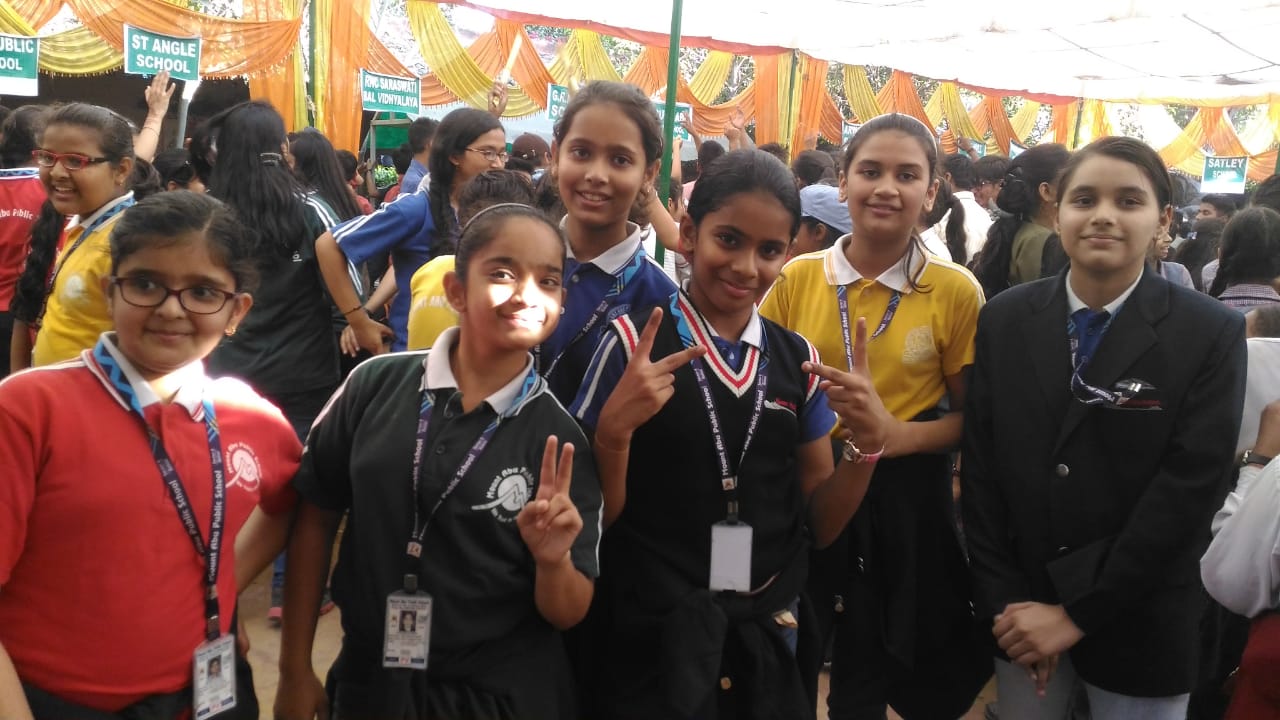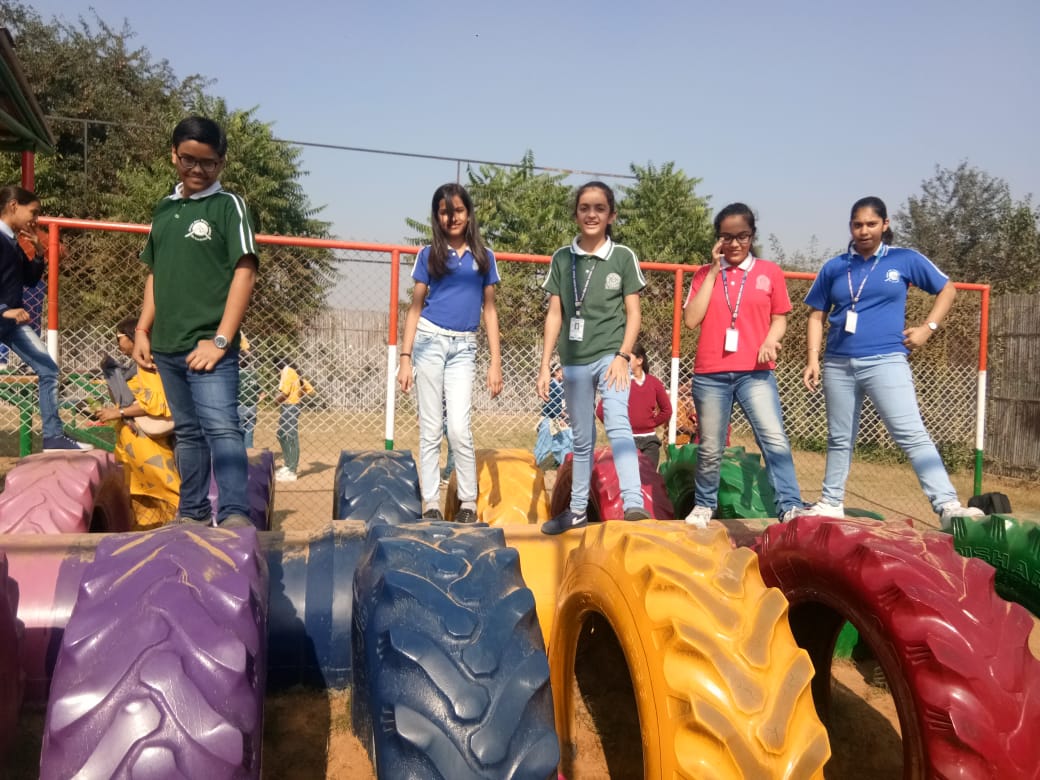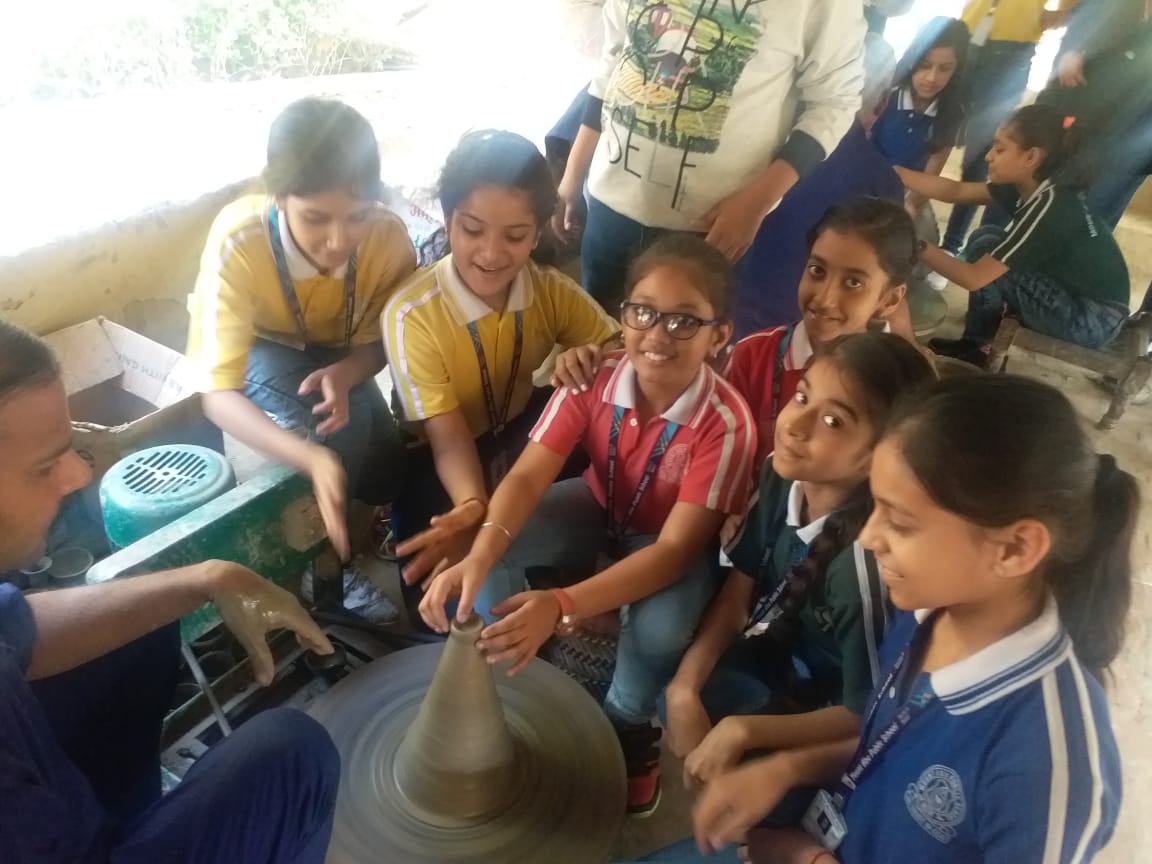 ---
TRIP TO PRATAPGARH FARMS
The students of class XI went for a recreational excursion to Pratapgarh on 15th December 2018. The students enjoyed various sports and adventurous activities in the village themed resort. They were extremely thrilled with the rural setting, live entertainment, traditional handicrafts by artisans. They came back with very good memories spent with their friends and teachers.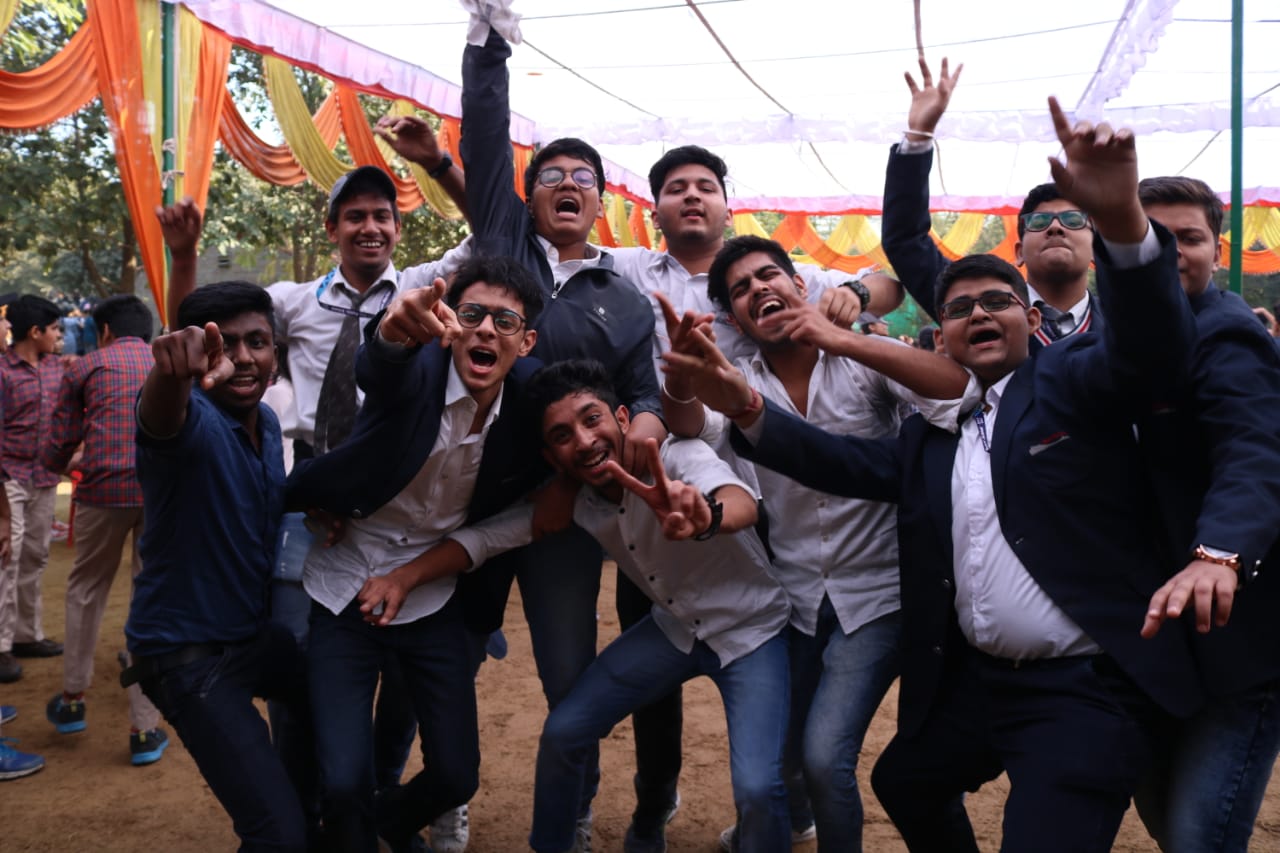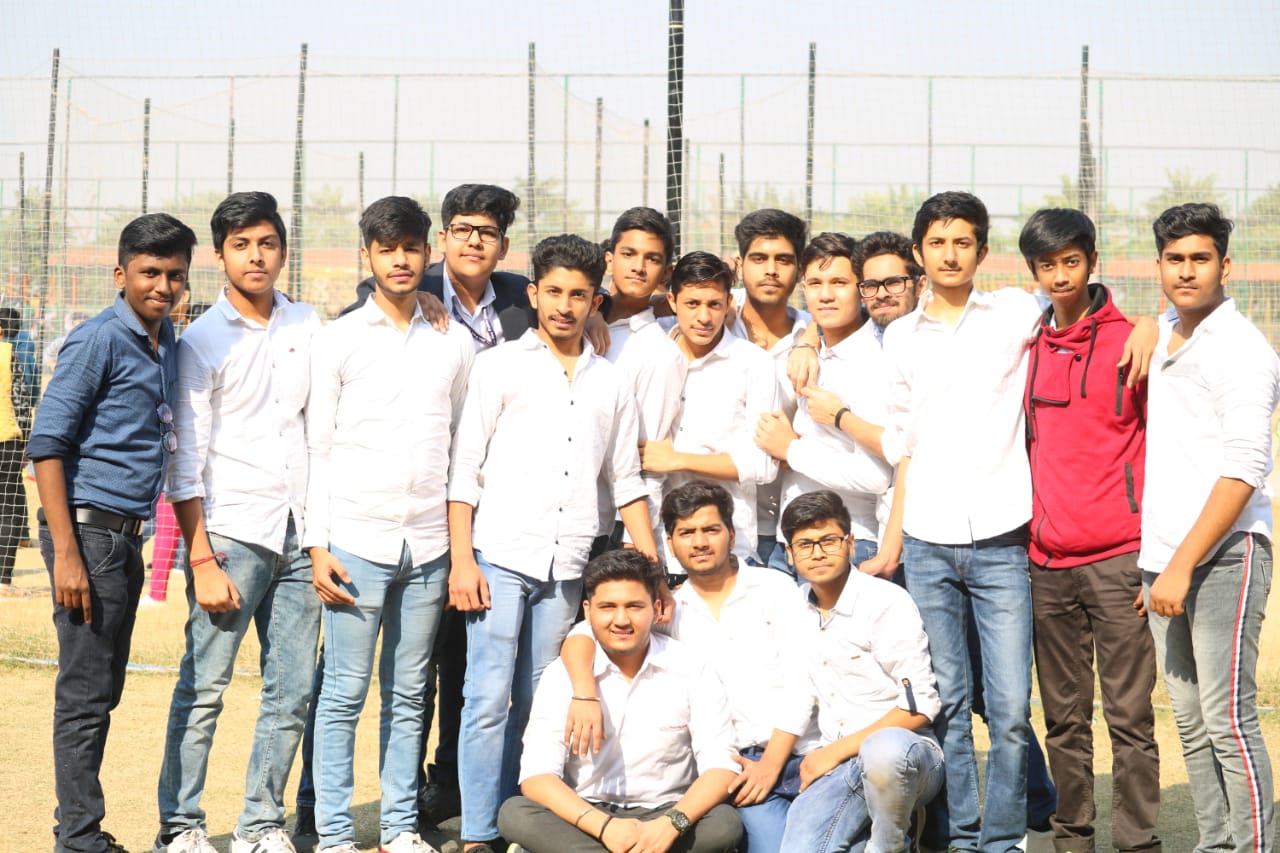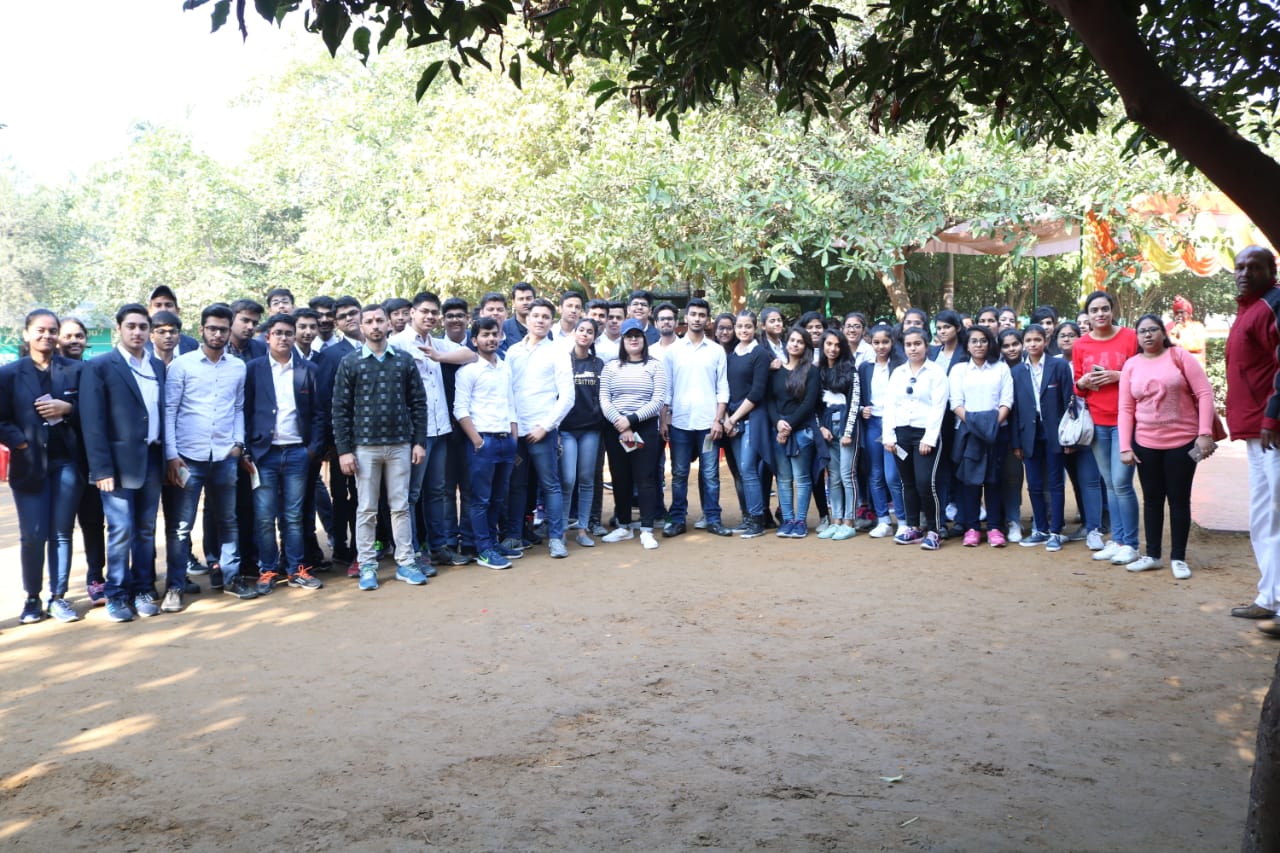 ---
Visit to Toony Tails Exhibition
Students of class V attended - Toony Tails - an exhibition of wild life cartoons organised by Green Humour on Saturday 17th November 2018. It was an event that aimed to create awareness about the wonders of nature, environment conservation and sustainable living .The workshop motivated the students to adopt the methods of conservation through various activities like board game .It made them aware about the sanctuaries across the globe and the animals found in them.The resource person used clay to generate awareness on how to distinguish animals on the basis of their dungs.Students drew pictures of the animals of their choice and also mimiced their favourite animals.The facts of animals were shared and a quiz on their learnings was held. It was really an interesting and informative workshop.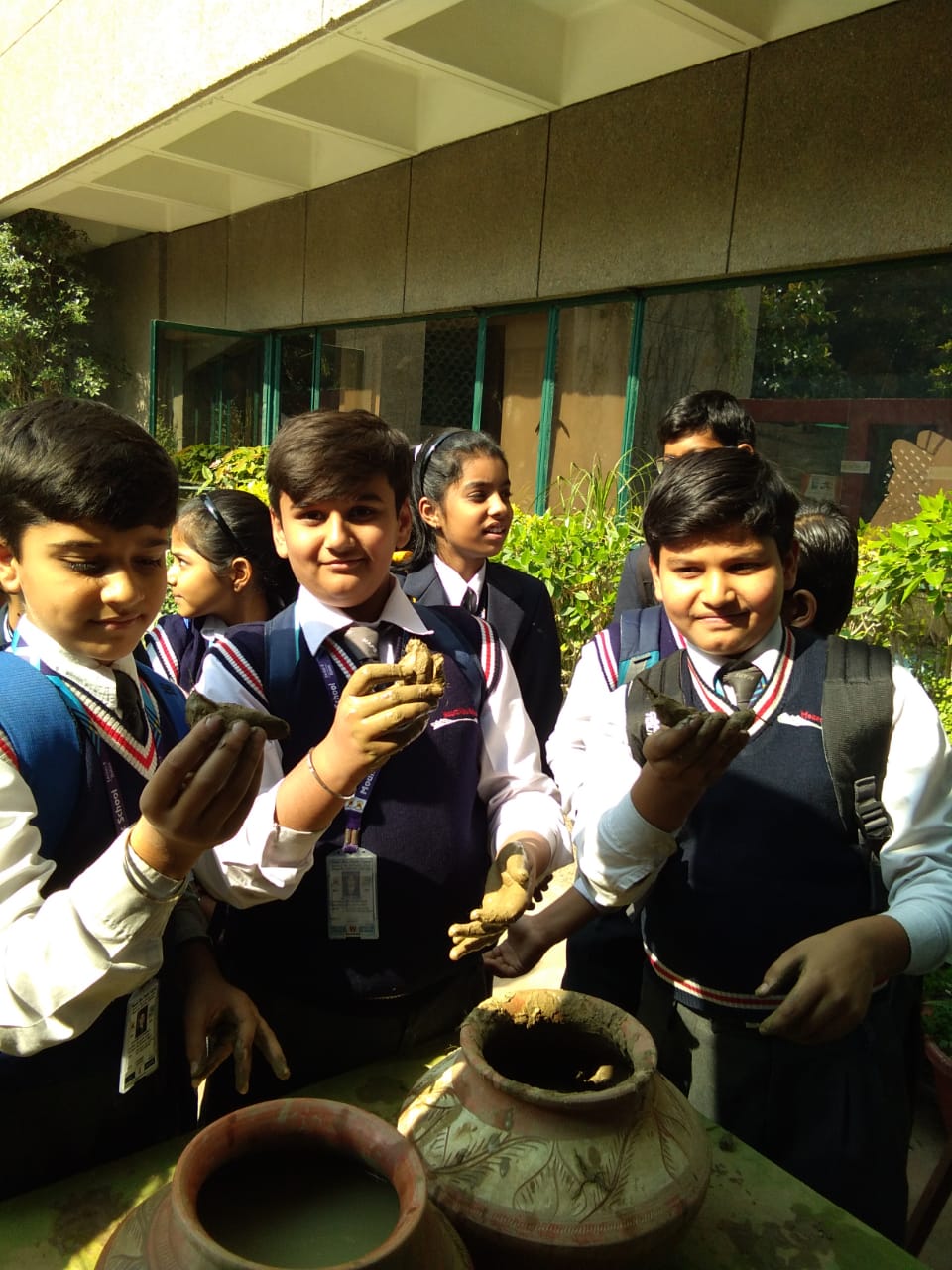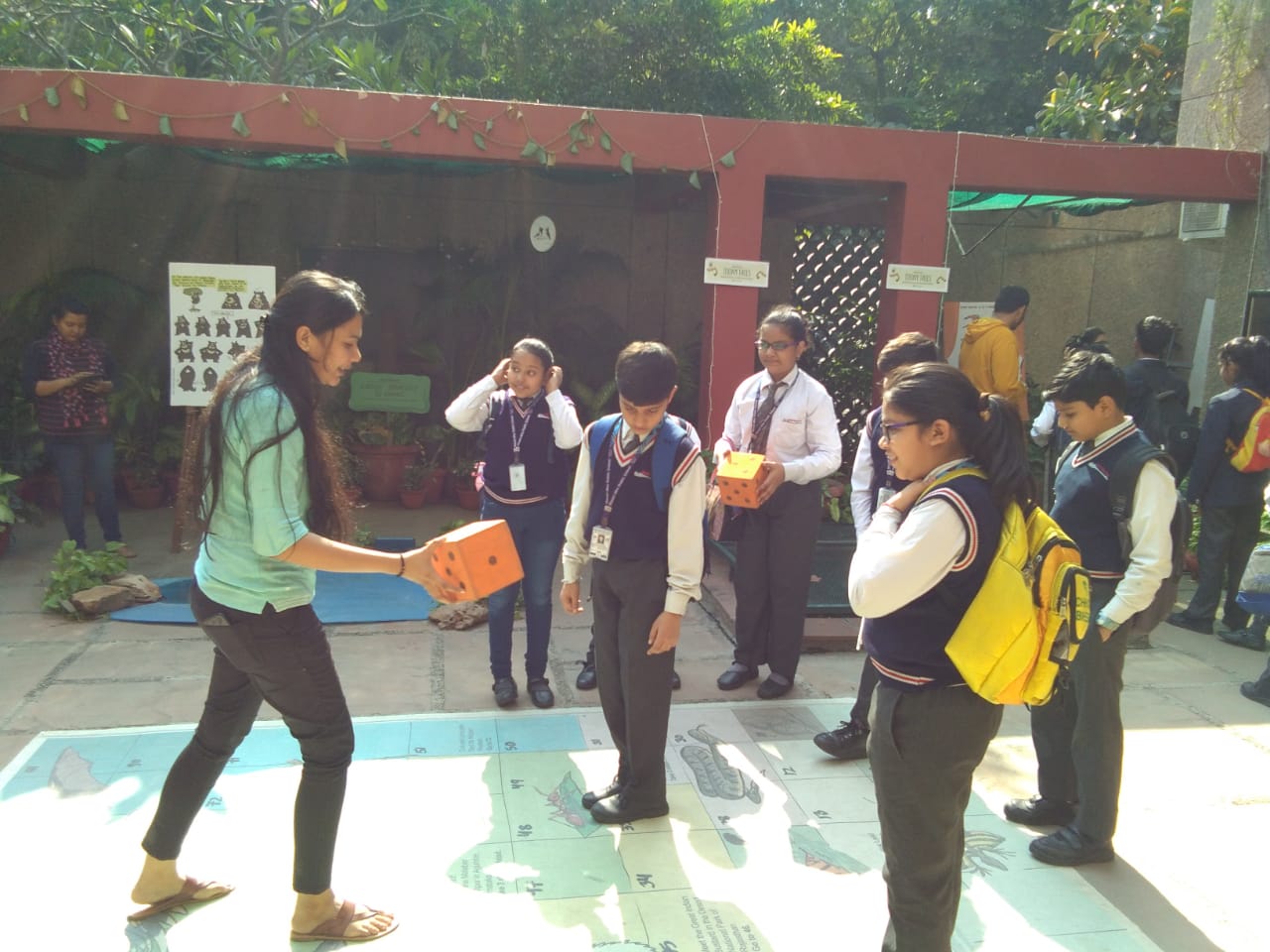 ---
Visit to Asiad Circus
The students of classes III - V were taken to the Asiad Circus on 3rd of November 2018.
The circus showcased various forms of entertainment that featured numerous thrilling and high skilled acts.
The visit was an amazing experience for the children and they were very much fascinated by the tricky magic shows, stunning music, dance performance, juggling show and the most importantly the witness of the clowns.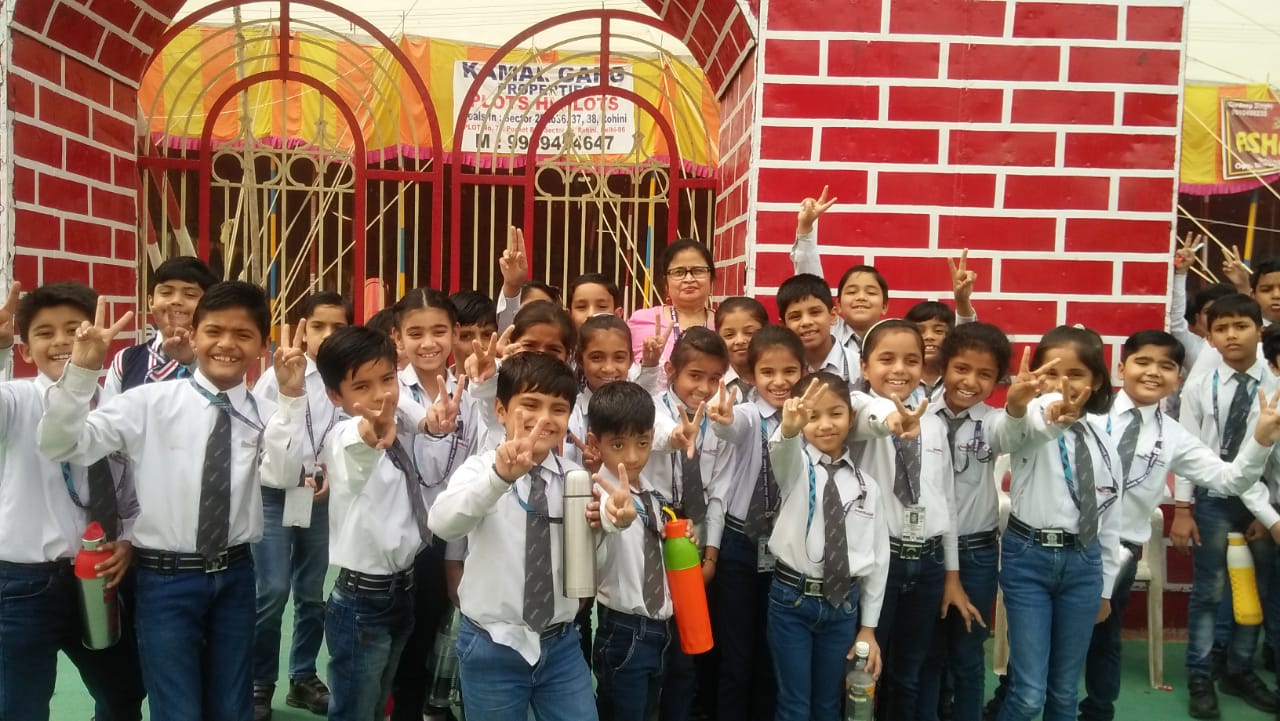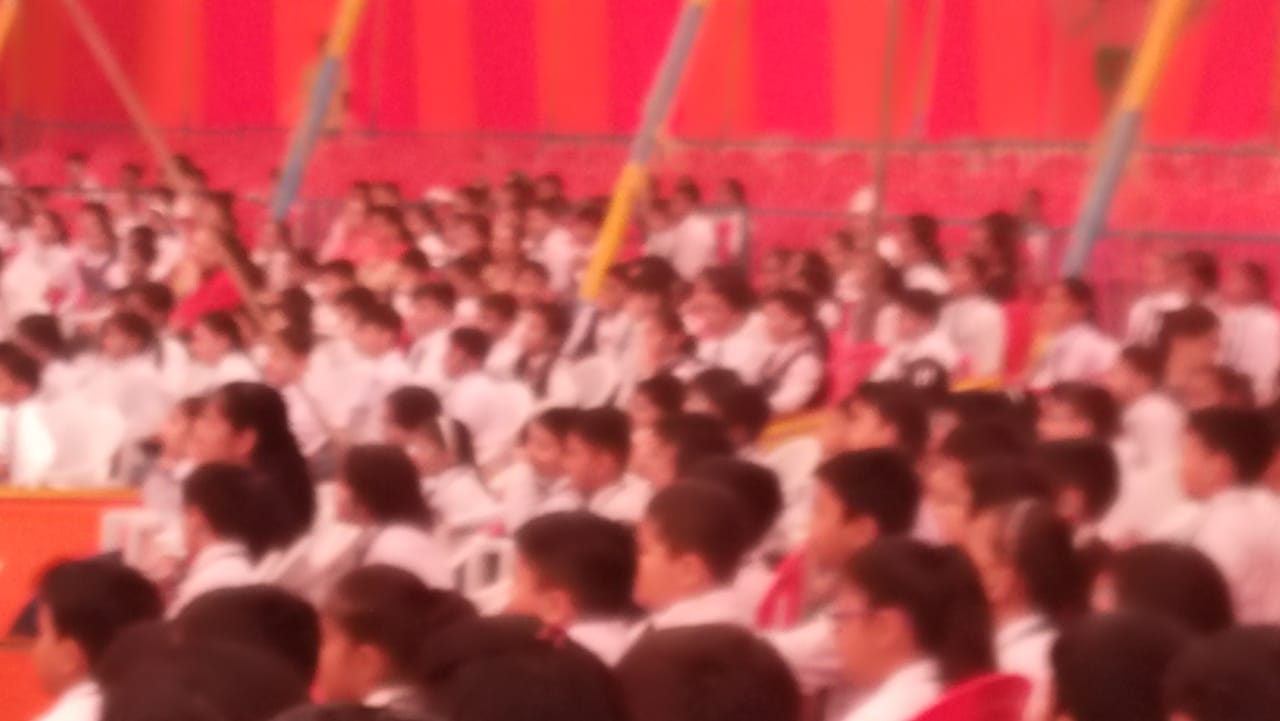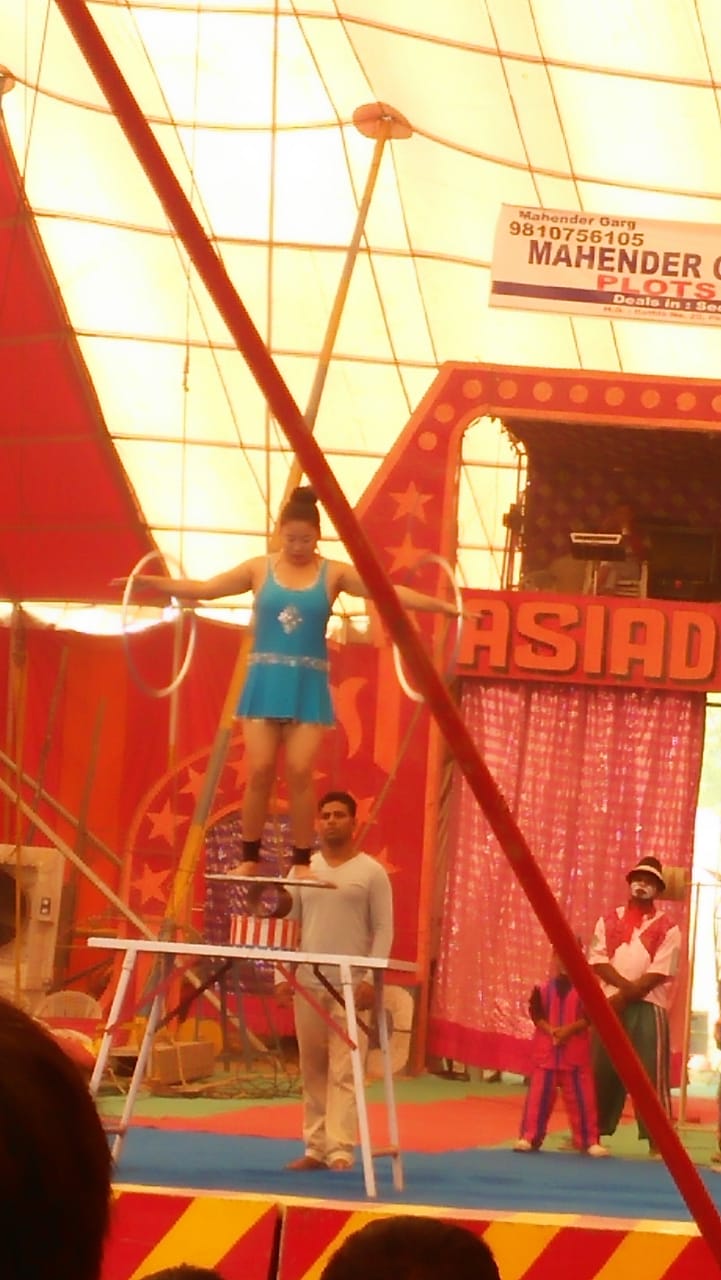 ---
VISIT TO ISKCON TEMPLE
The students of class VI went to an educational trip to ISKCON Temple on Saturday, 13th October 2018. The students took a round of the temple seeing the deities. After this they were given a religious discourse by a devotee and later on engaged the children to sing bhajans of Lord krishna. The children enthusiastically took part in this. After this they had a visual tour of the life of krishna. The students enjoyed the trip a lot.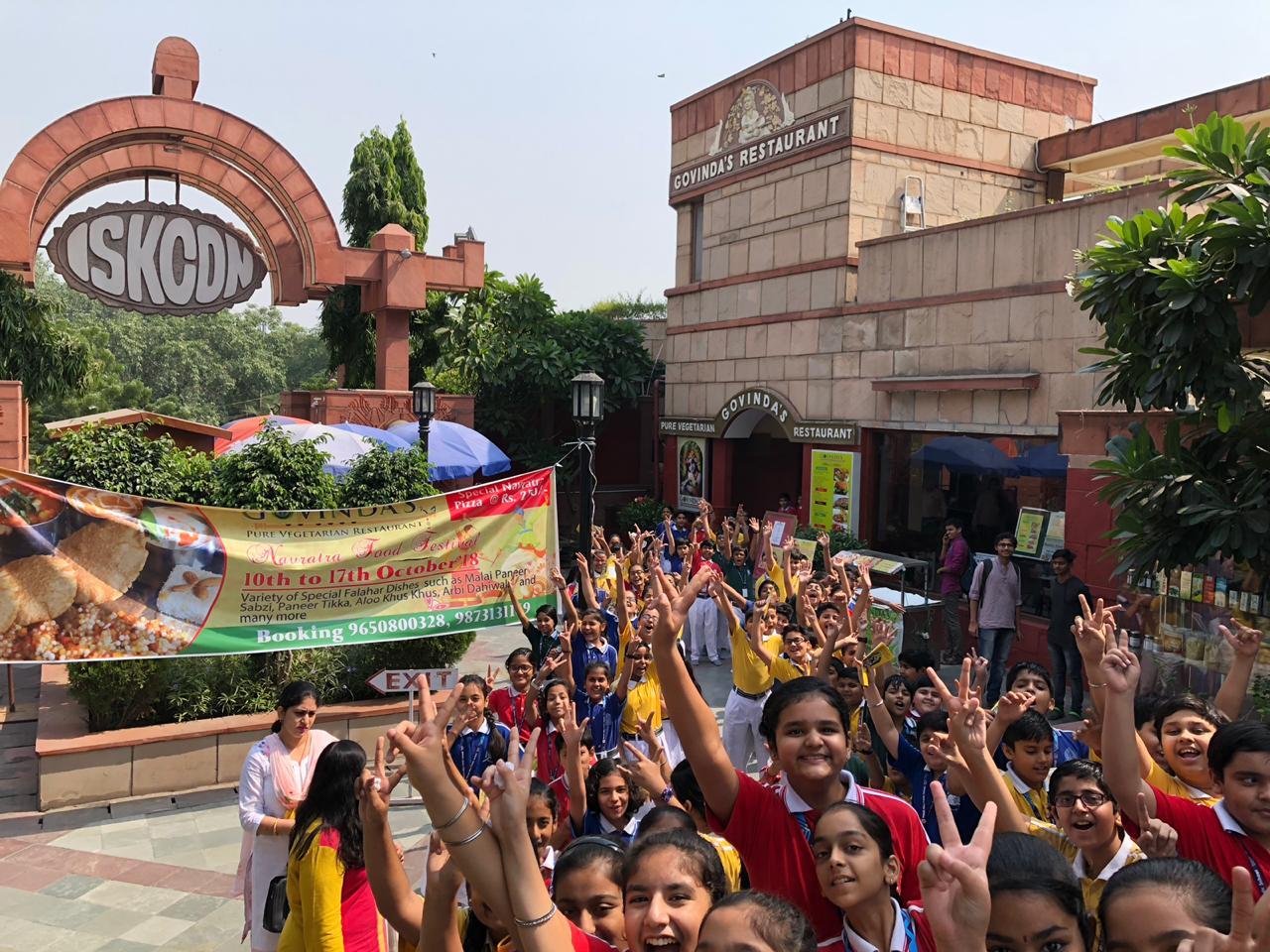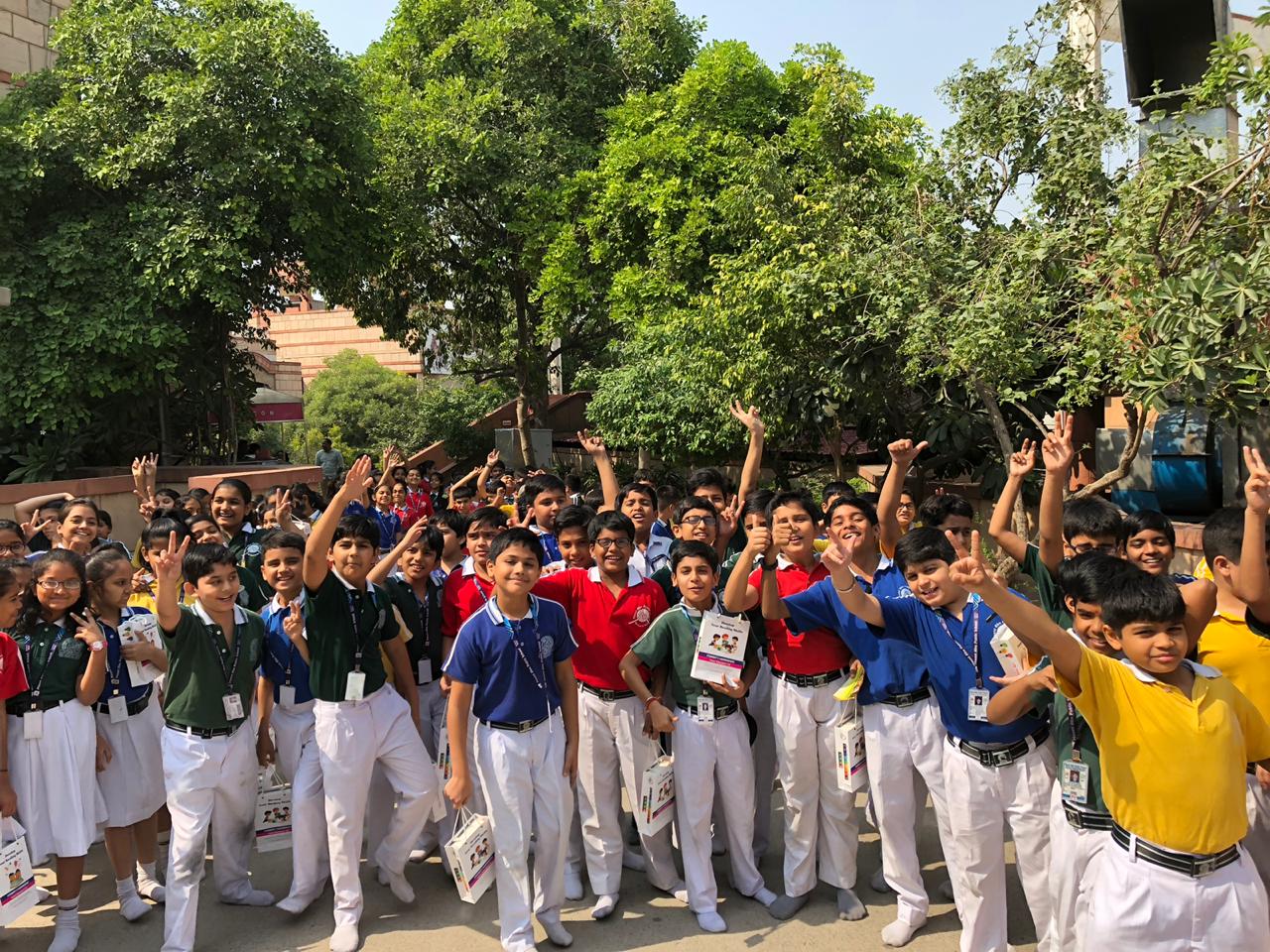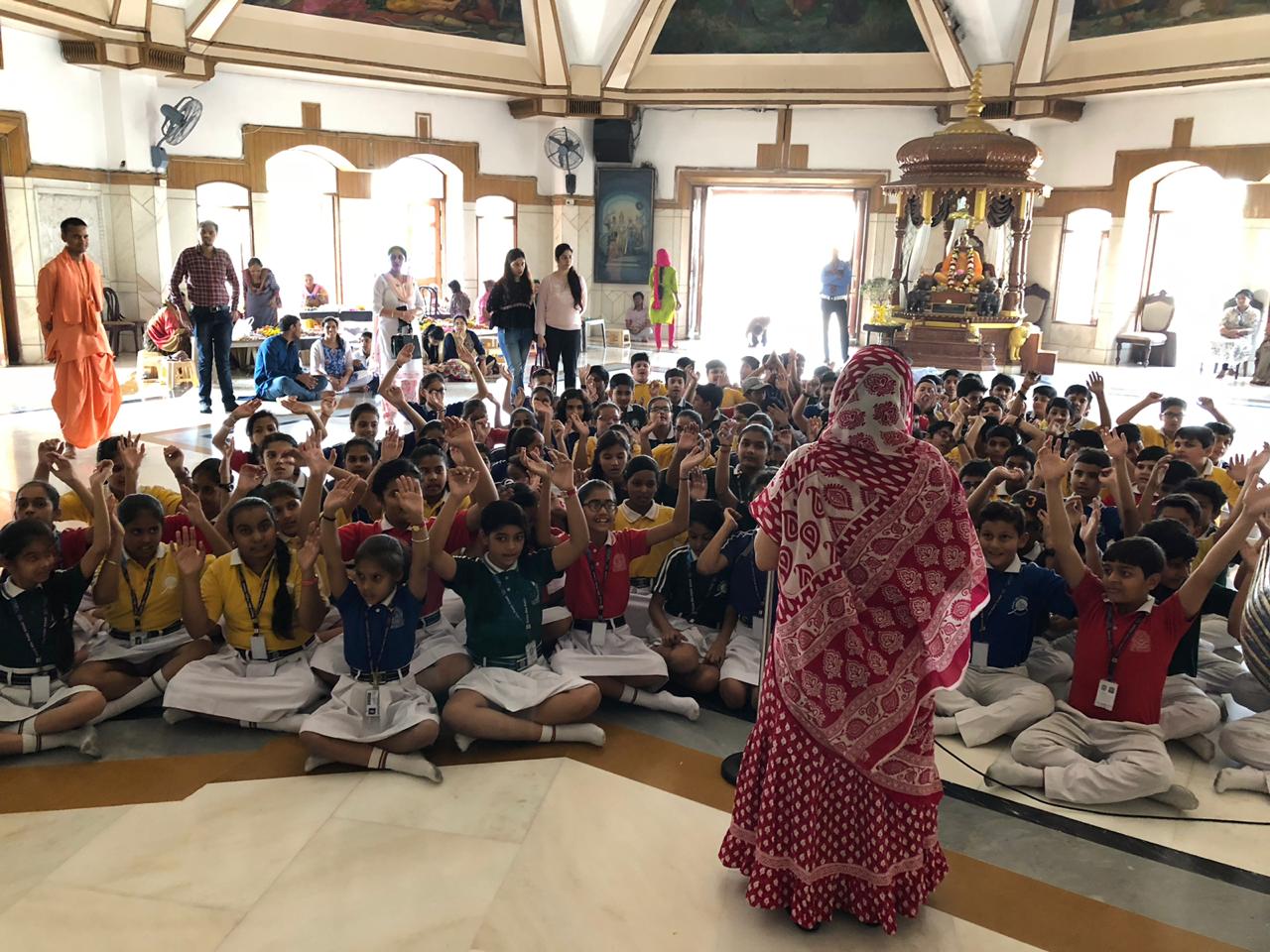 ---
VISIT TO AMBEDKAR MEMORIAL MUSEUM
An educational trip to " Ambedkar Memorial Museum" was organised on 6.10.2018 for the students of seventh class. Students came to know about each aspect of B.R. Ambedkar's life that is about his family, his educational qualification and his contributions in the framing of constitution of India. Students were spell bounded to see virtual reality displays of B.R Ambedkar. Students enjoyed a lot with their friends and it was a very knowledge enriching experience for all of them.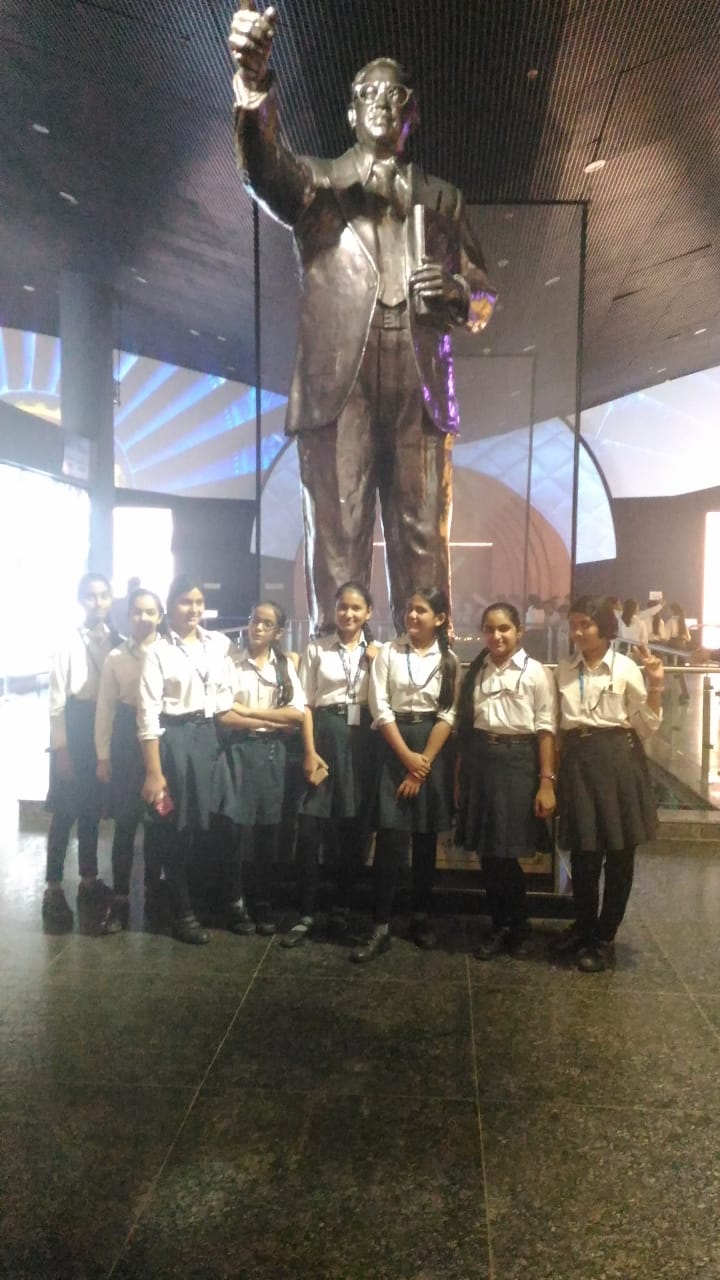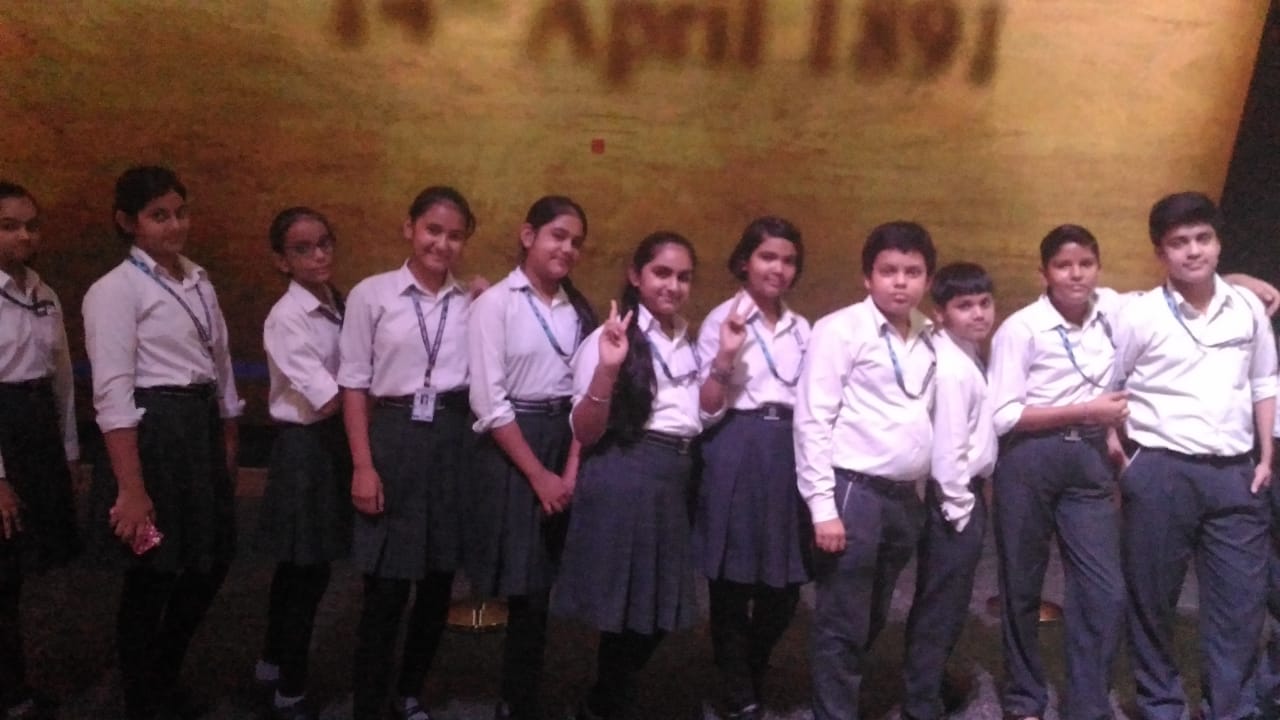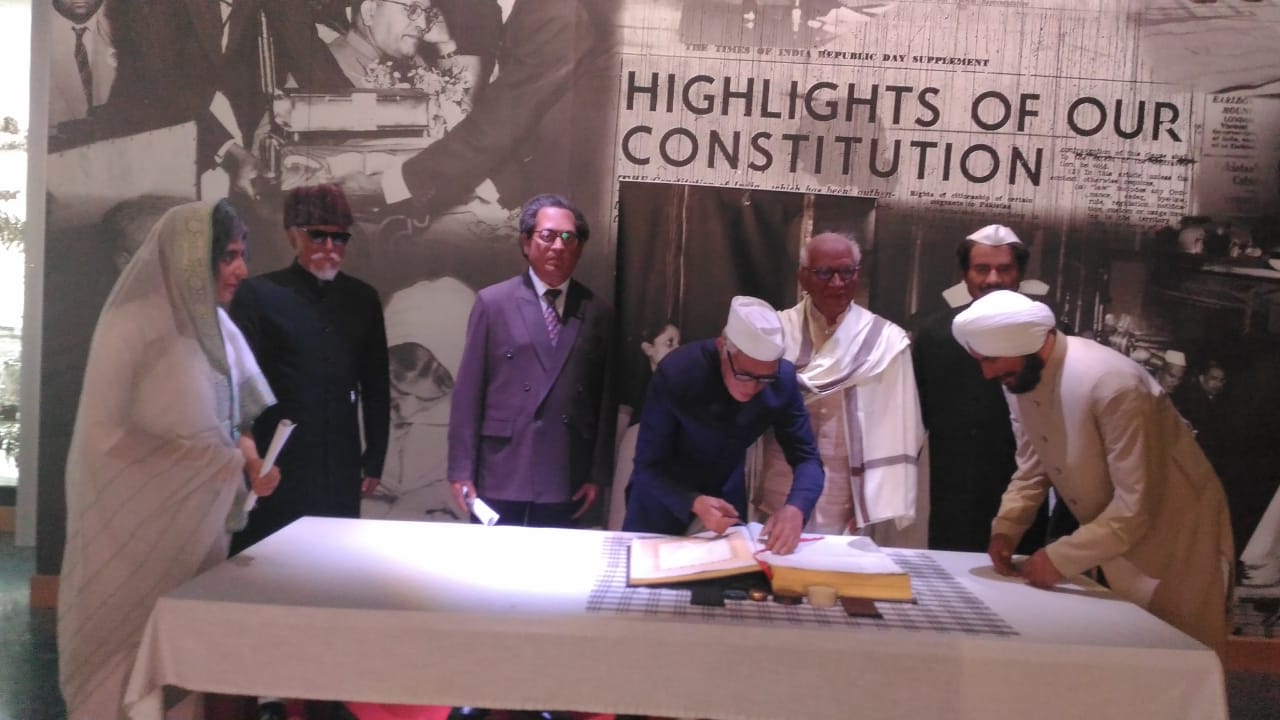 ---
VISIT TO NATIONAL SCIENCE CENTRE
The students visited National Science Centre on 16.8.18 for a hand on session on cell structure. The objective of the session was to equip students to make temporary slide. The students were given a demonstration by the instructor in the innovation space Biotech lab. They were given all the materials and they bacteria. Further they learn to observe it under the microscope and magnify the structure. Also they were shown live cultured paramecium. It was followed by Question – Answer round. The session was interactive and informative.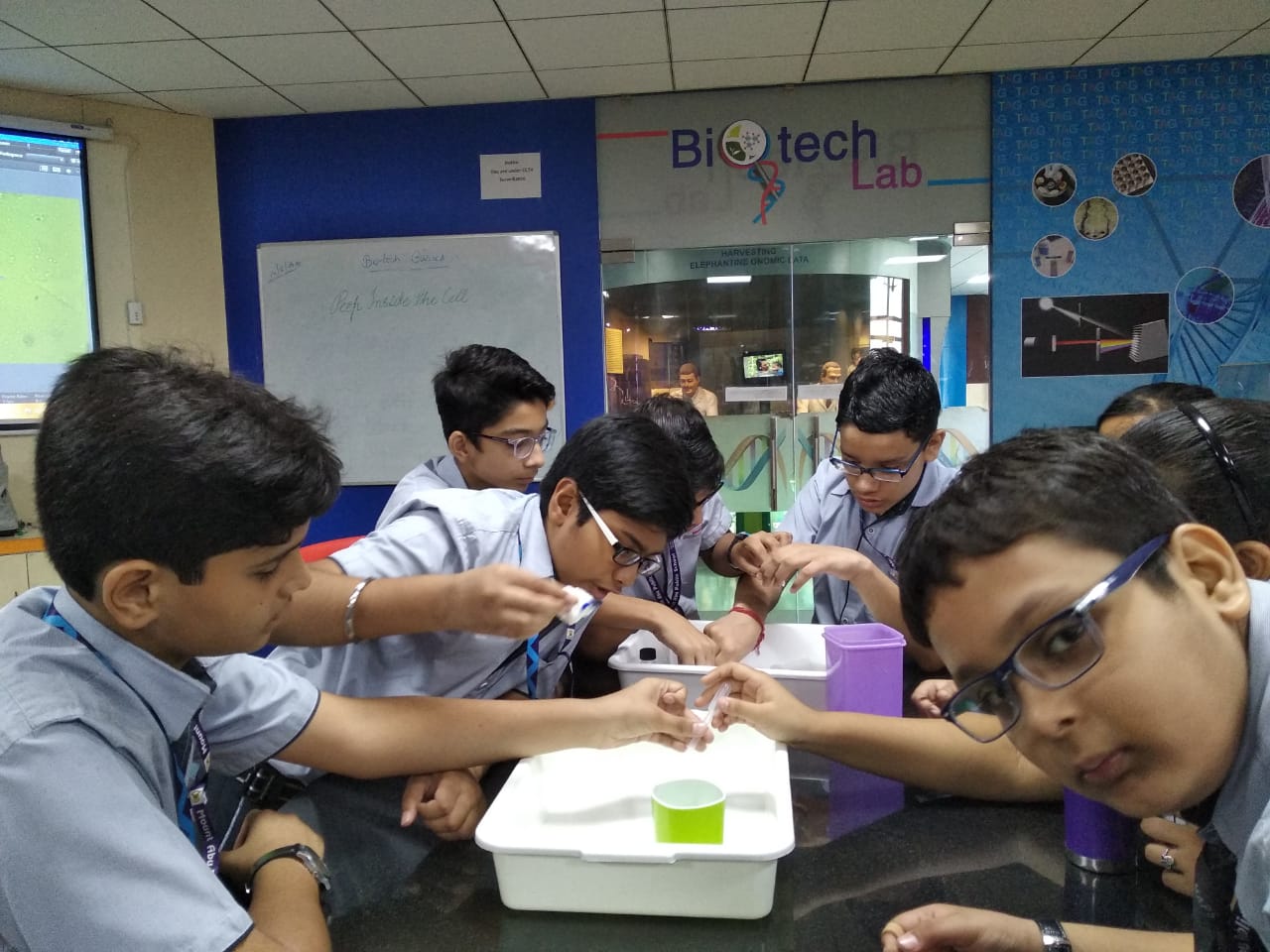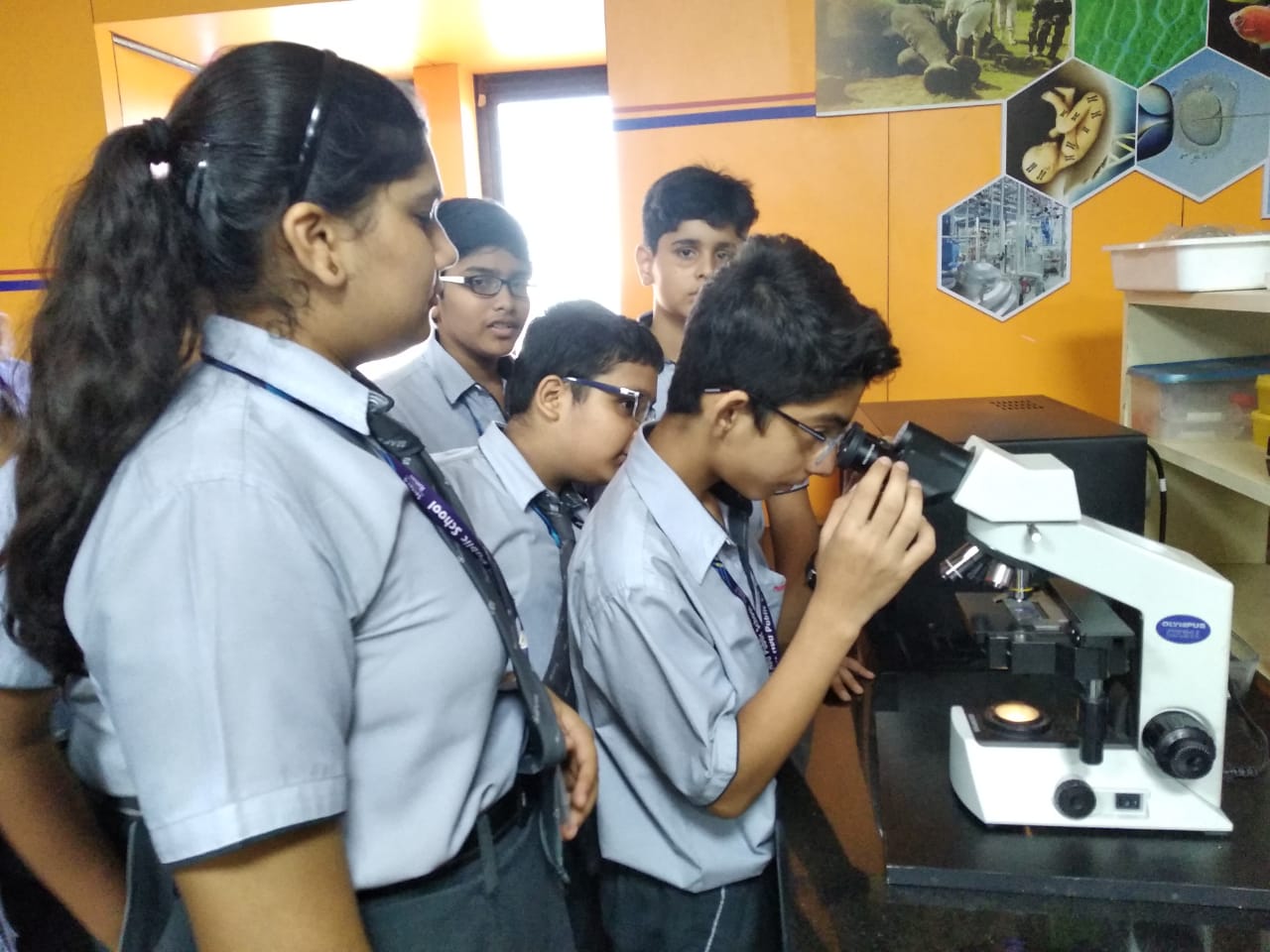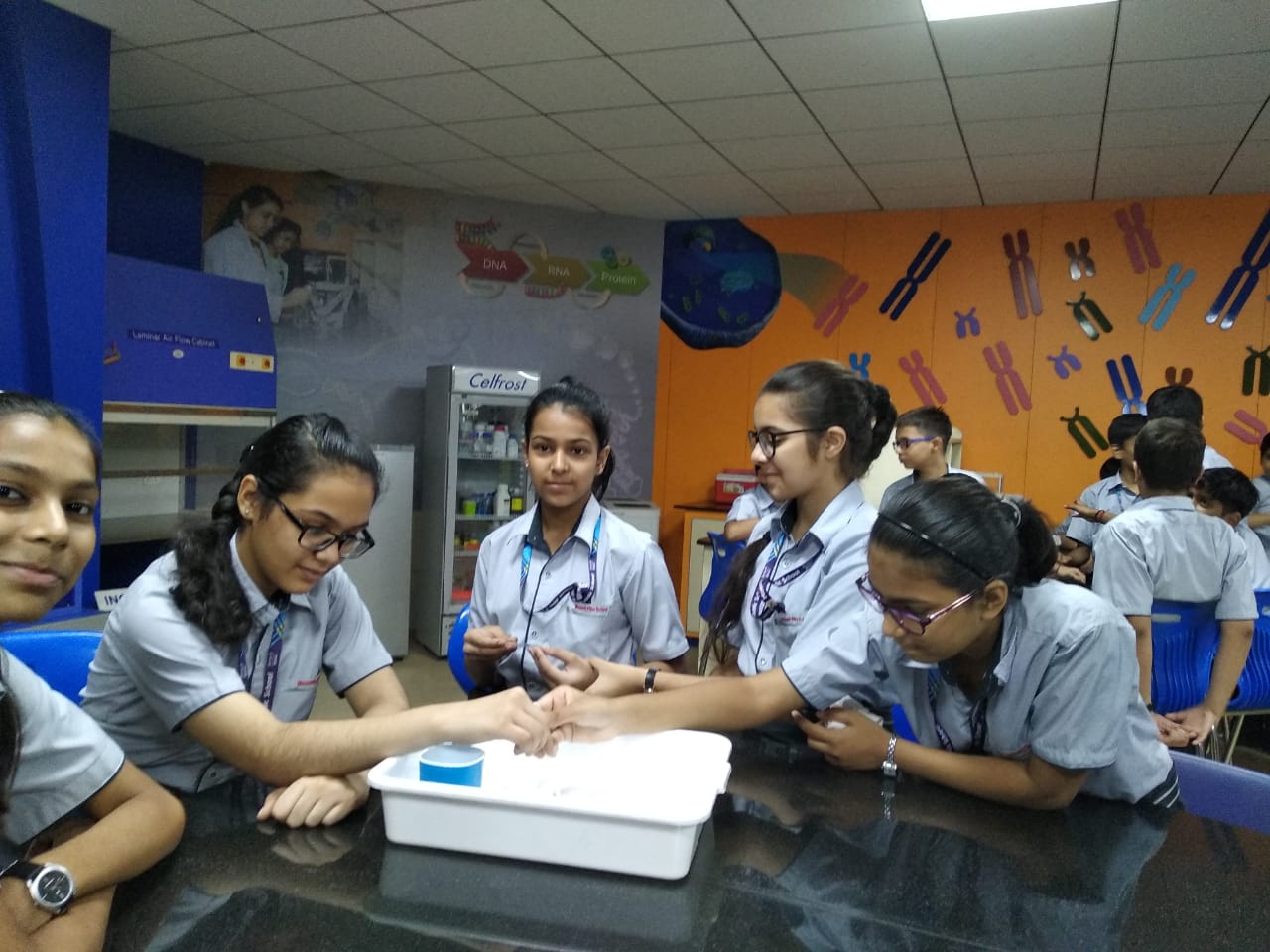 ---
Visit to Hazrat Nizamuddin Basti
The students of classes IX & X got a great opportunity to be a part of Heritage Walk of Hazrat Nizamuddin Basti organised by Aga Khan Trust for Culture where they were enlightened about the Navratnas of the court of Akbar and the poet of the time, Gaalib. They also attended the workshop on "Incised Plaster" and learnt the basic technique of carving lime into various decorative patterns from the Mughal monuments. The participants had a rich experience by getting an insight into their glorious culture and were awarded with participation certificates.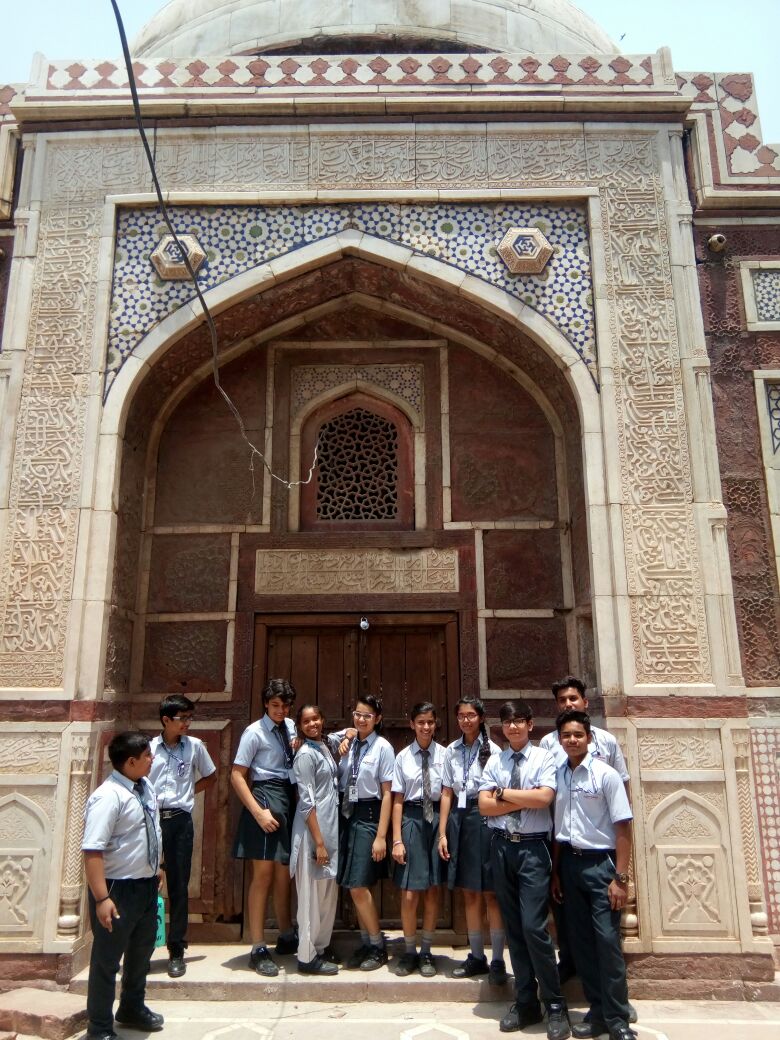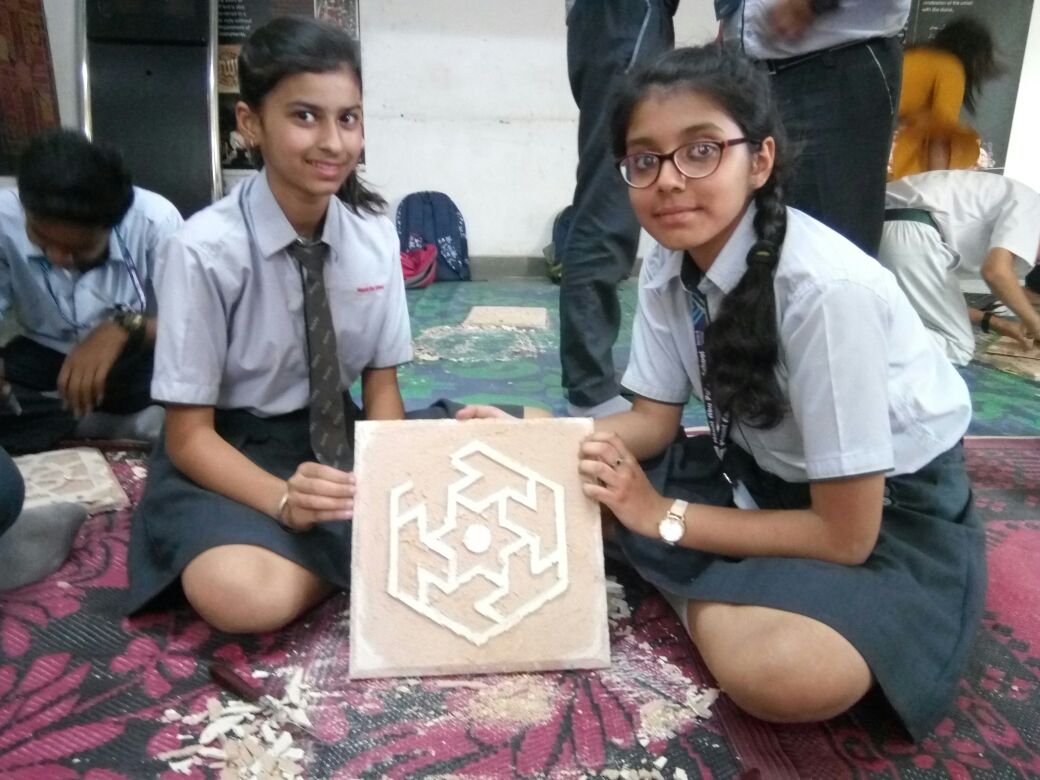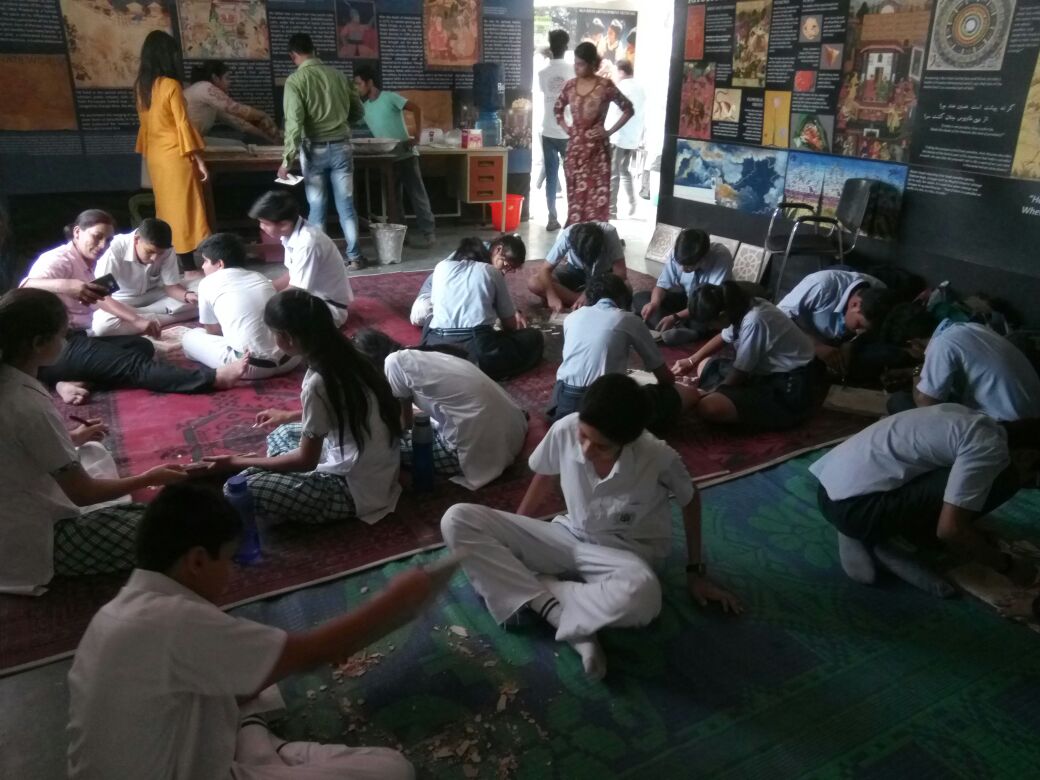 ---
EDUCATIONAL TRIP TO GANDHI MEMORIAL MUSEUM
On 5 May 2018, the students of Class VI visited Gandhi Memorial Museum. With a lot of vigour and enthusiasm the trip began. The National Gallery showcased a large number of paintings and personal belongings of Mahatma Gandhi. The students were shown a short Documentary film on the life of Mahatma Gandhi depicting his early life, Ashram life and contribution in freedom struggle. Gandhiji's Talisman was also shown. A spinning wheel gallery was also visited. Gandhiji's pictures, items of clothings and relics were also viewed. It was an enriching learning experience.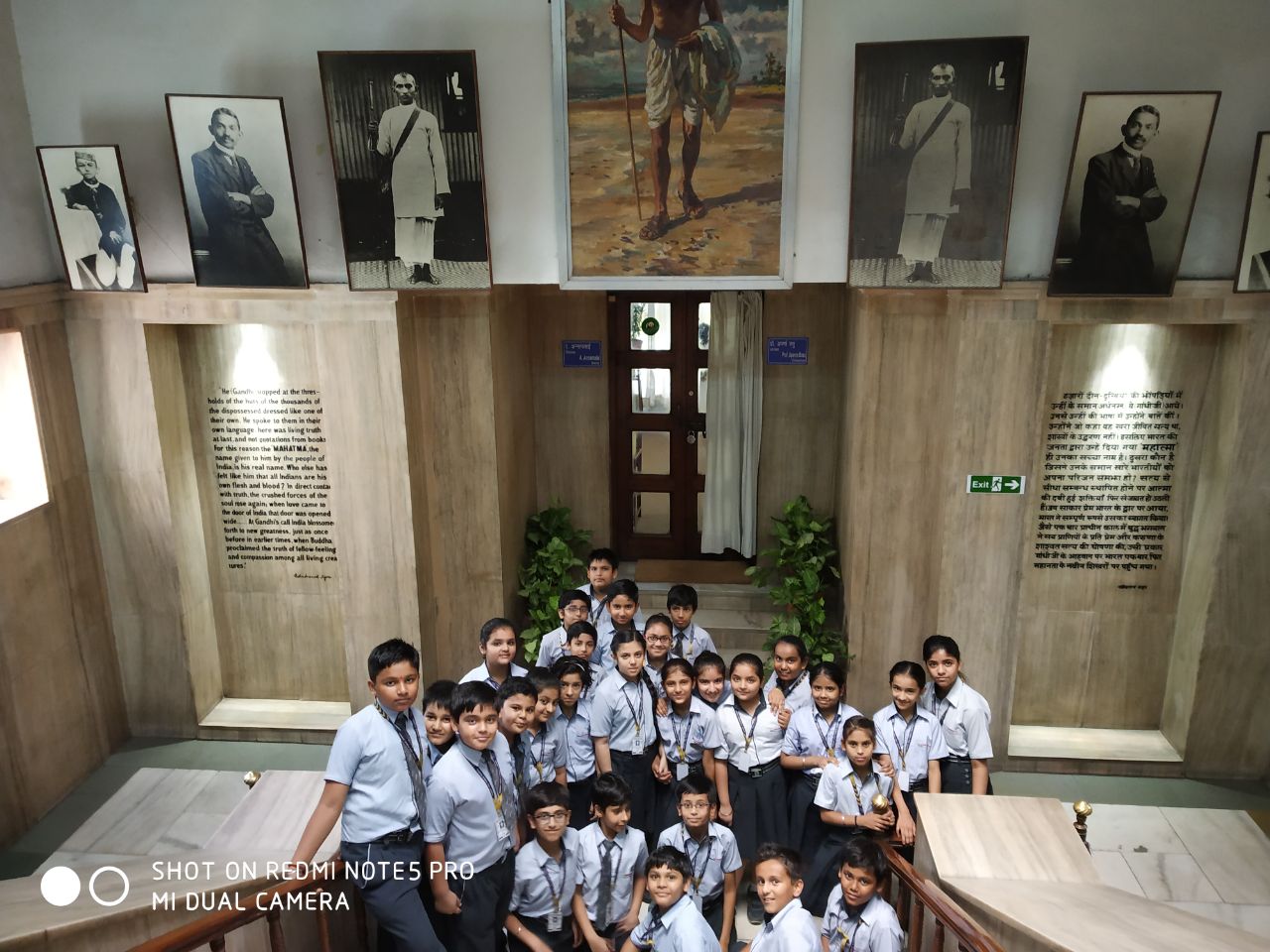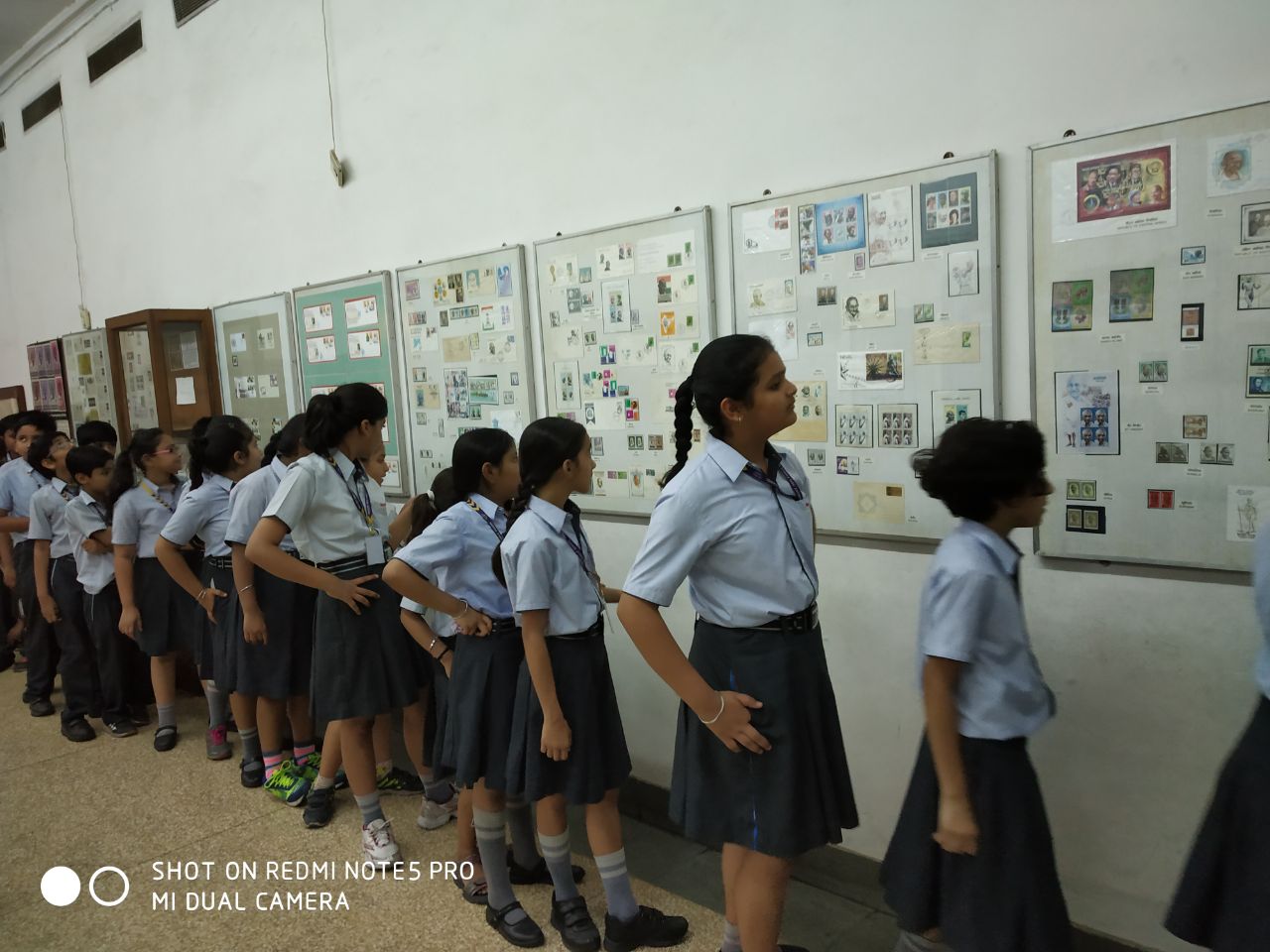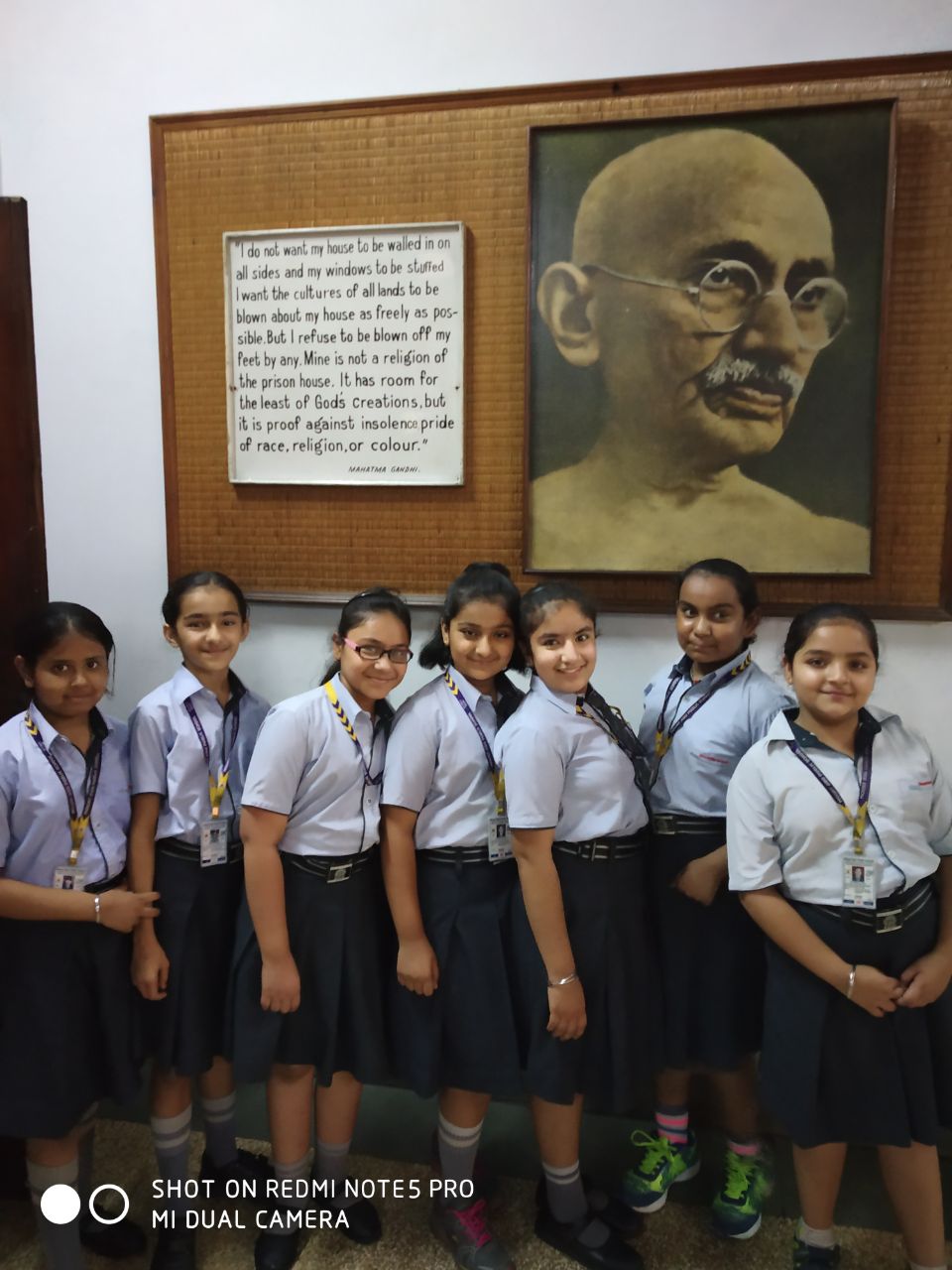 ---
Educational Trip to Indira Gandhi Memorial Museum
"Its time to learn and play together"
The School organized a visit to Indira Gandhi Memorial Museum for the students of class VII on 21st April 2018. It was aimed to let students travel through the journey of Indira Gandhi's life. The kids enjoyed the visit on overall as they witnessed Indira Gandhi's belongings of her time, learnt about her lifestyle, her achievements and contributions towards the Nation etc. Trips like these inculcate the feeling of Nationalism and patriotism among them, which this one did fairly enough.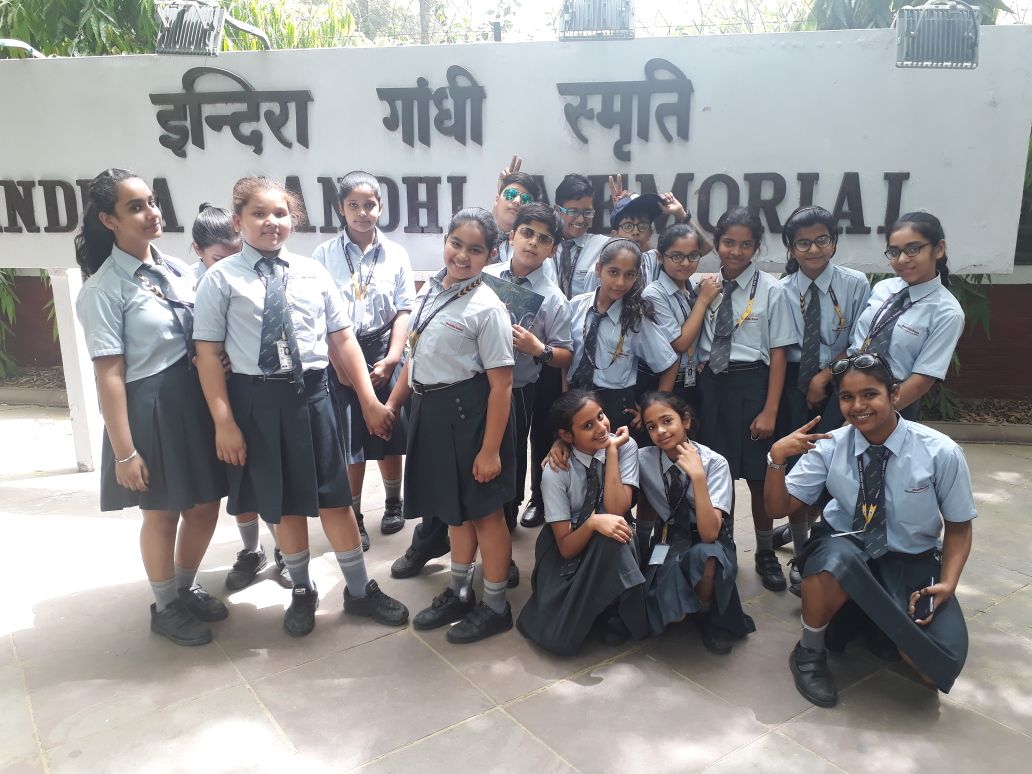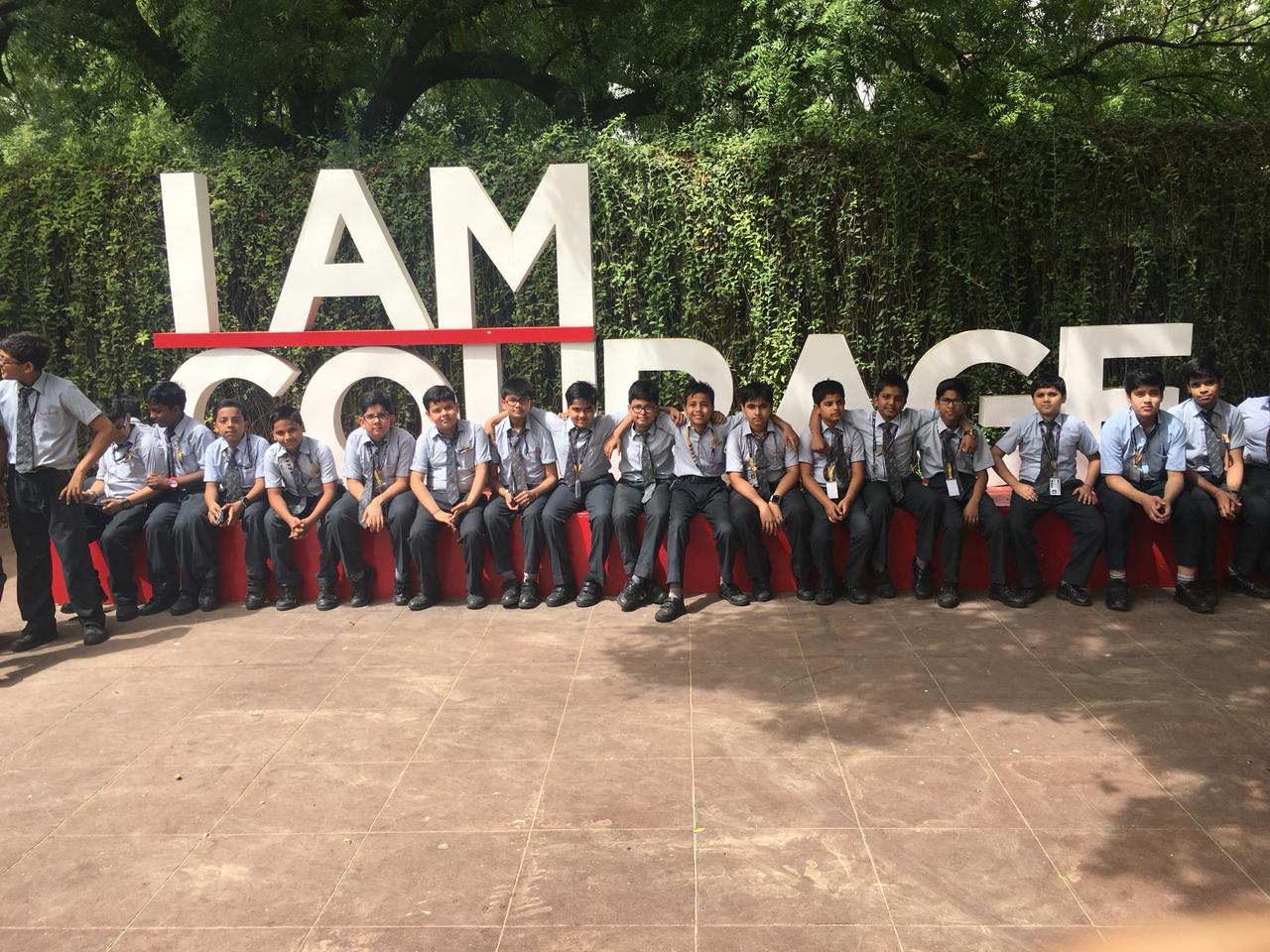 ---
Trip to OH MAX WONDER LAND
Students of Class VI & VIII went for an Annual Trip to OH MAX WONDER LAND on 20th & 21st March 2018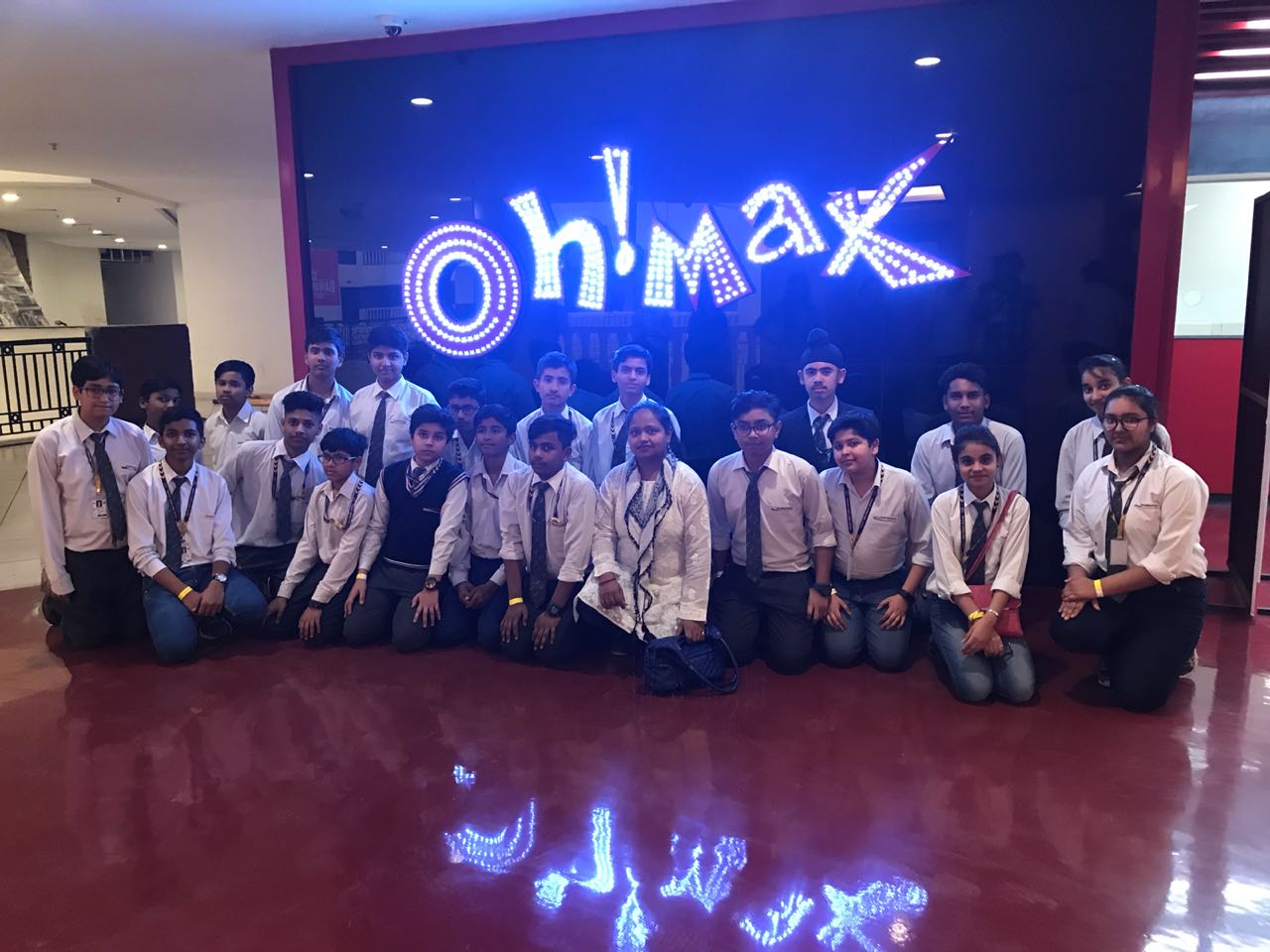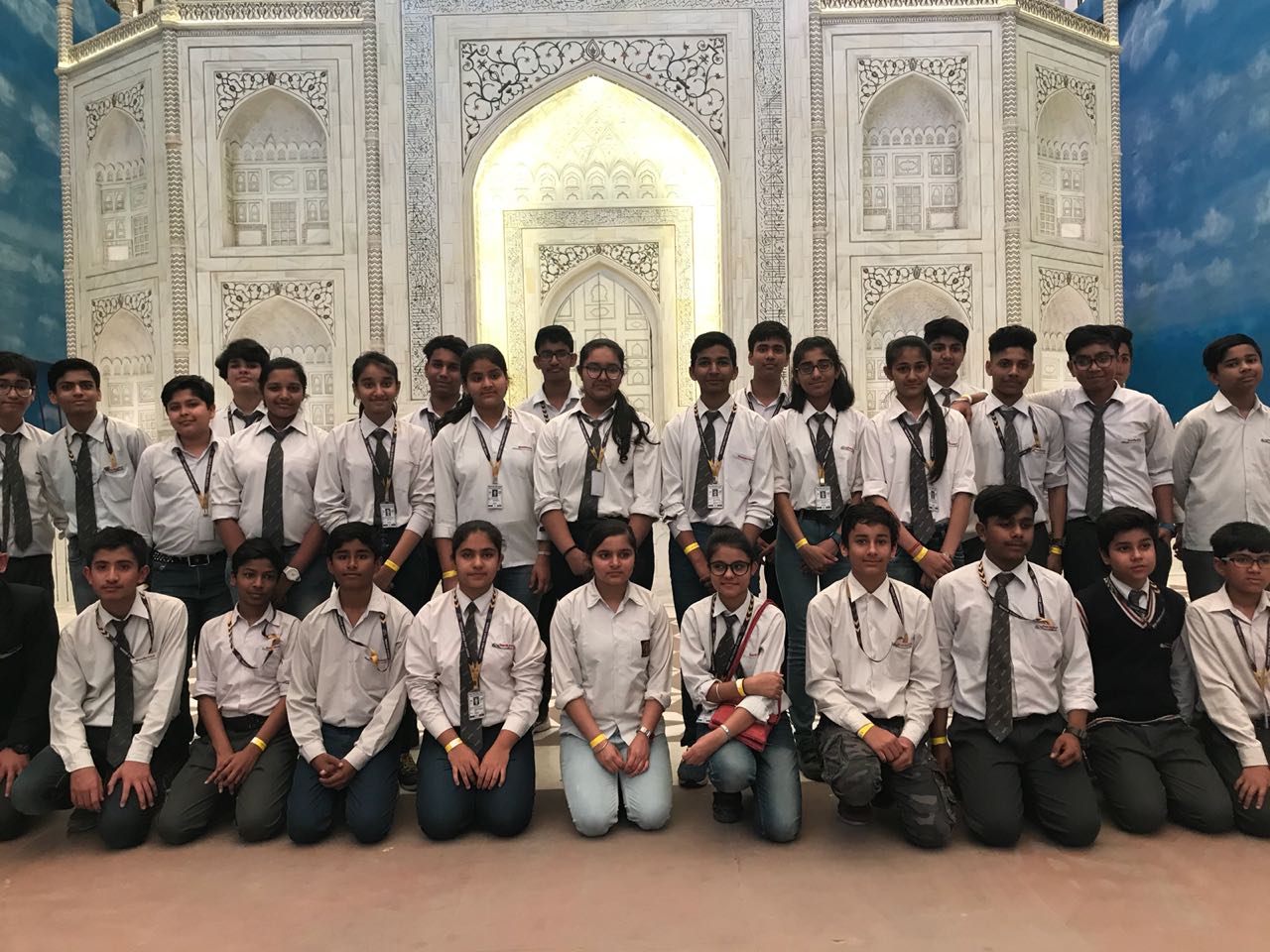 ---
Trip to Oh!Max
The school organised a trip to oh! Max to entertain and rejuvenate the young minds. The students and the teachers got enthralled wit the fun filled experience at the theme park with its attractions : Adventure park,The Unsinkable Titanic,Jungle of Amazon,Sea Ball Pool, Treasures of Tut and The Chocolate Factory.The 6D show of one of the seven wonders of the world allured the children a lot. It was an ENRICHING experience!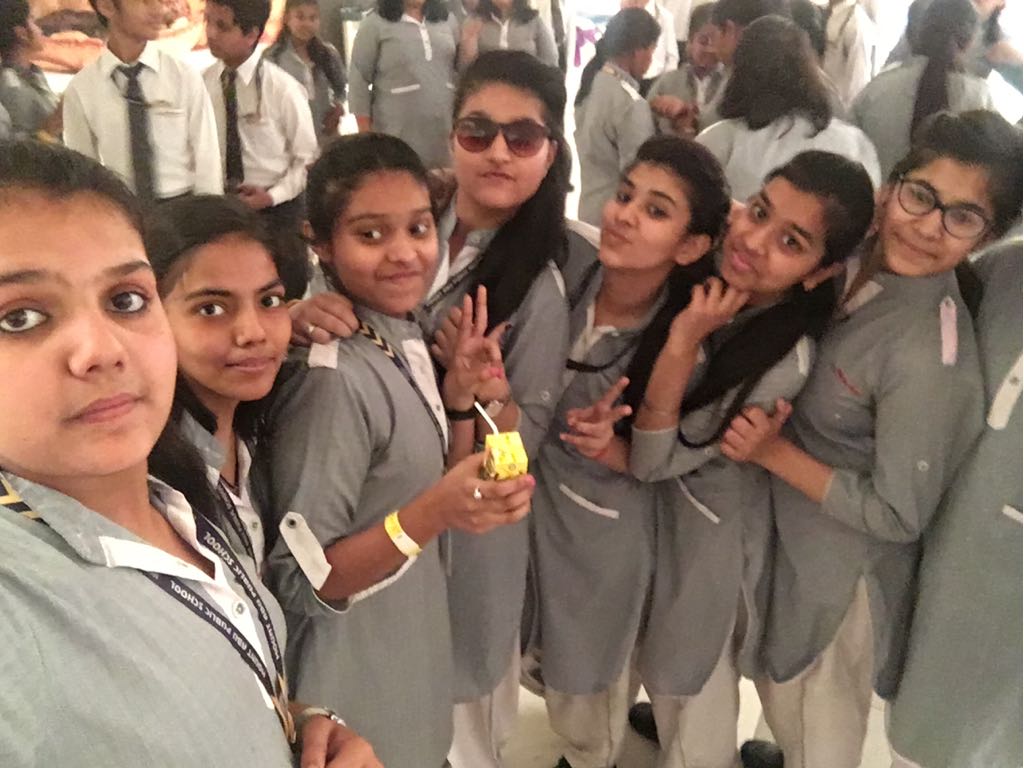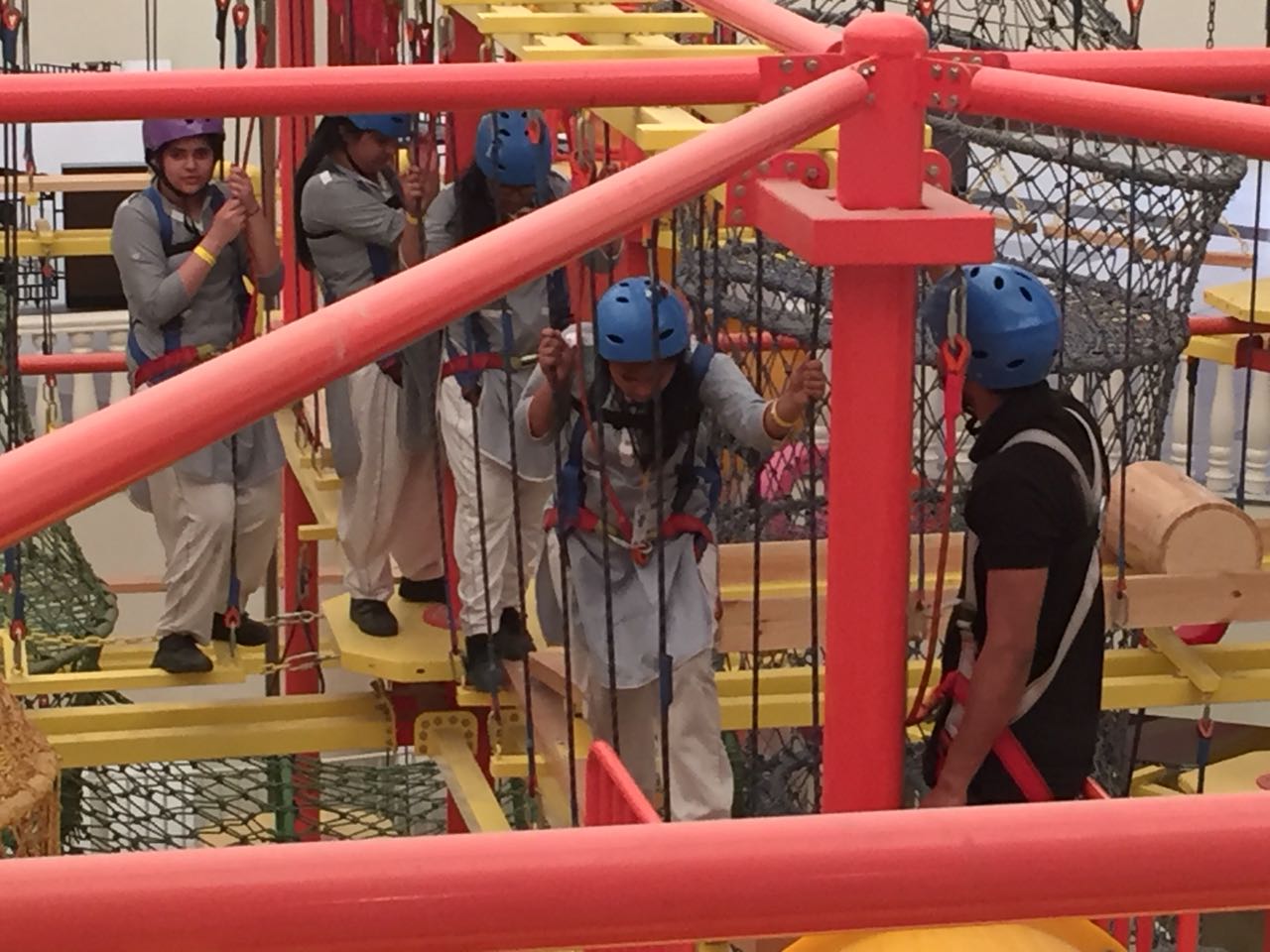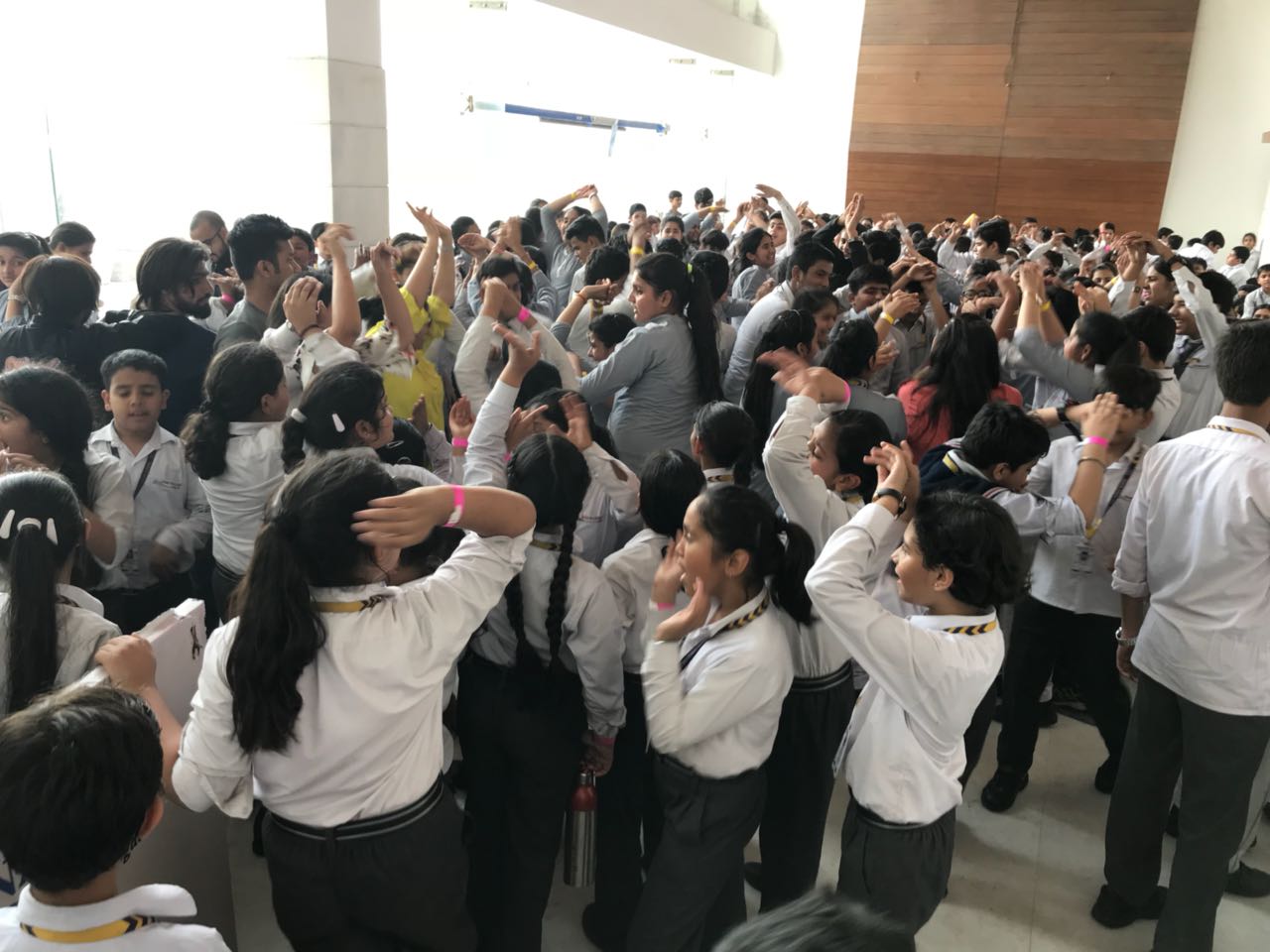 ---
Excursion to OH Max Wonderland
To refresh students and reward their hard work after the final exams,an excursion was organized to Oh Max Wonderland at Greater Noida on 17.3.18 for classes I to III and on 19.3.18 for classes IV & V. They enjoyed holographic show and walk into the Jungle of Amazon. The sneak peak into the ball pool filled them with immense pleasure. They were spellbound to see the beauty of the Taj Mahal, Titanic and Egyptian Mummies through their replicas. The delicious food with mouth watering dessert added the flavour to the kids enjoyment. It proved to be relaxing and marvelous trip for them.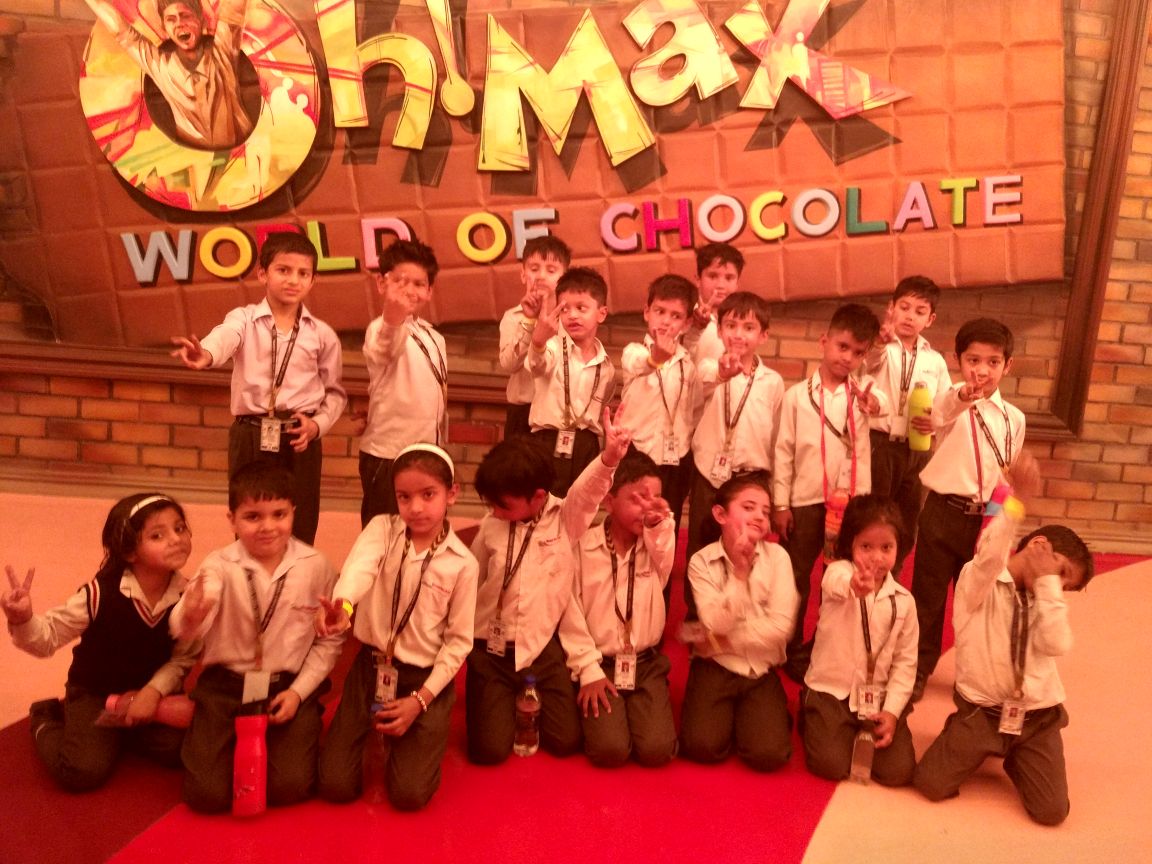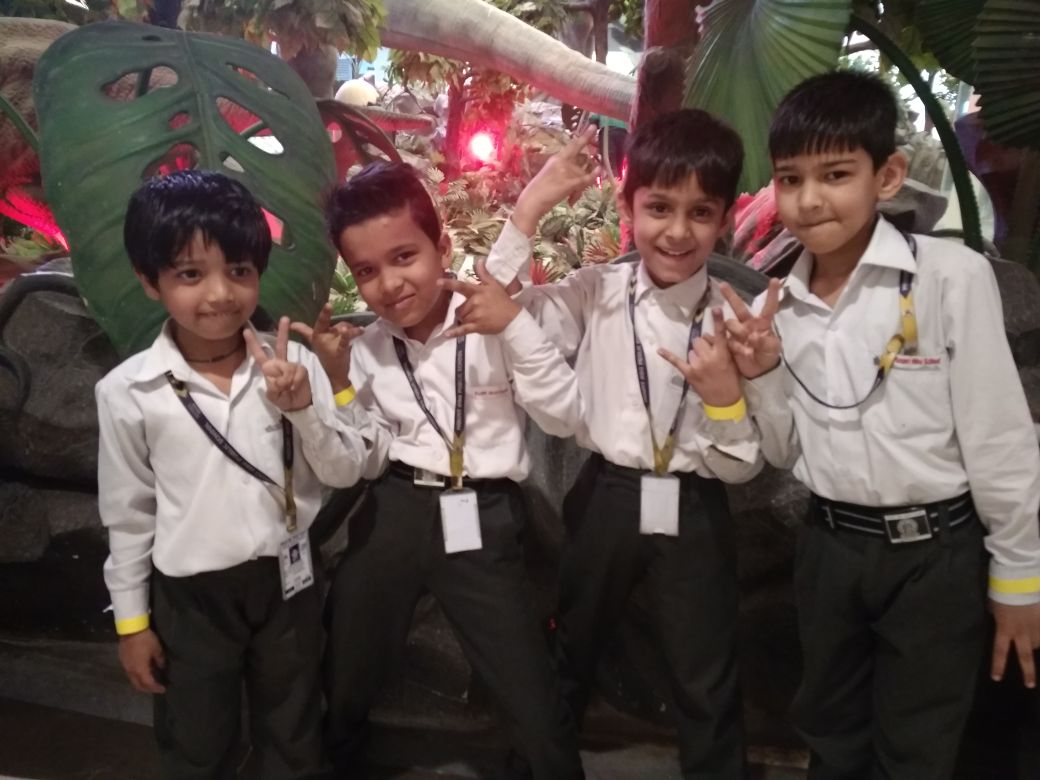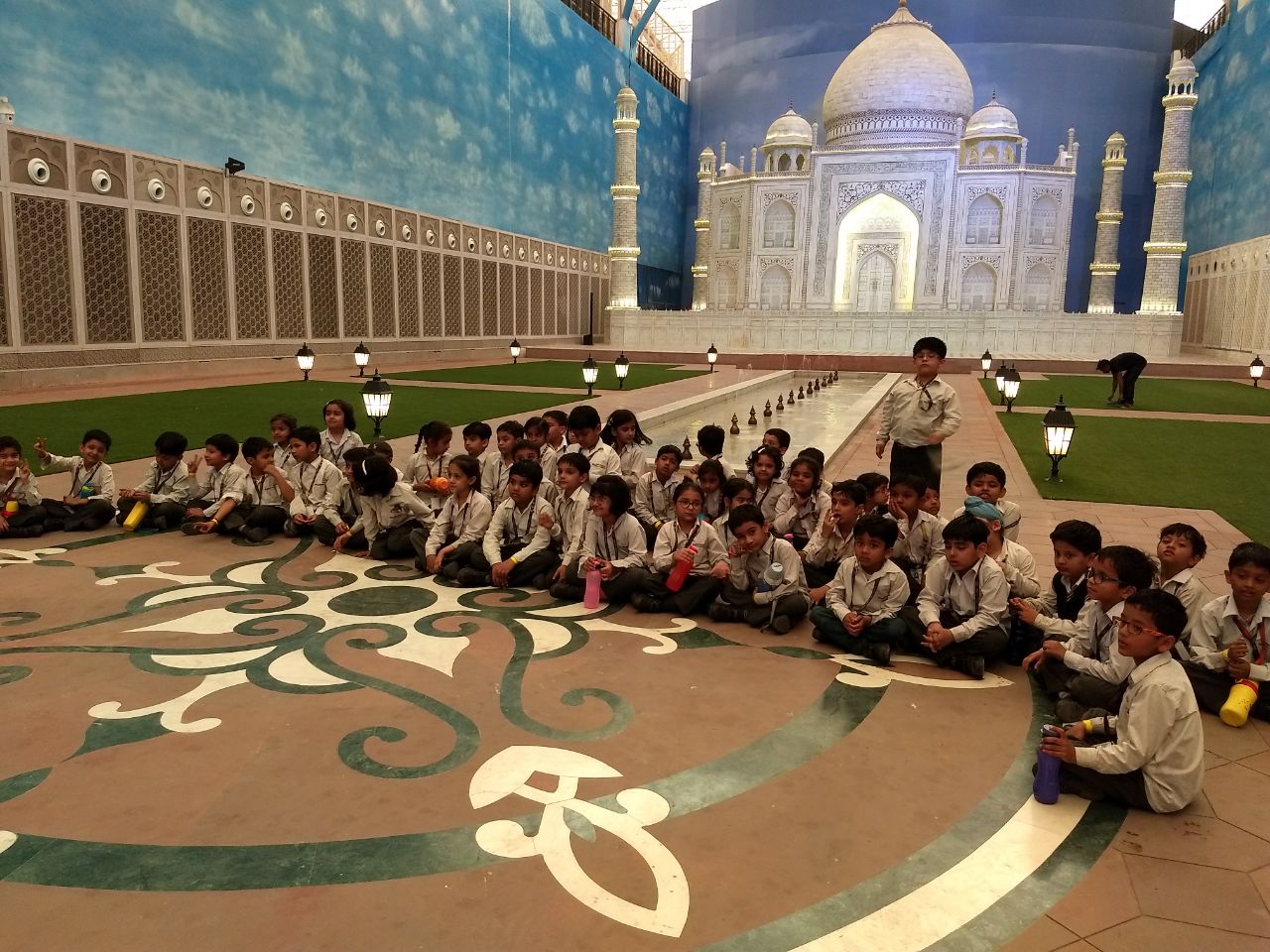 ---
Educational Excursion to Zoo
A visit to zoo is an interesting experience. Pre-schoolers of the School went to Zoological National Park on 15.3.18. They visited different stations through trolley and saw many animals such as white tiger, deer, elephants, leopard, hippo, alligator, bear and different types of birds. It was a pleasing experience .Looking at the animals was a great experience for all of them .They enjoyed knowing about the feeding habits and lifestyle of the animals in their respective homes and came back with an enhanced knowledge about the wild animals,birds ,water animals etc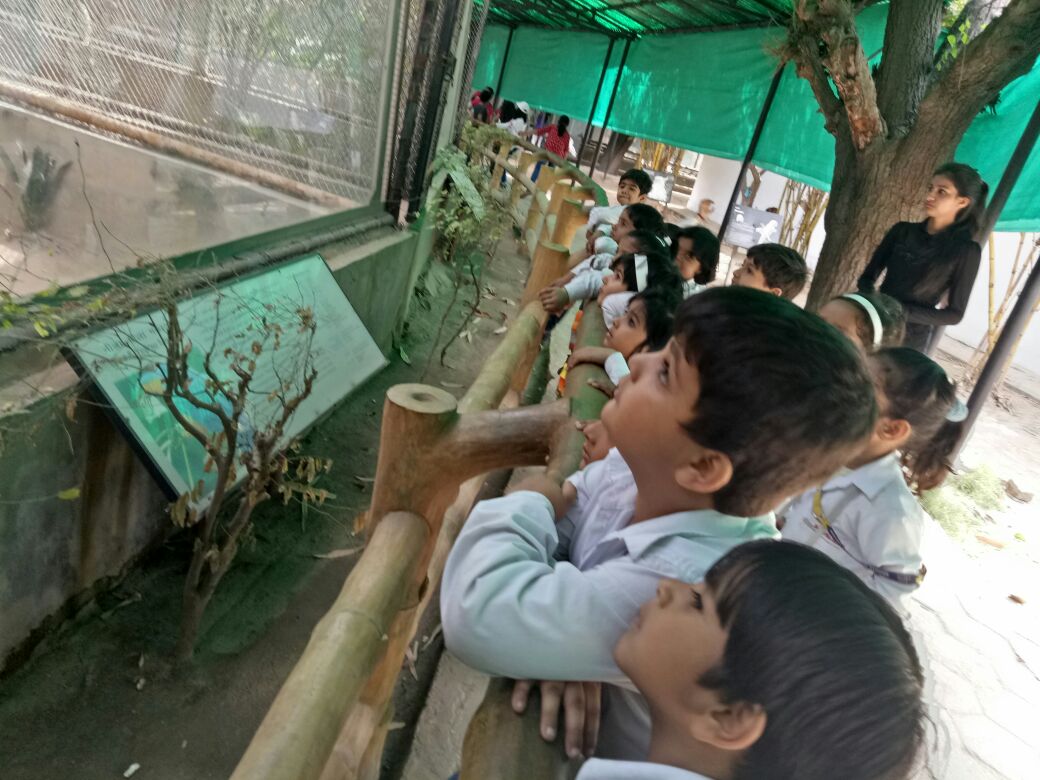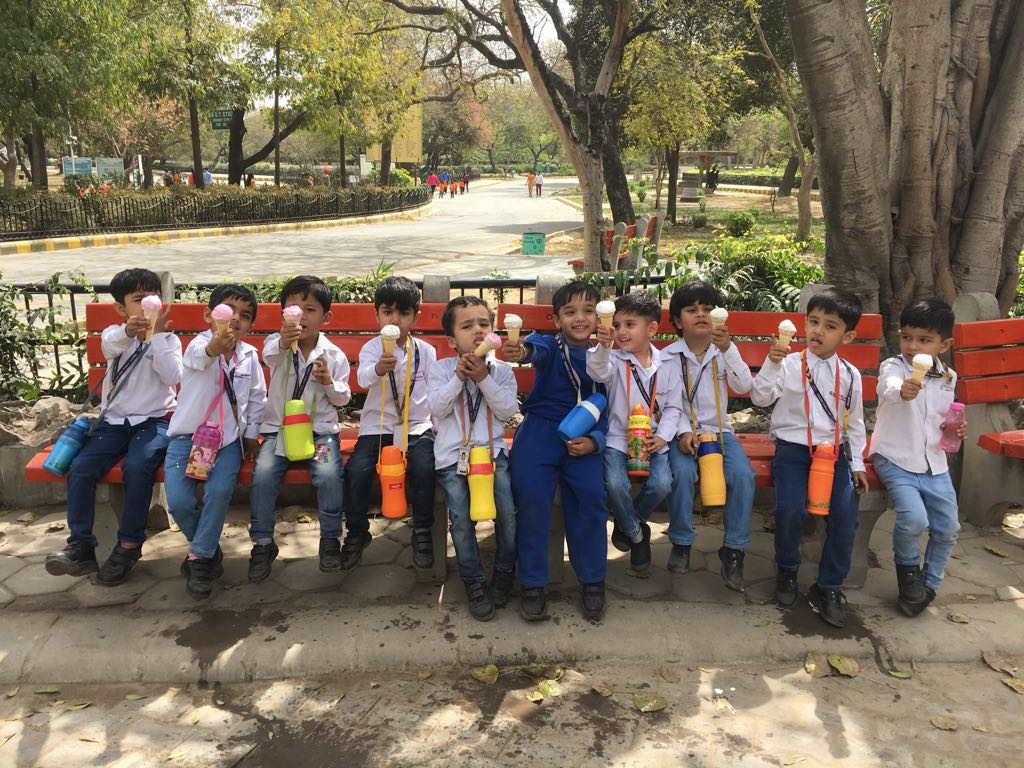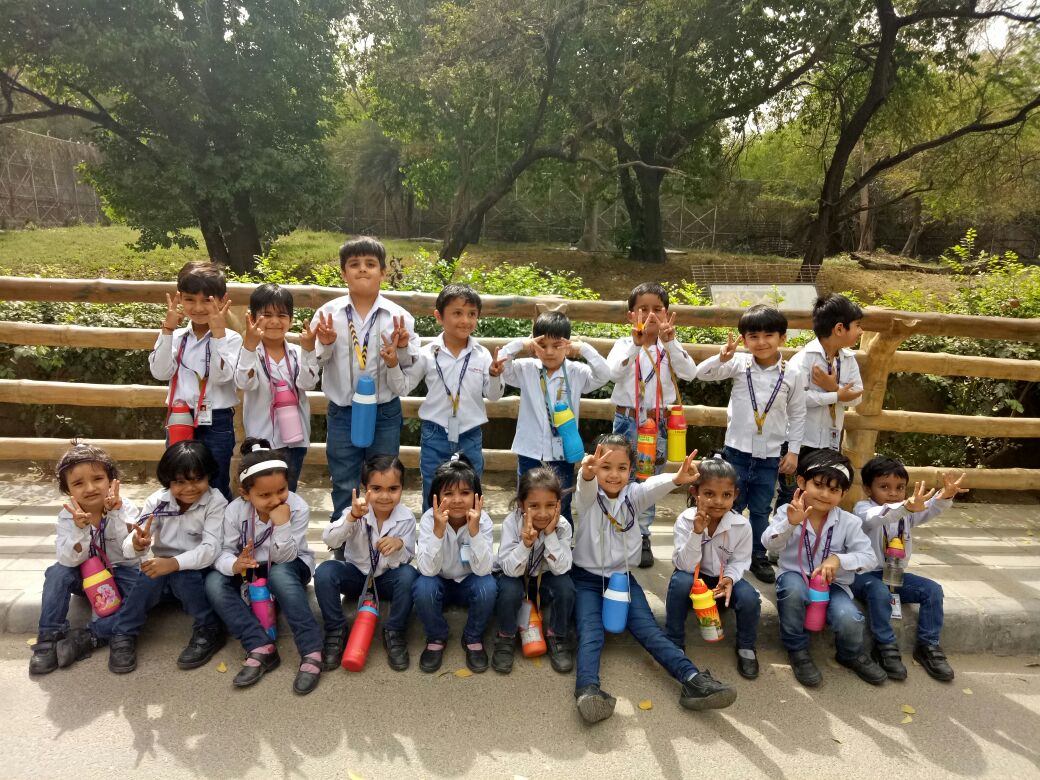 ---
Educational Excursion to National Rail Museum
The students of Class Pre Primary went for an educational excursion to the National Rail Museum on 16.3.18 wherein they gained insight by having a glance at the various models of the trains of different eras. Their joy knew no bounds when they got an opportunity to have a joy ride on the toy train. The trip was quite informative and educative one as they came to know how the trains are designed and what all facilities are given in the trains now a days.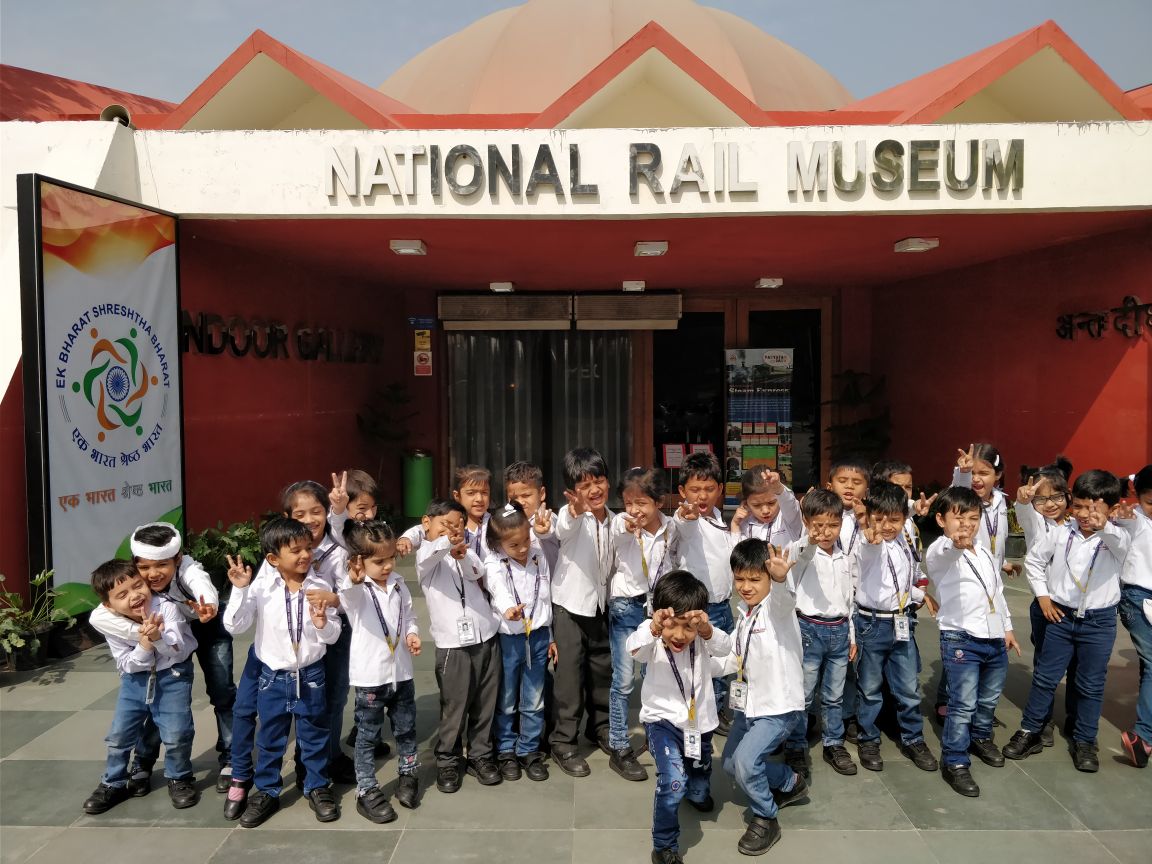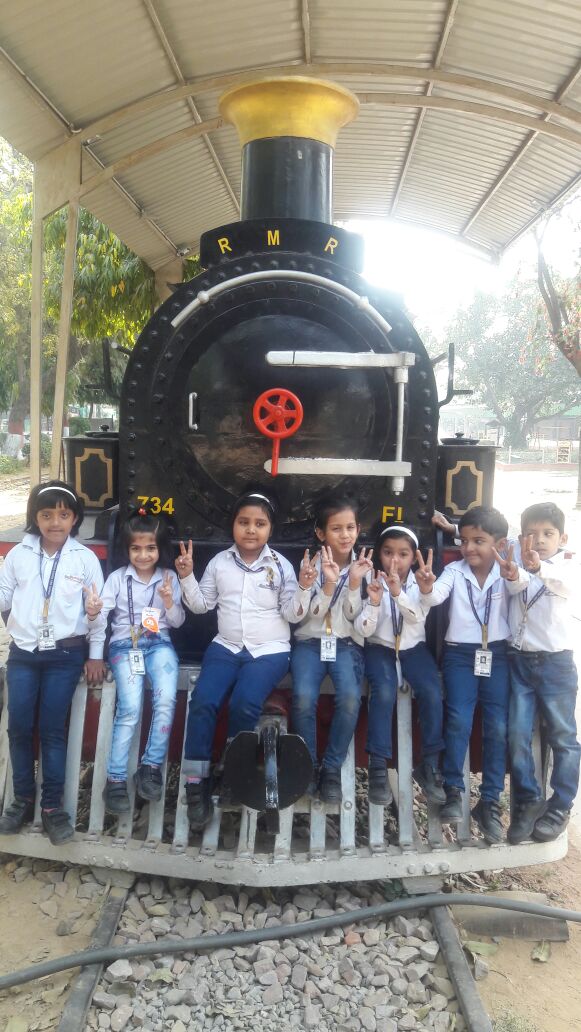 ---
Educational trip to Doll Museum
To make the students explore and appreciate the Dolls of different countries and through them their culture, costumes and festivities. The students of Class I and II went for an Educational trip on 17th and 24th February 2018 to visit Doll Museum. Students had great fun and learning through the visit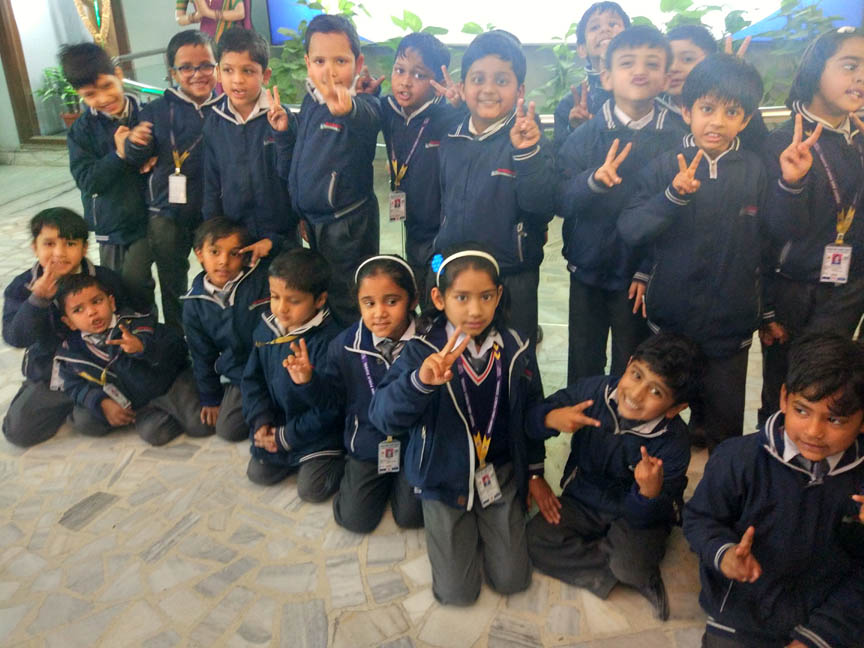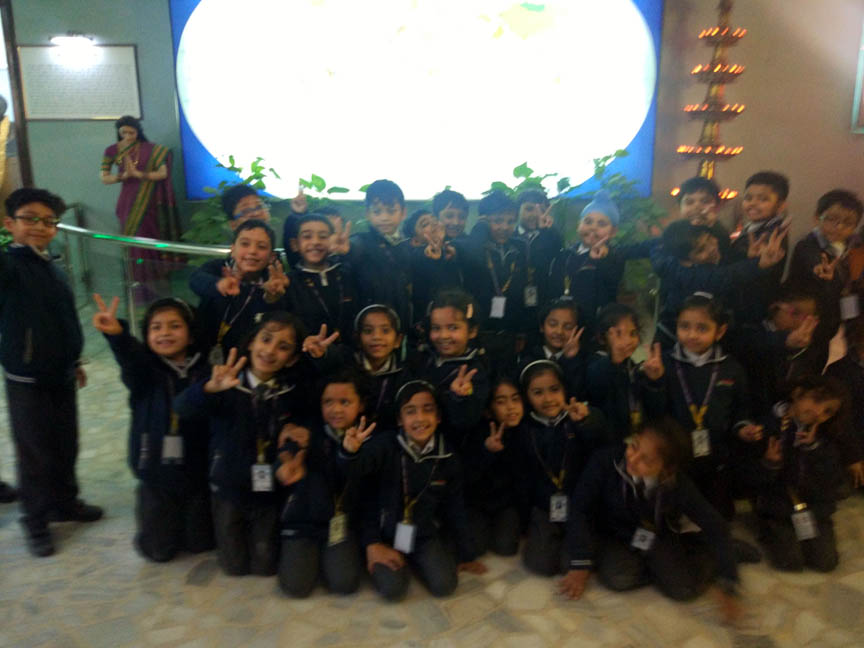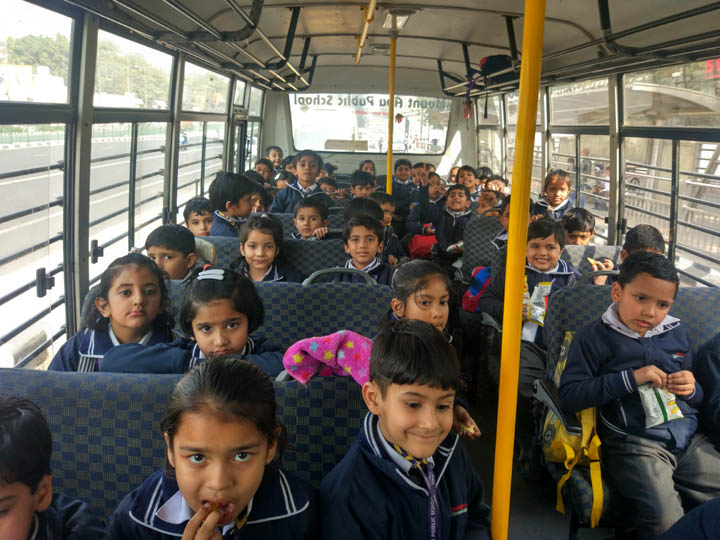 ---
Educational trip to Air Force Museum
To make the students aware of the Airforce Warriors, their bravery, their sacrifices and achievements, the students of class IV and V were taken to the Airforce Museum as an educational trip on 17th and 24th February 2018. They were fascinated at the sight of fighter planes, missiles and tanks used during war. The first satellite launched by India and pictures of cosmonauts were a big attraction for children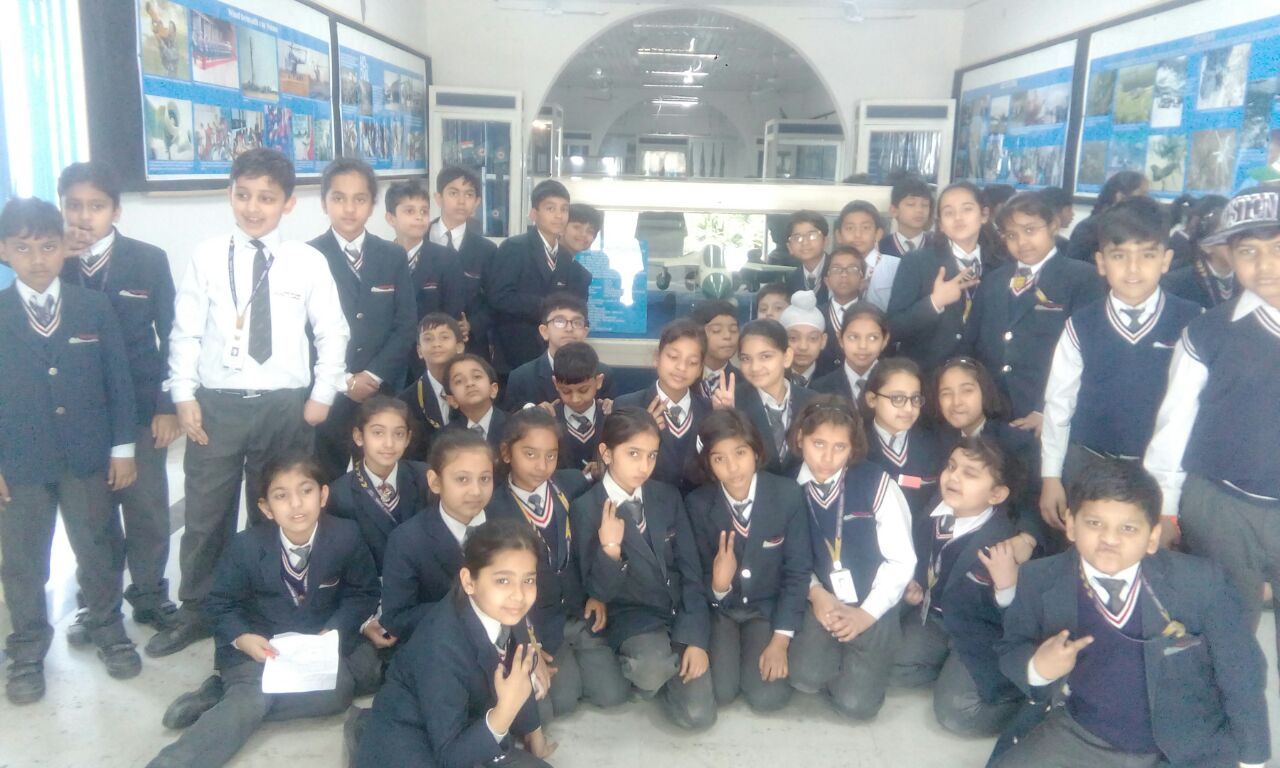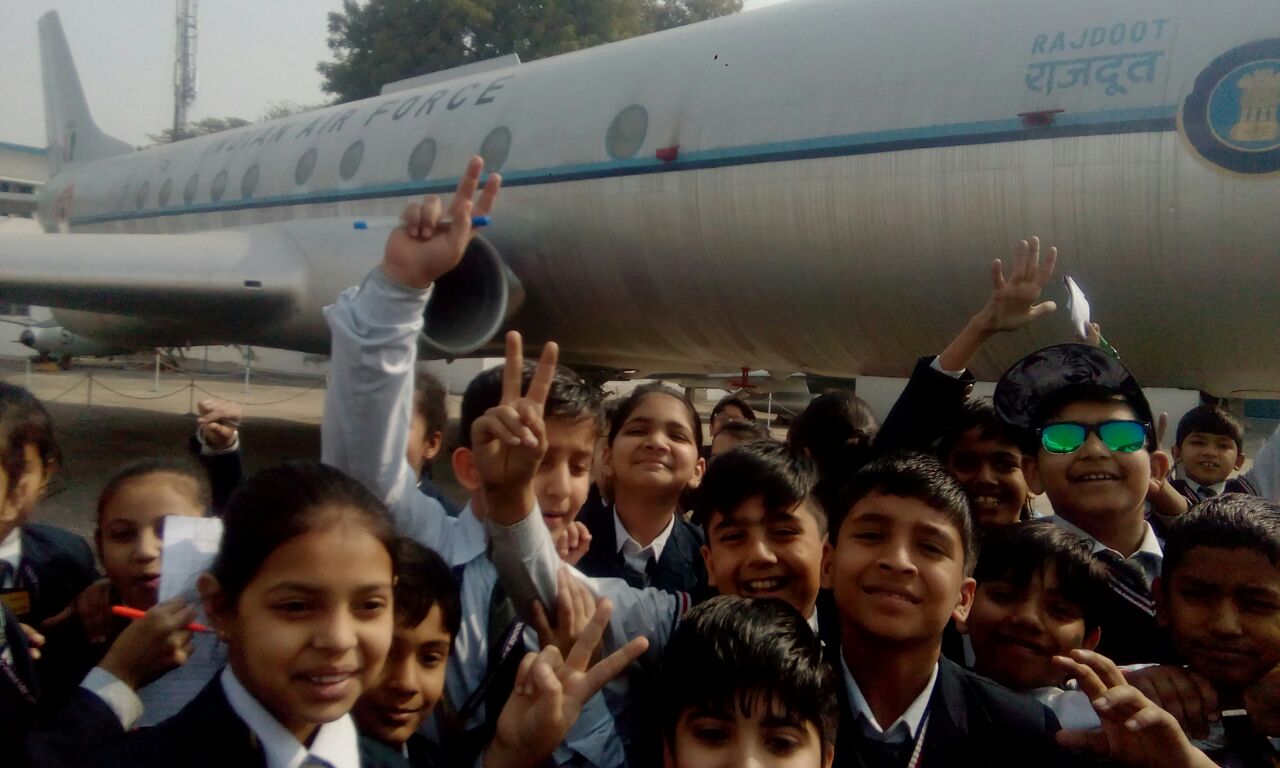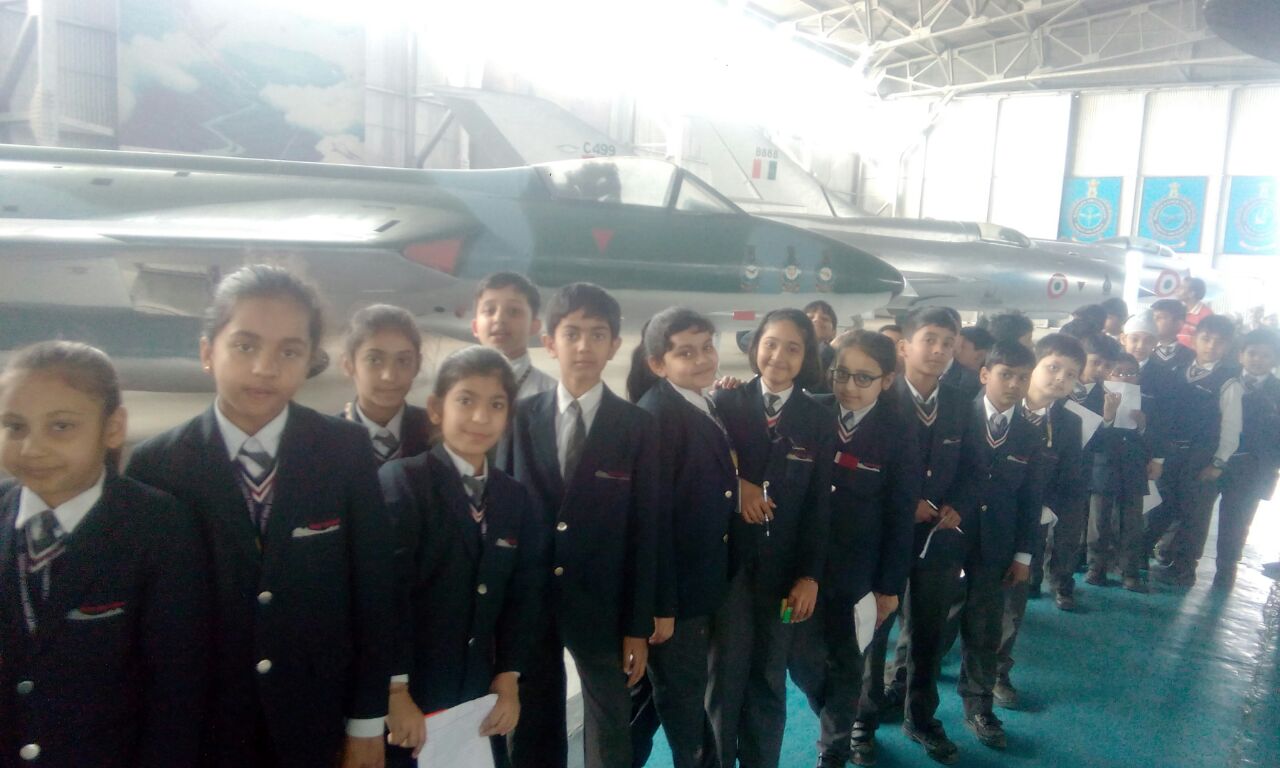 ---
Trip to JOY GAON
Students of Class XI went for an Annual Trip to JOY GAON on 30th December 2017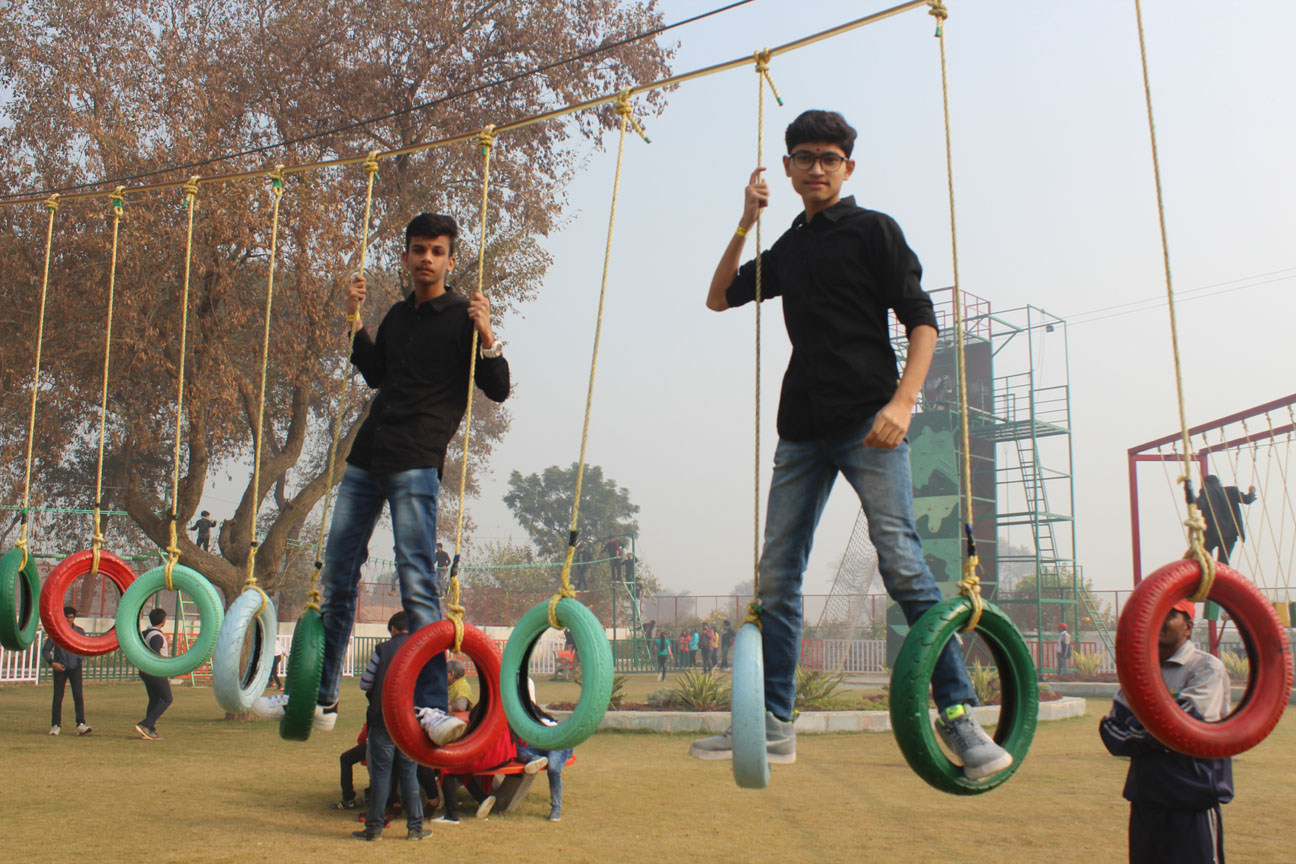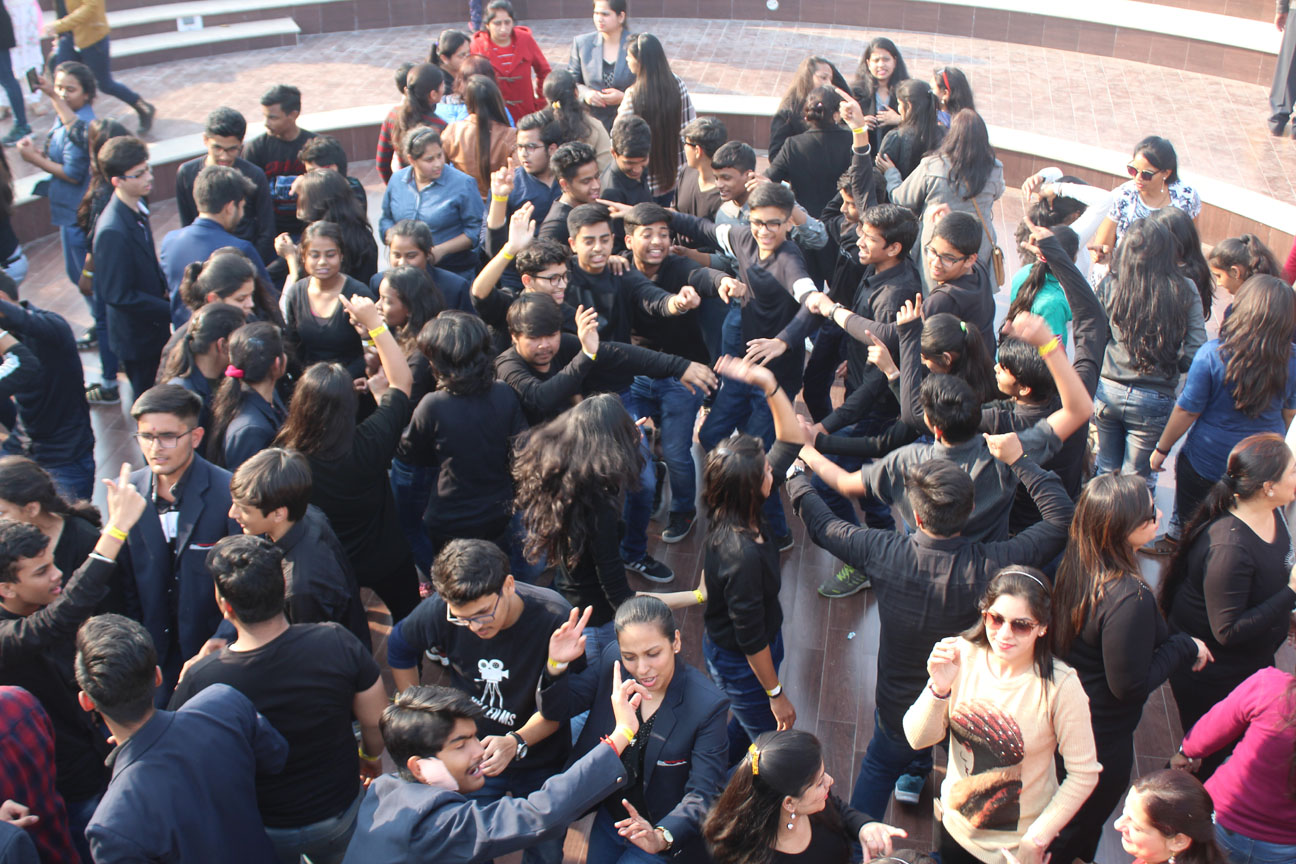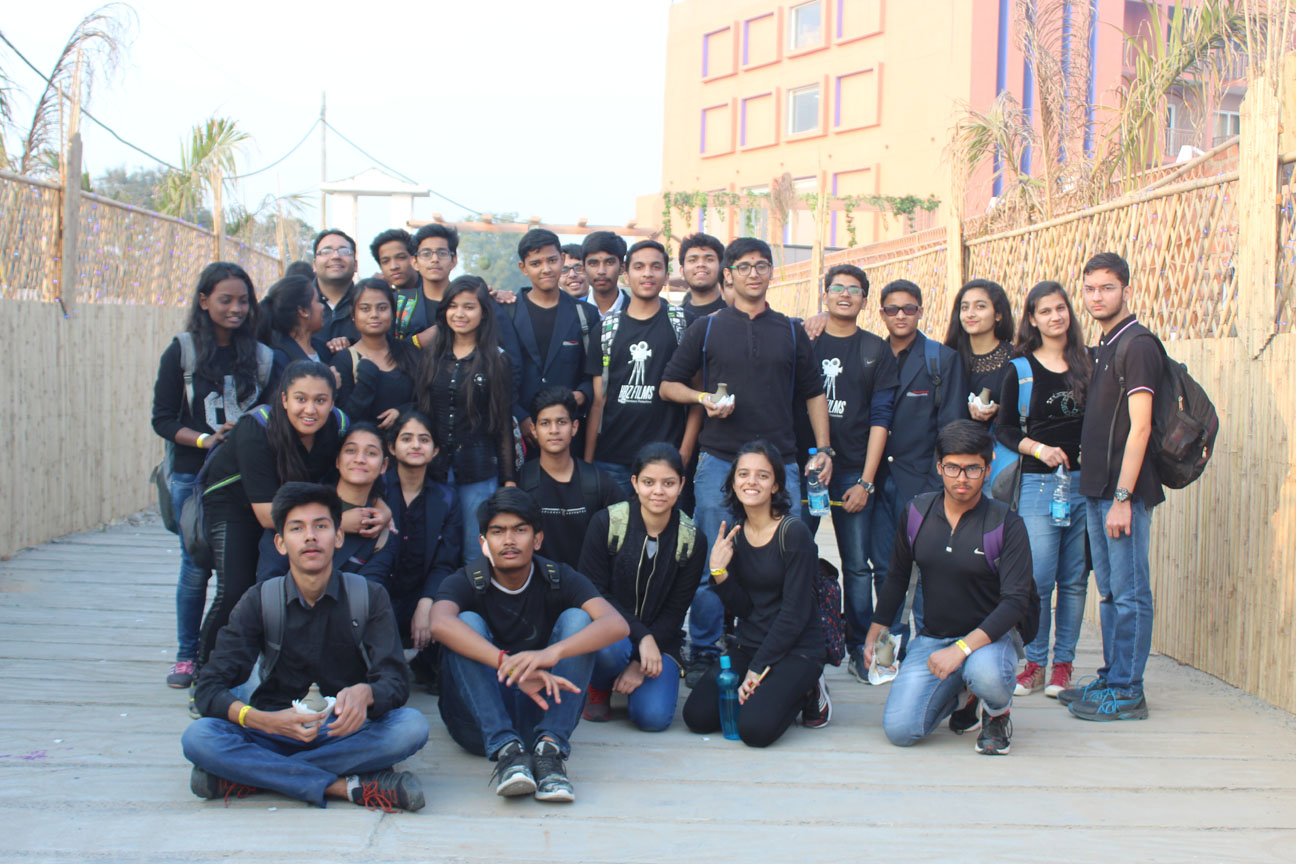 ---
Trip to OH MAX WONDER LAND
Students of Class VII went for an Annual Trip to OH MAX WONDER LAND on 30th December 2017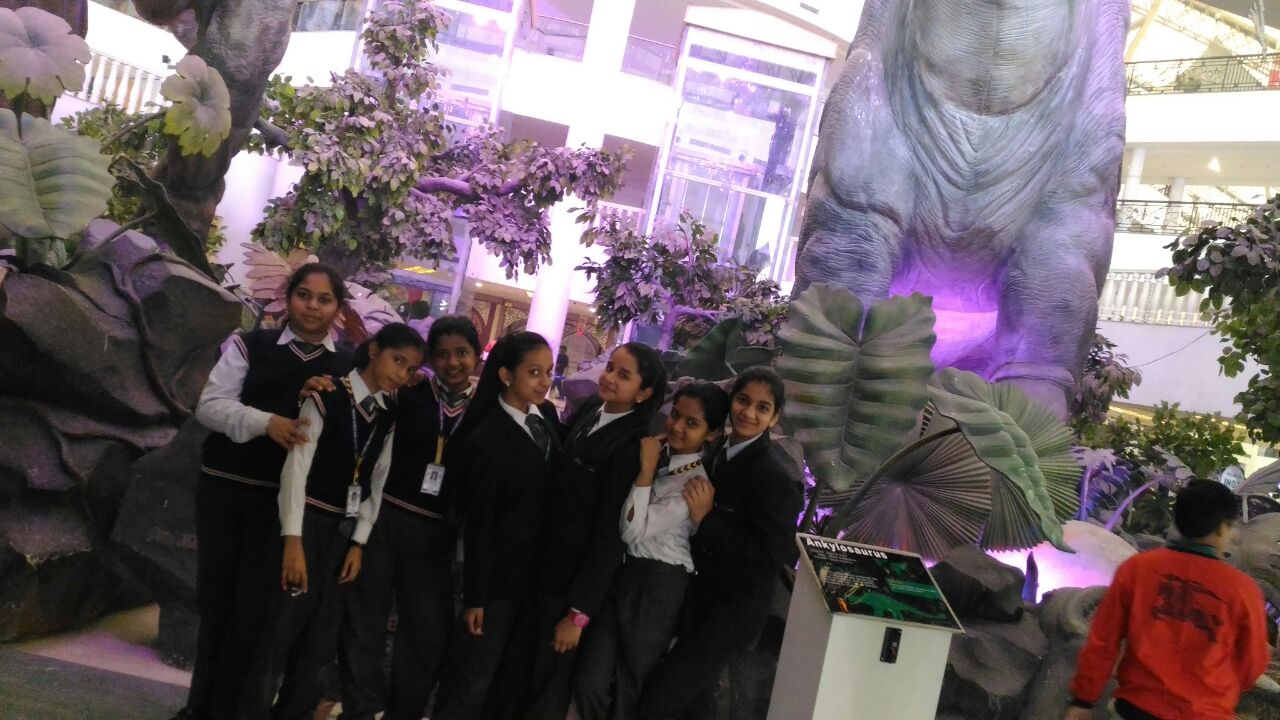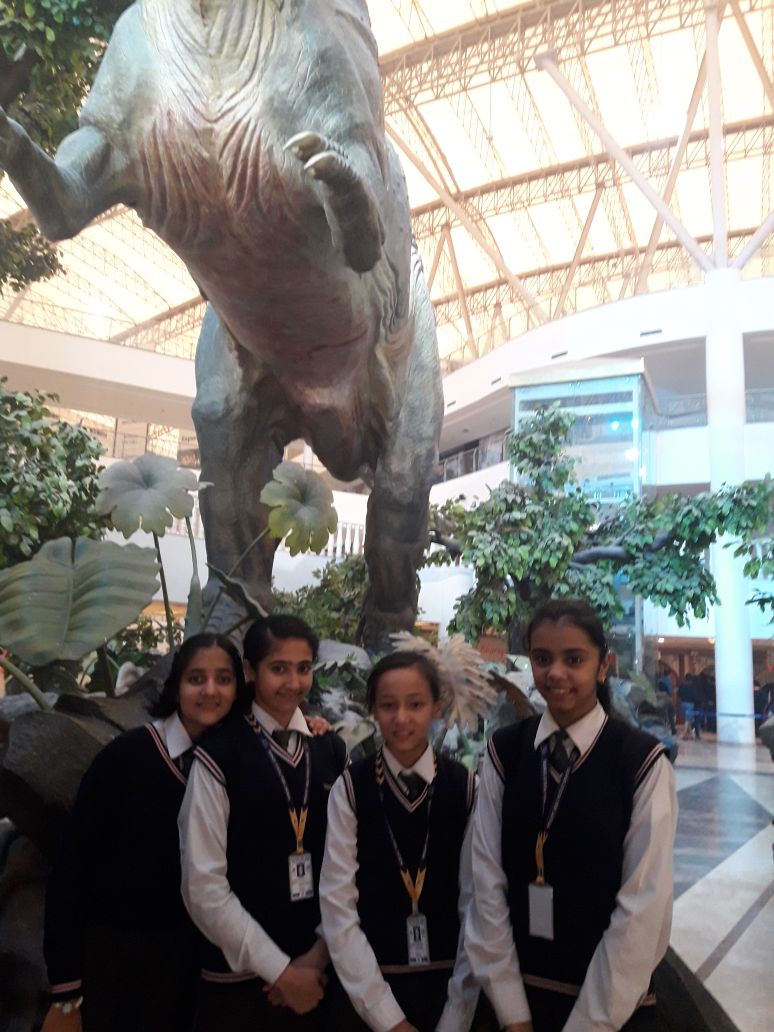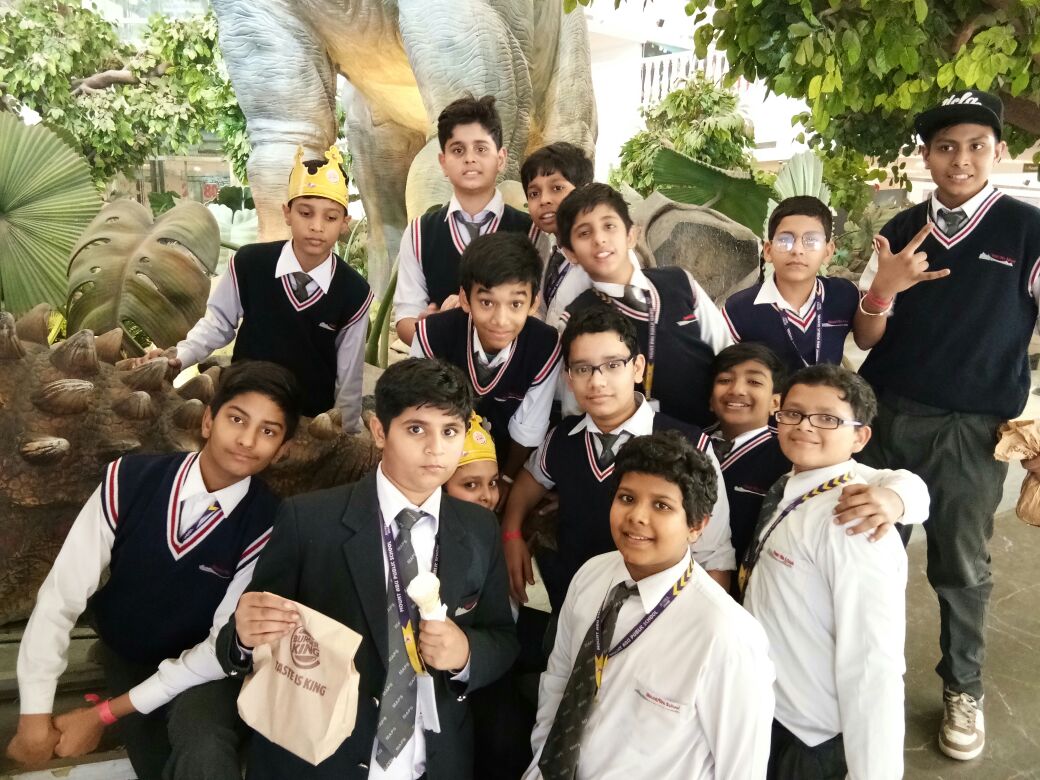 ---
Visit to ISKCON Temple
Mount Abu Public School organized an Excursion to ISKCON Temple on 25th November 2017, which dealt with enlightening the students with their spiritual self. Students learnt about the complexity of life and various stages of life, they understood that to be closer to God, they must help each other and spread love throughout. Such enriching teaching was provided to them through 3D horror movie, quiz and a beautiful lecture. Students were also presented with spiritual books.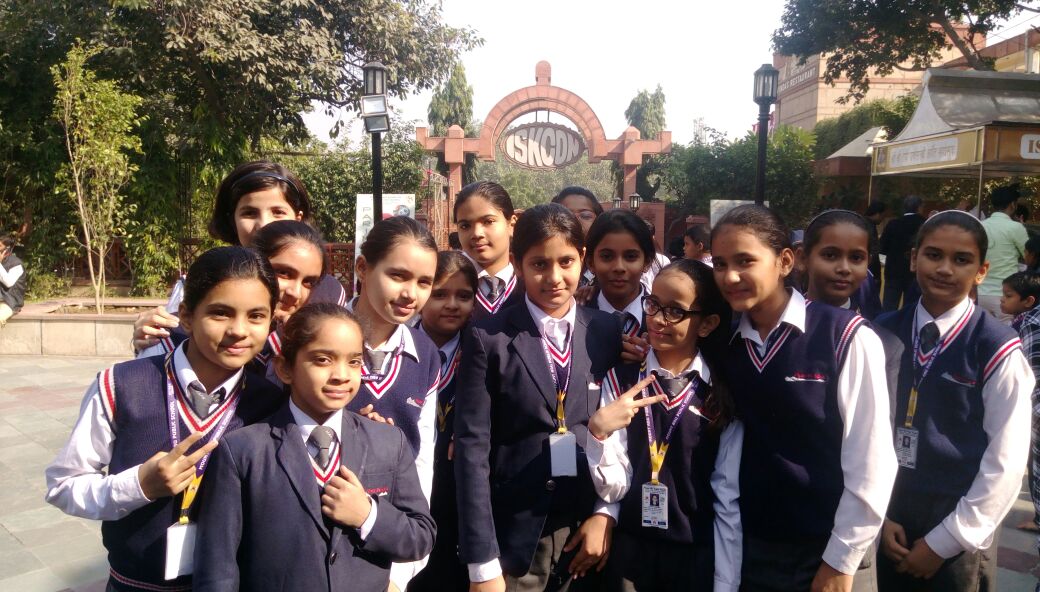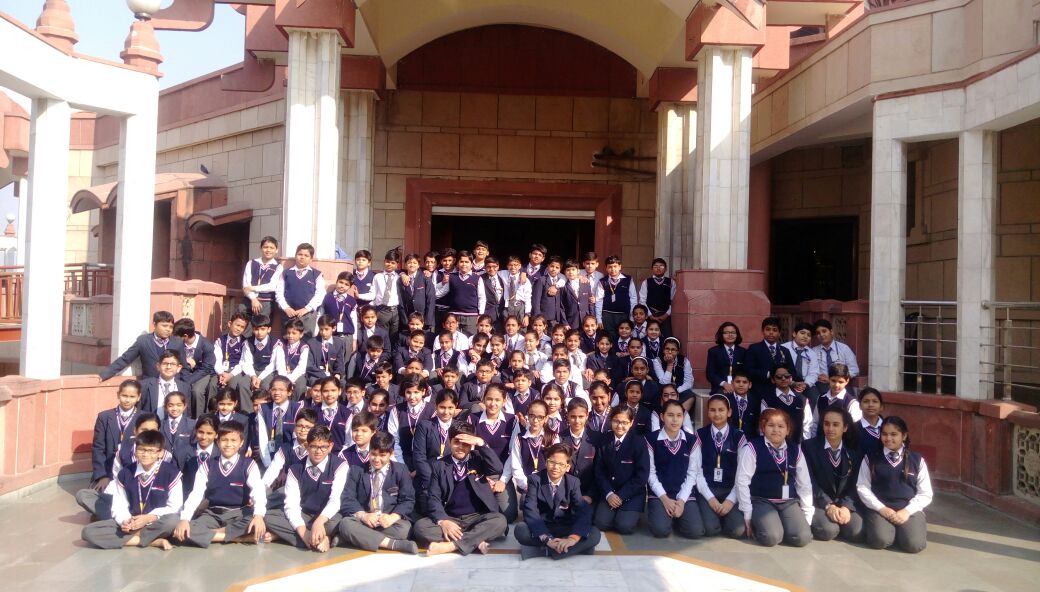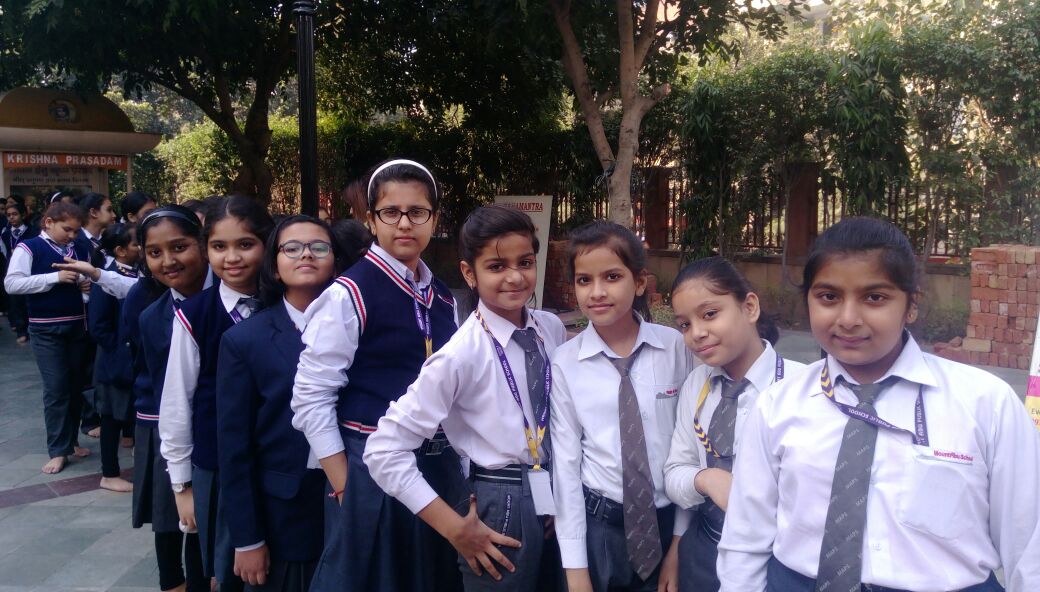 ---
Visit to National Science Centre
The students of Class V of Mount Abu Public School got an experiential learning experience during their visit to the National Science Centre, Delhi on 24th August 2017.The joy of exploring concepts outside the classrooms provided the students an excellent opportunity to defend their curiosity and appreciate the amazing scientific inventions that make lives comfortable and merry. The learners also witnessed the Science on Sphere show where the enriching information about the solar system gave students an insight of the distinctive features of each planet. The 3D film show was an awareness for the students about the lifestyle of dinosaurs- their existence and extinction about 65 million years ago. The mirror fun, the Digital Revolution Gallery and many other scientific things made the students more aware of the science around them and gave them a platform to harness their scientific temperament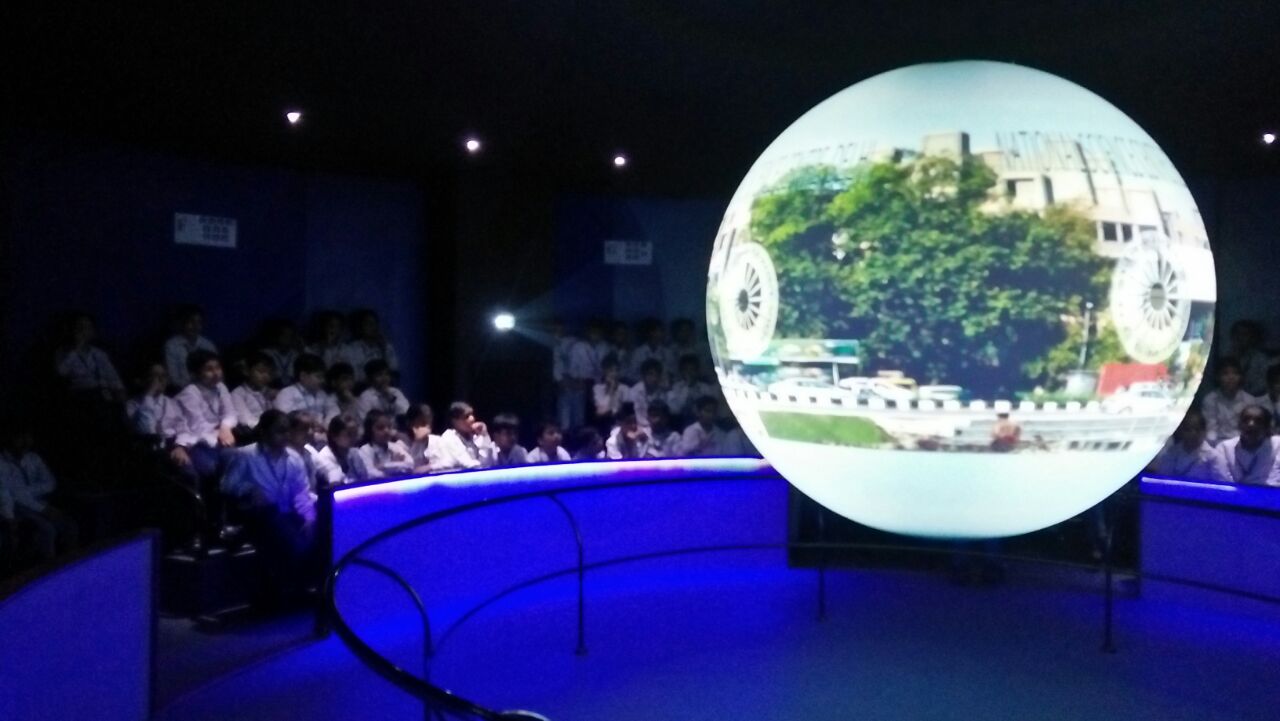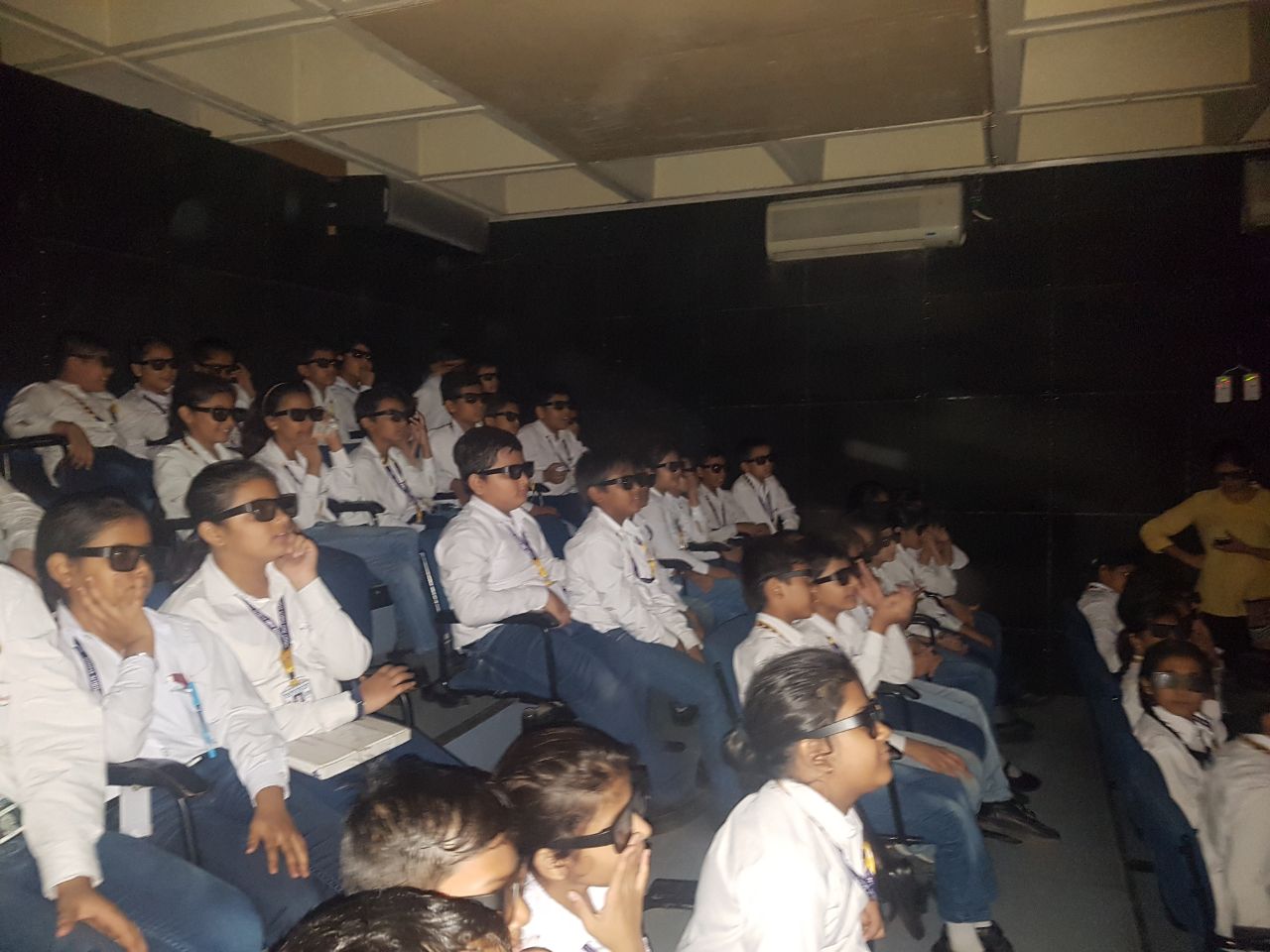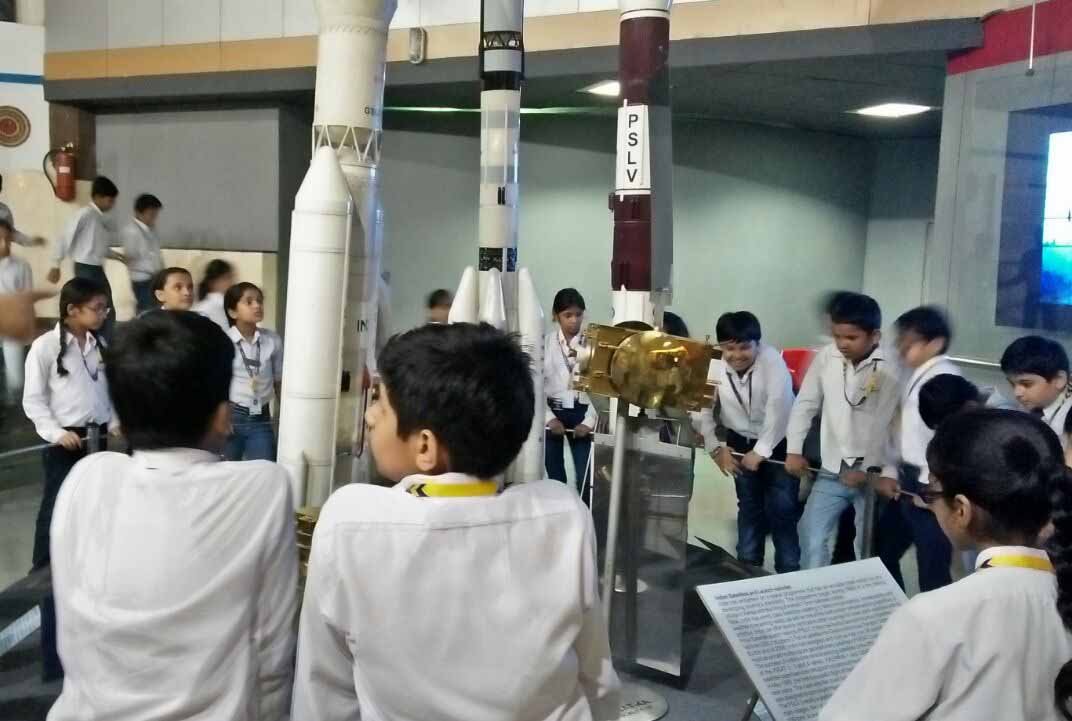 ---
Visit to Science Festival
The students of Mount Abu Public School visited Tyagraj stadium on 12th August 2017 to attend the Science Festival organized at the venue. A number of Science Magic tricks with scientific explanation were shown to the students which successfully managed to amaze them and arose their curiosity. Different science experiments were also demonstrated and the students were given a chance to work with hands on activities for a real learning experience. With their thorough participation and involvement, students benefitted themselves and learnt several new things. The visit helped the students to develop observational and enquiry skills.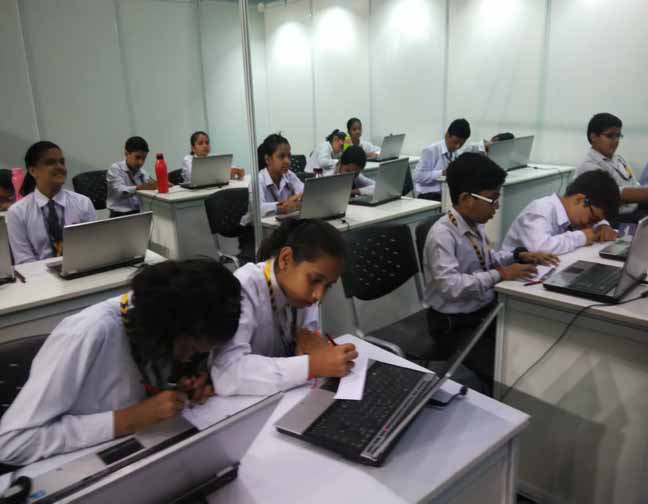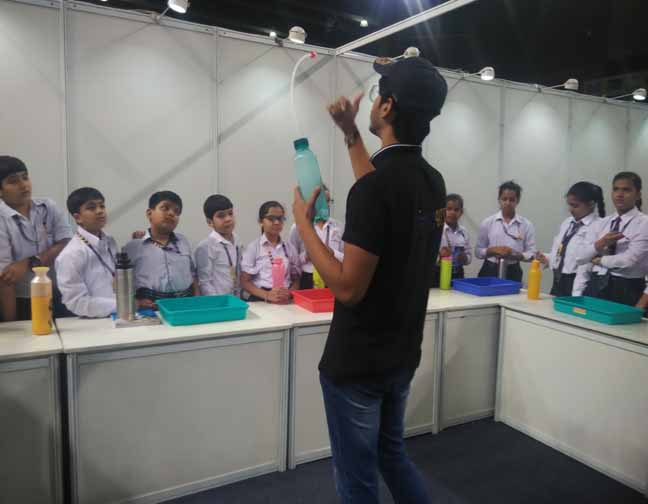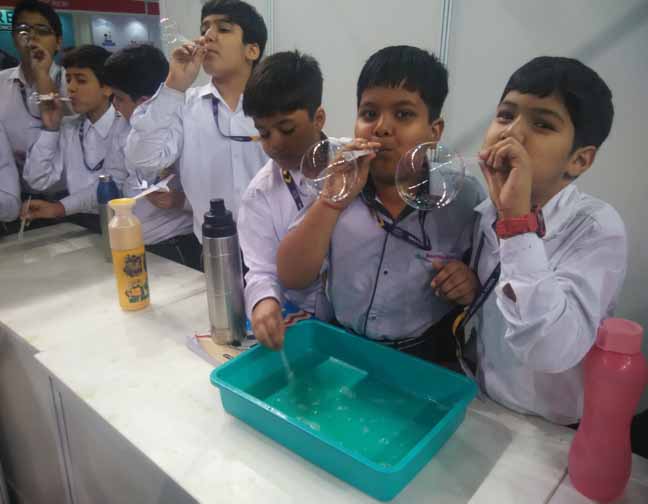 ---
Educational Trip to National Science Centre
Students of Classes VII and VIII went for an Educational Trip to National Science Centre on 5th & 6th May 2017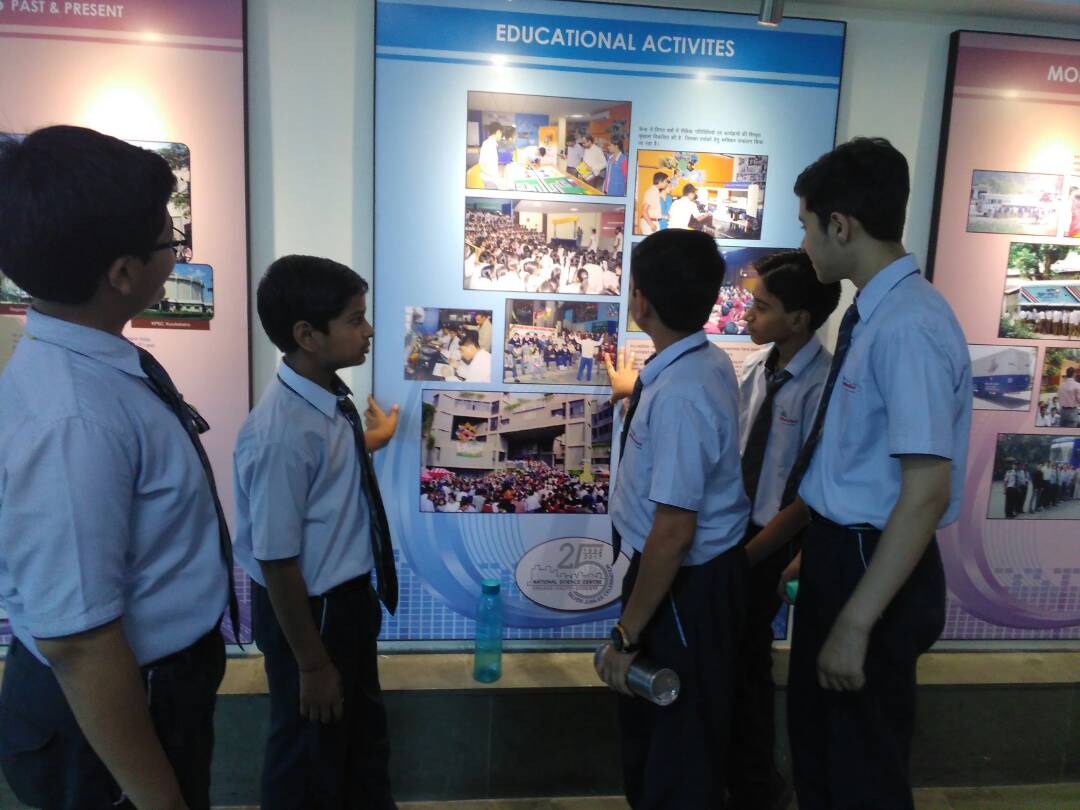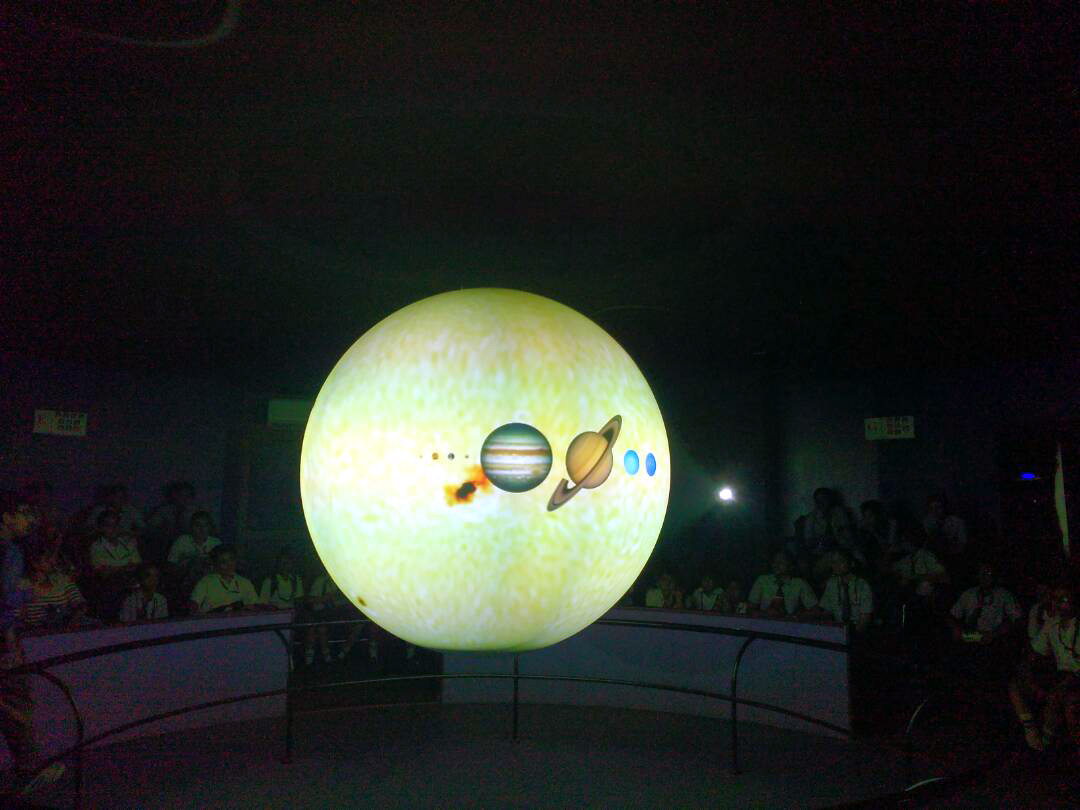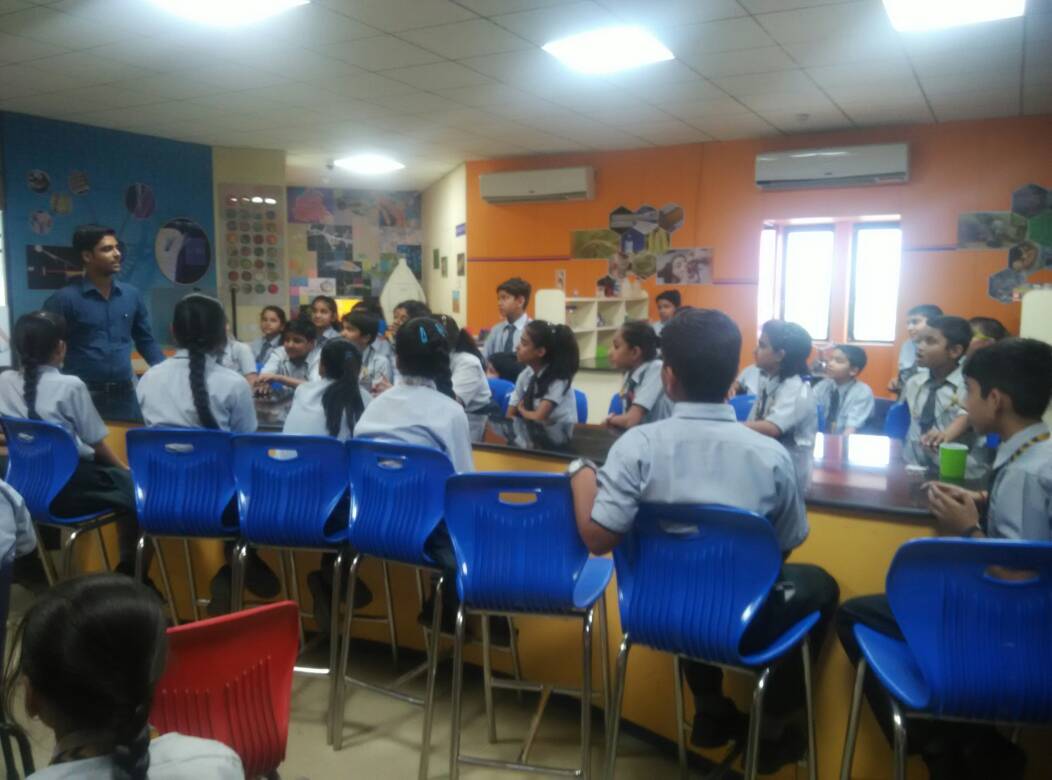 ---
ANNUAL EXCURSION TO ECO ADVENTURE CAMP
The School organised the Annual Picnic to ECO Adventure Camp for the children of Classes I to III on 28th January 2017. Different activities were organised in which they participated whole heartedly. They also enjoyed magic show and felt jubilant on dance floor. They also relished snacks and lunch. Through these activities children not only enjoyed but also learned the values like cooperation, patience and time management. It was a wonderful day full of fun and learning..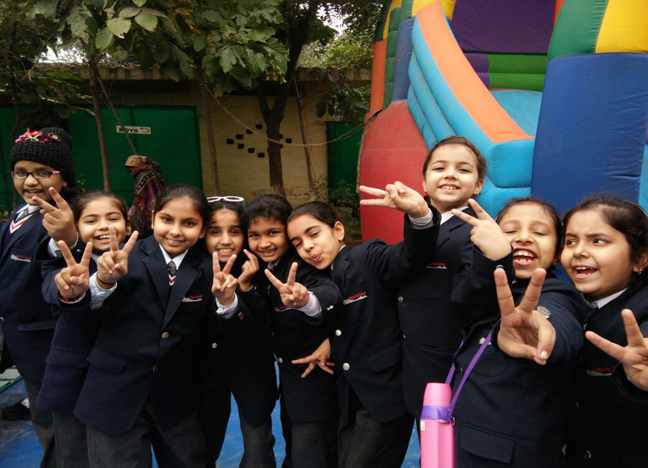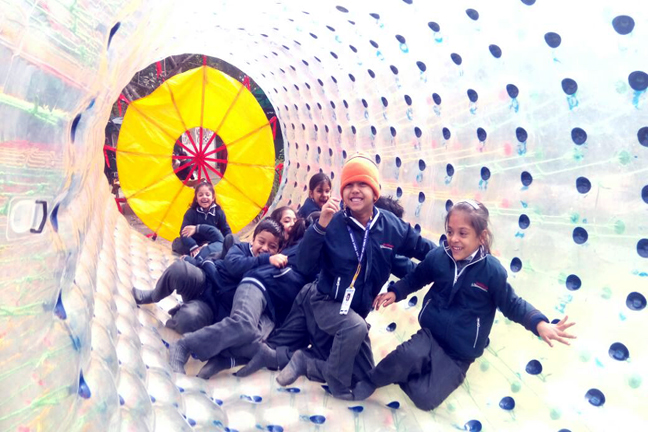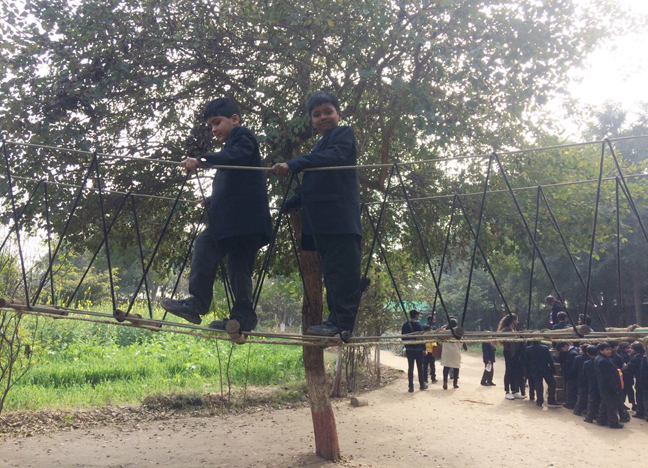 ---
Trip to Agra
Students of Classes IX and X went for an Annual Trip to Agra (Taj Mahal and Agra Fort) on 10th December 2016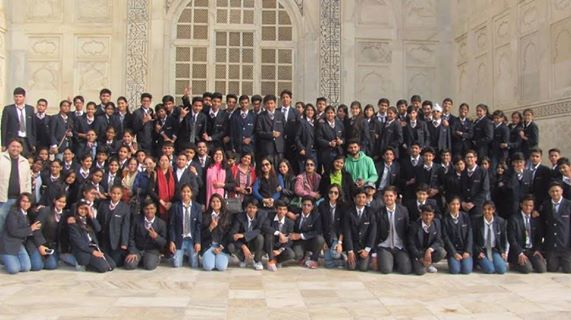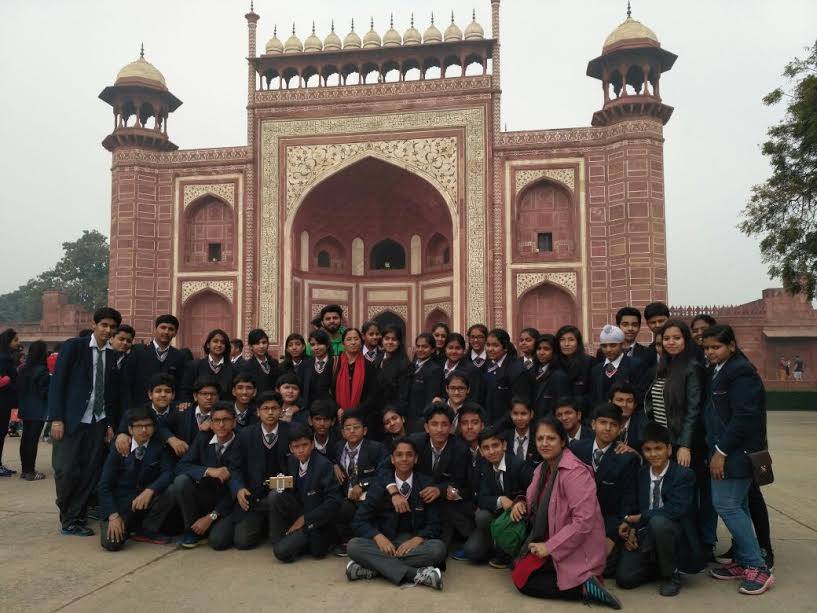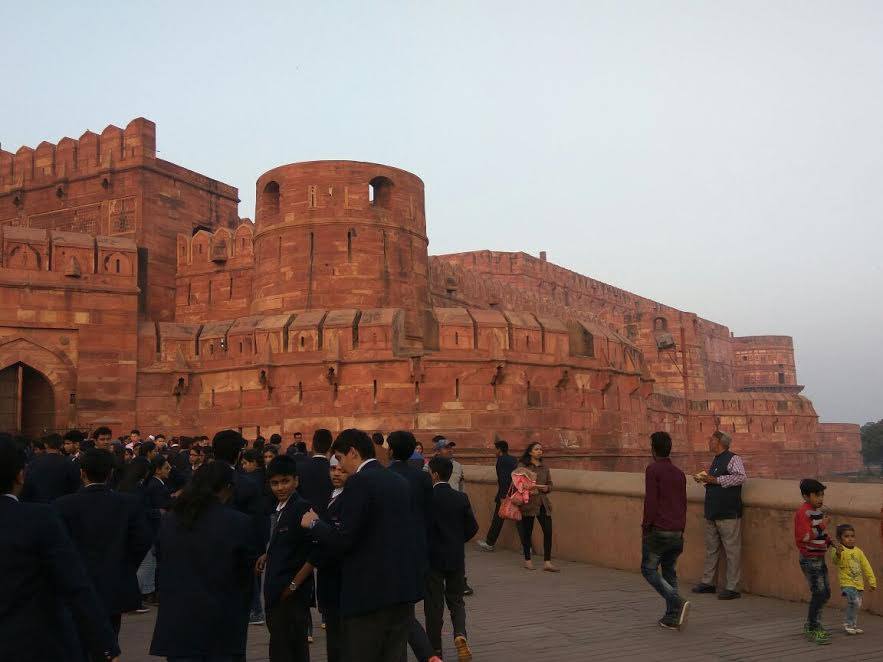 ---
Jungle Jive Show at Sirifort Auditorium
The students of Classes IV and V had an enjoyable experience at Sirifort Auditorium on 15th December 2016, where they witnessed the Jungle Jive Show that highlighted the journey of explorers who went to the abode of Mowgli where he leads a fulfilling life with his friends,Baloo,the bear,Bagheera,the panther and other animals.The students learnt about the varied aspects of jungle such as the habitat and the characteristic features of animals.T he musical show showcased positive attitude of Mowgli and the students were awestruck with the fearless approach of Mowgli towards challenges.The students enjoyed the dance at Jungle Party and had a great learning experience.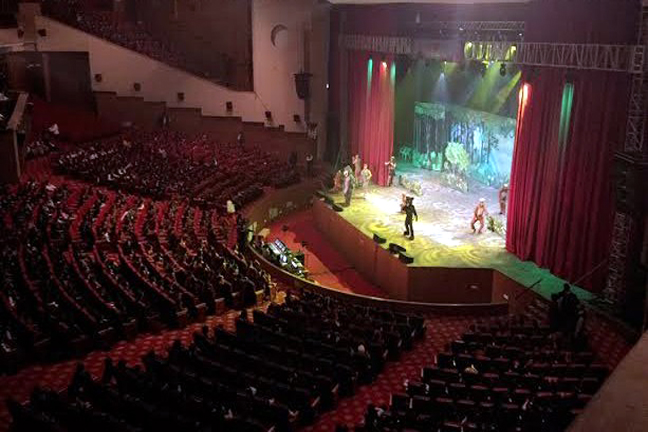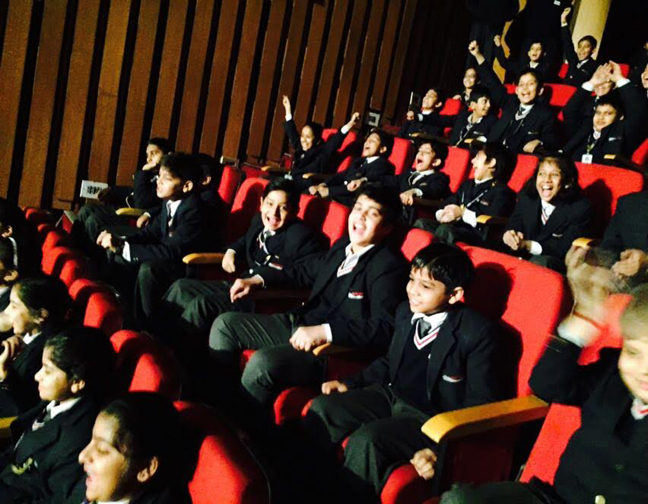 ---
Trip to Rock Sports
Students of Classes VI to VIII went for an Annual Trip to ROCK SPORTS on 3rd December 2016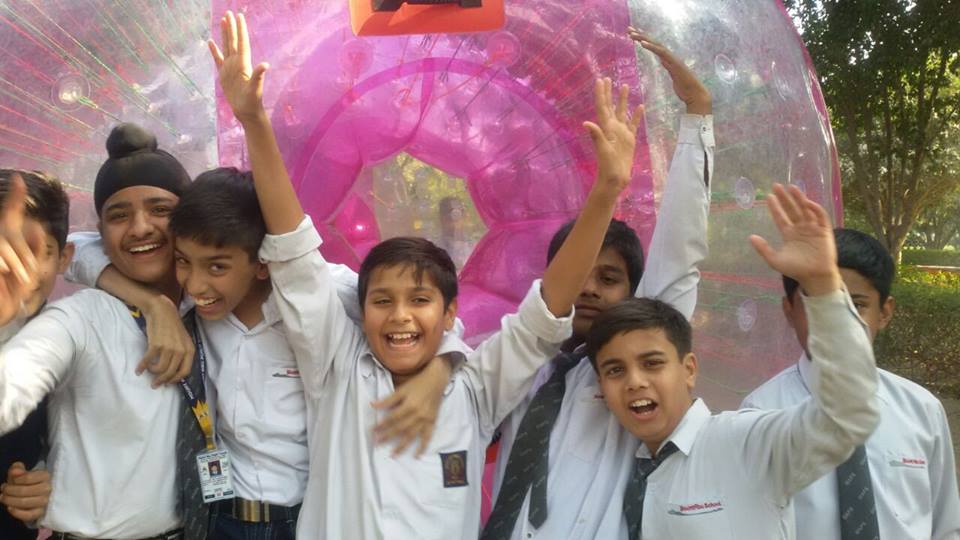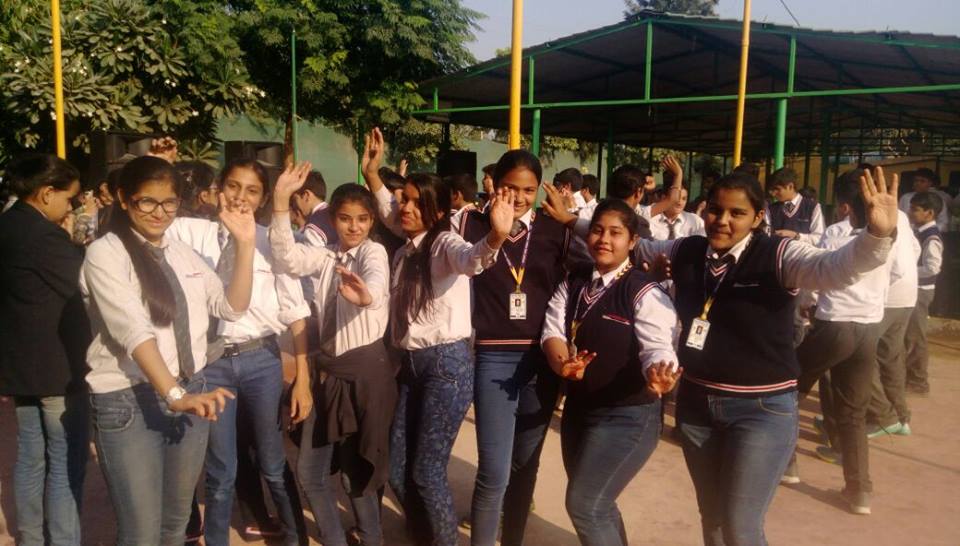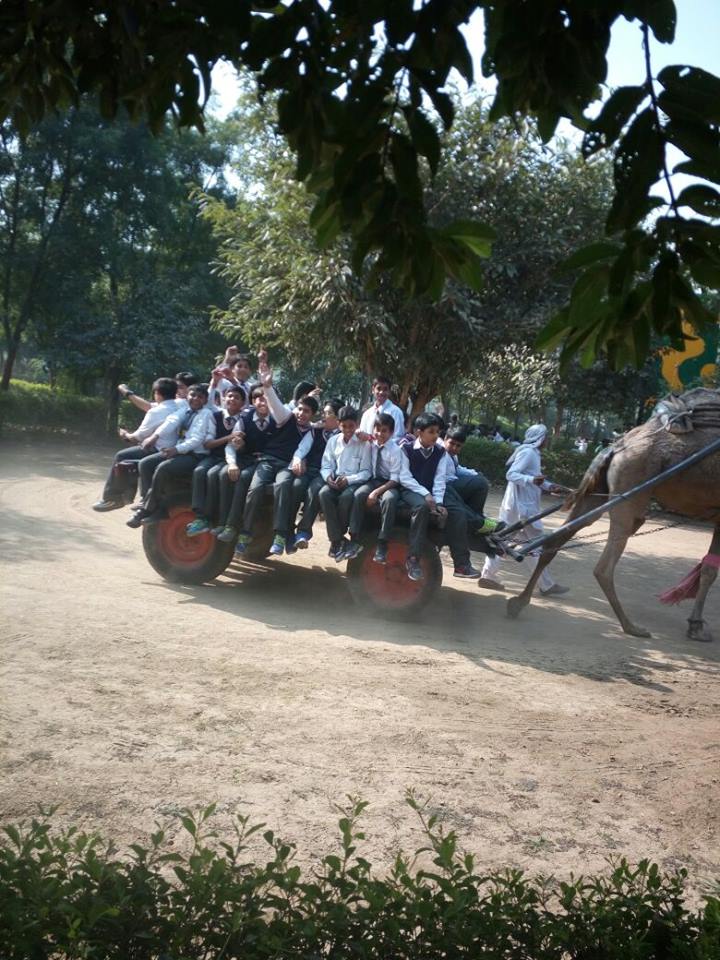 ---
Visit to National Bal Bhavan
Students of class V went for an Educational Trip to National Bal Bhavan. The students enjoyed the story telling sessions and visited Jawahar Aquarium. They were also enriched with the stories of Warriors at Gaurav Gatha Museum. The students also had fun in toy train which took them on a journey that highlighted various states of our country. It was a great learning experience as the children explored concepts beyond the walls of classrooms. The enthusiastic students also witnessed Clay Sculptures, Madhubani Paintings and Handicrafts. They visited the traffic park to know about the traffic rules and signs.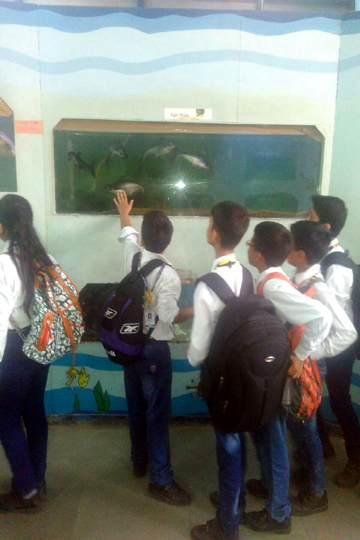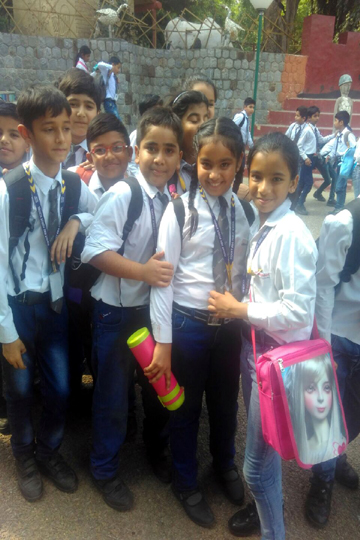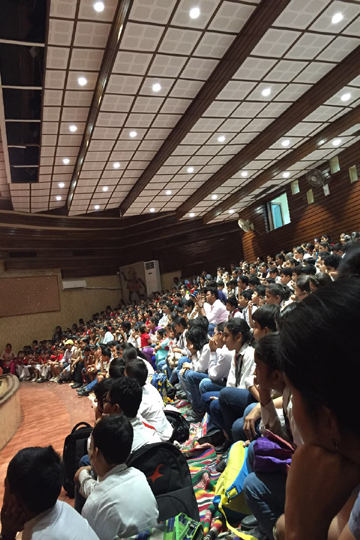 ---
Visit to The National Science Centre
The National Science Centre, Delhi is a unit of National Council of Science Museums (NCSM), which is an autonomous body and is engaged in popularization of science among the people of north India and students in particular.On 11 July, 2016, the middle wing MAPIANS got an opportunity to get connected with NSC. Various science fun games, experiments and models excited students to learn in detail.Various galleries such as Information Revolution ,human biology, pre historic life thrilled students is better vision towards to be a great success.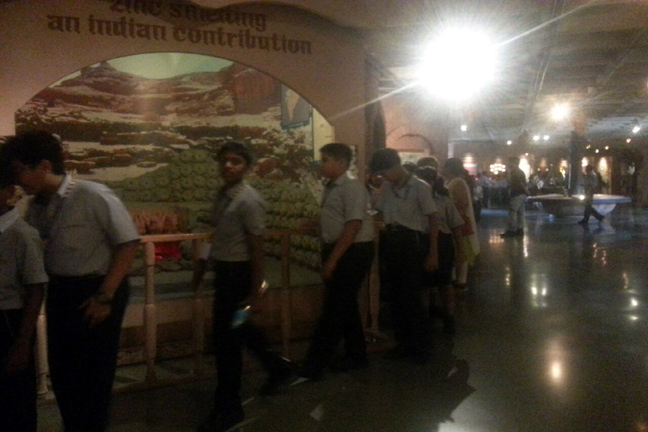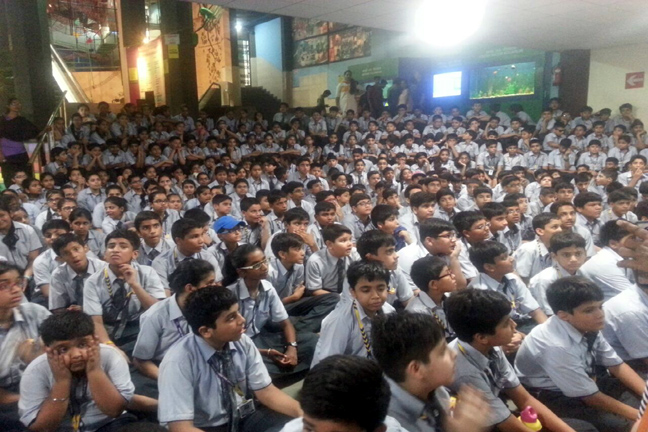 ---
Trip to Kingdom Of Dream, Gurgaon
The school planned an excursion to Kingdom of Dreams where about three hundred and fifty students from Classes VI –X accompanied by teachers enthusiastically visited the place on 22nd January 2015. The students were thrilled to see a spectacular world of un-paralled imagination which brought to them a blend of India's Culture and heritage. The visit initiated by some time being spent in Culture Gully, where students enjoyed handcrafts and cuisines from different parts of India.They were also taken to the Nautanki Mahal where they watched Zangoora-The Gypsy Prince, the biggest Bollywood show which brought the magic of Indian Cinema came alive for them in a stunning & electrifying on stage performance. It was a mesmerizing experience for the students and teachers alike, as they watched in awe, the aerial acts by the performers and the stunning stage settings. On the whole, the students had a mesmerizing experience in kingdom of dream.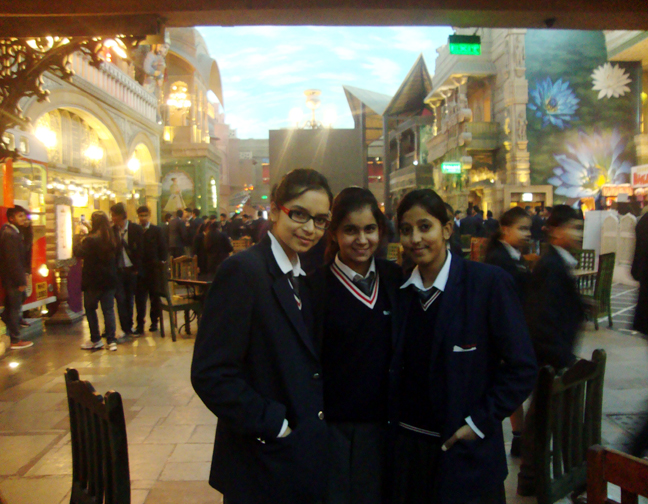 ---