MORNING ASSEMBLY -

SENIOR LEVEL
Special Assembly on World Population Day
A Special Assembly was conducted by Class XI E highlighting the theme World Population Day. The Assembly commenced with the invocation to lord followed by prayer. The children presented the news of the day .The theme of the day further got focused when Ankit Rathi addressed the gathering giving facts about how exceeding population is becoming an issue of concern for all. He emphasized on the role of youth in causing awareness amount the people A beautiful and inspirational poem composed and recited by Tejanshu further lifted the spirit of youth to ignite the minds for a constructive role in the uplift of the society. The Senior Coordinator Madam Rannu Pathak addressed the children and motivated them to be a part of the active society for vital issues. The assembly concluded with National Anthem as a tribute to the Nation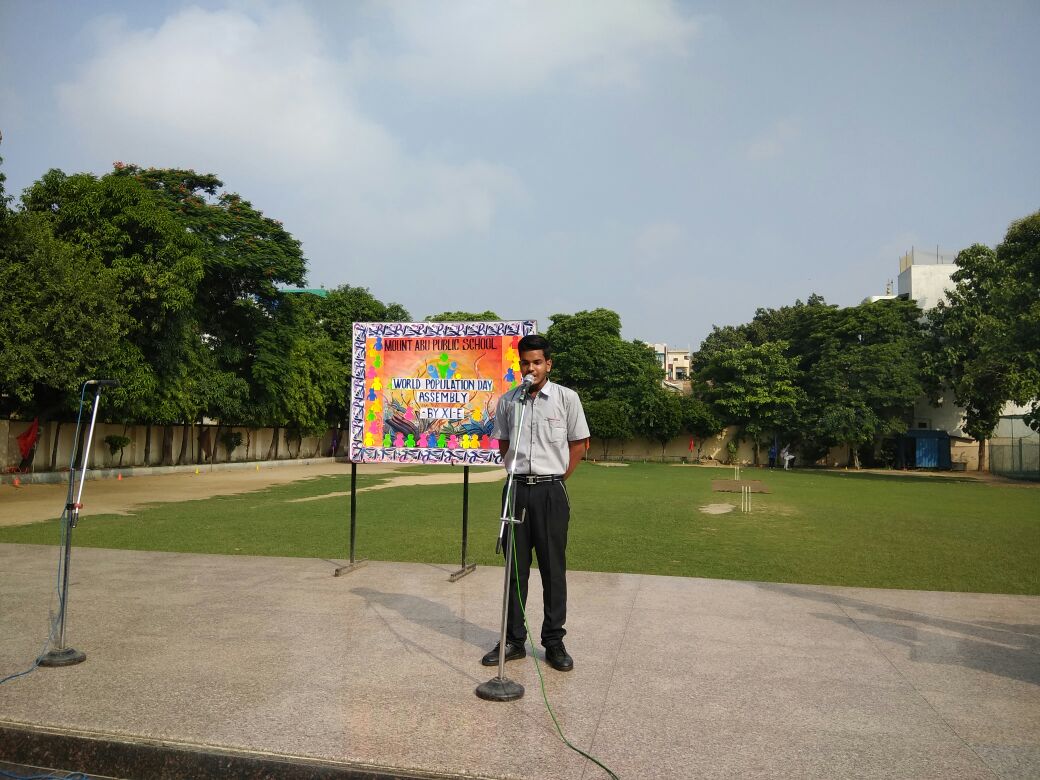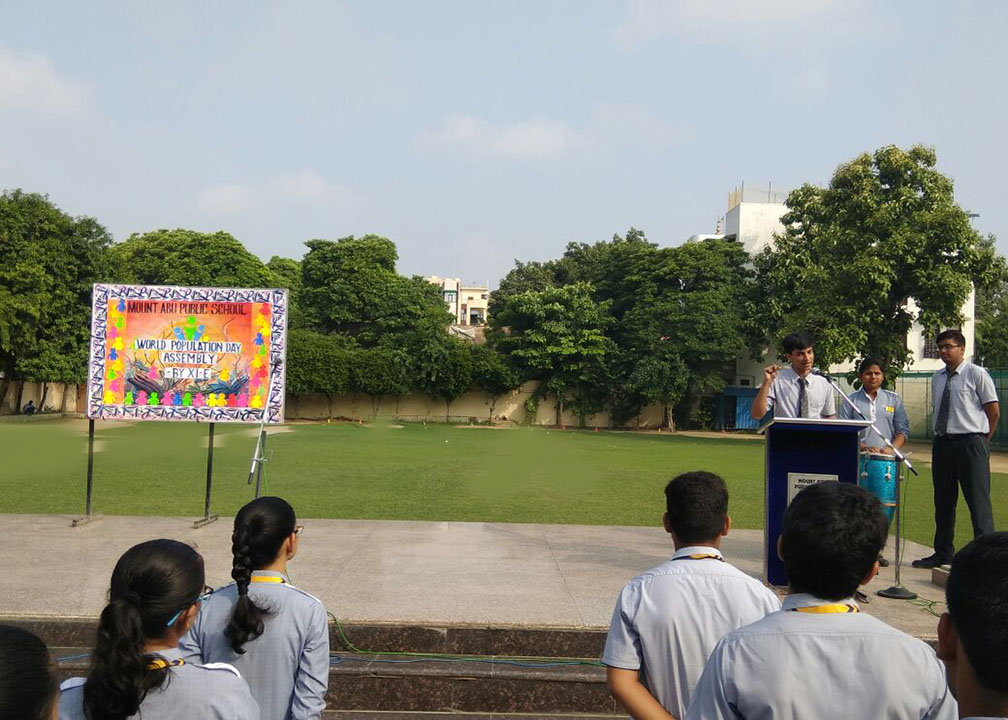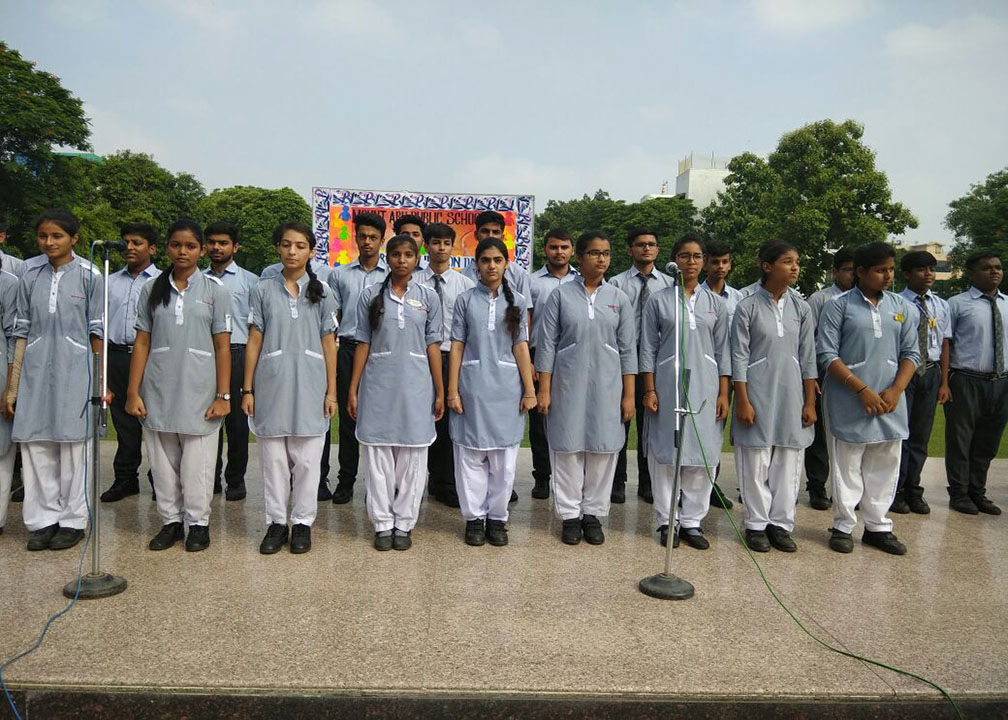 ---
Special Assembly on "WORLD HEALTH DAY"
A Special Assembly on "WORLD HEALTH DAY", was conducted by the students of class XII C on 7th April 2017. The assembly began with the famous quote on Good Health and its impact on our character.
Student's Talk was given on the World Health Day's theme of the year 2017 i.e. "DEPRESSION" to spread the awareness among the student that how it has become a common disorder and had engulf 300 million people around the world. The main thrust was to understand the need to rethink the strategies to fight the disorder.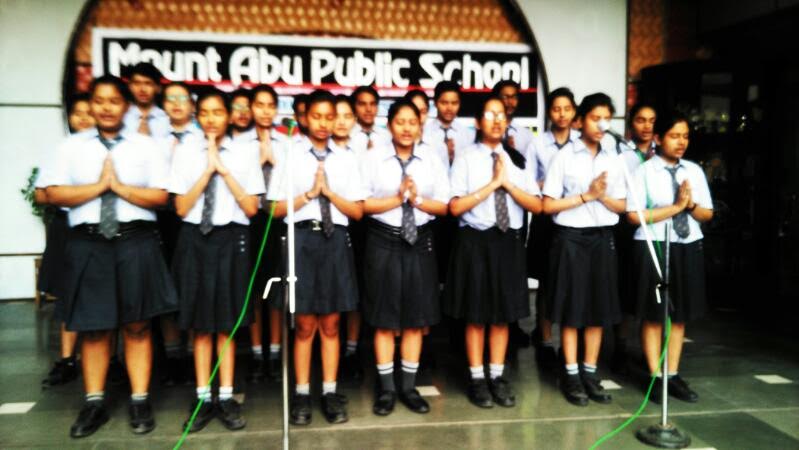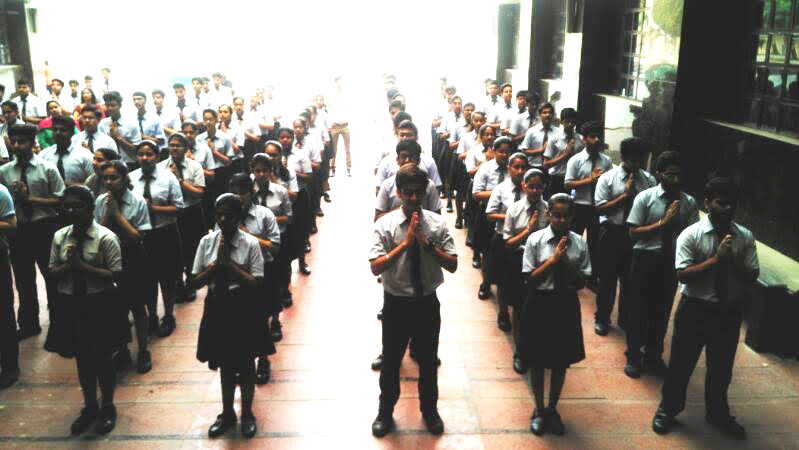 ---
Special Assembly on National Girl Child Day
The students of class XI A conducted an assembly on National Girl Child Day . The students highlighted the importance of girls in our society and how they are conquering the world with their dedicated efforts. The students also highlighted the inspirational women role models who could achieve great success and thus became an inspiration for all.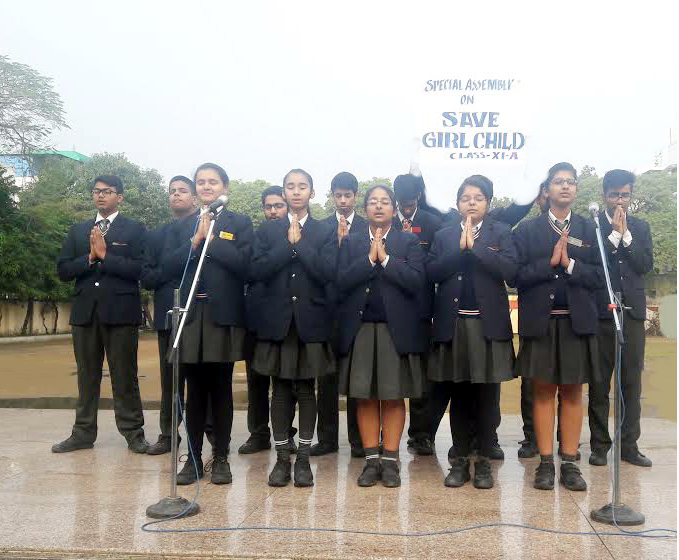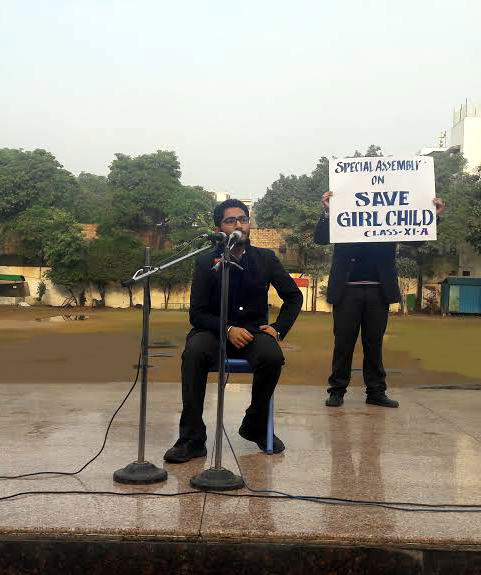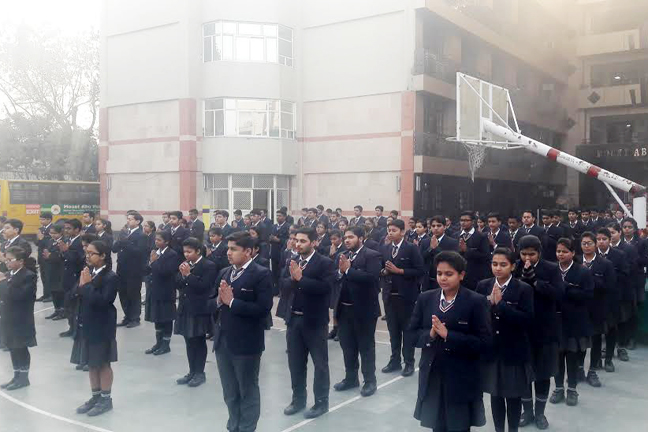 ---
Special Assembly on World Disabled Day
Class XII-B conducted the morning assembly on 'World Disabled Day' on 2nd December,2016. The assembly commenced with a beautiful prayer which enlightened our soul and gave a hope to succeed. Then, students of the class enhanced the moral values by a thought which was followed by the news headlines which made the students aware about the recent happenings around the world. It continued with making students aware about the 'World Disabled Day' which aimed at bringing a change in the mindset of society.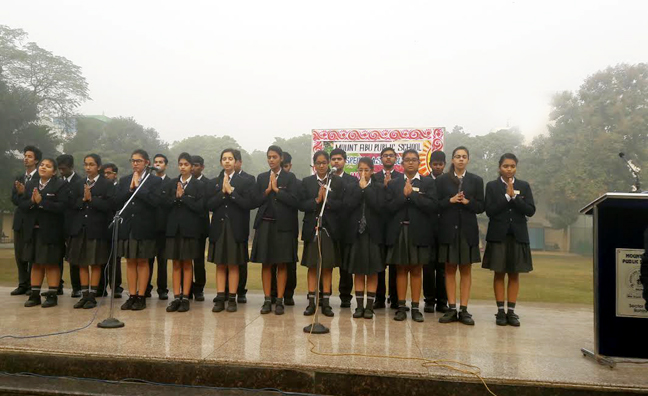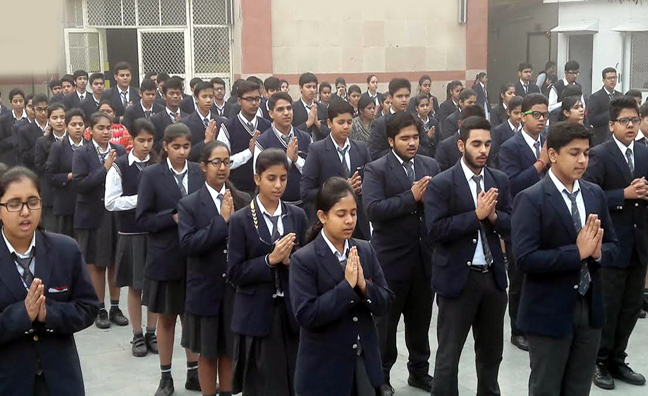 ---
Special Assembly on Deepawali
Students of class XI and XII conducted Special Assembly on Deepawali which commenced with a beautiful prayer and thought highlighting the importance of pollution free Deepawali. Students were encouraged to celebrate Deepawali in an eco-friendly way. Students were encouraged to follow the anti-cracker movement and were also sensitized with the harmful effects of burning crackers. The assembly winded up with a series of G.K Questions in order to upgrade their knowledge regarding the festival.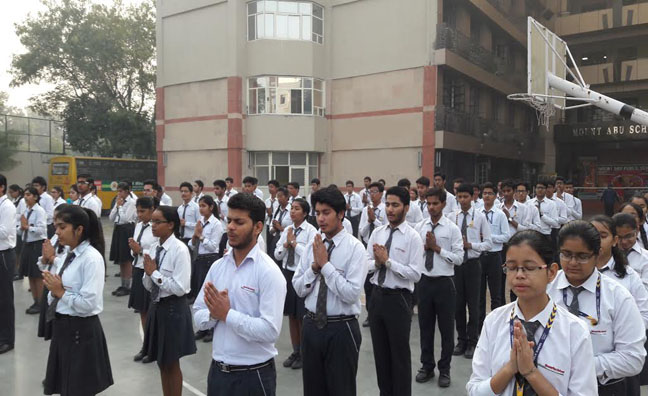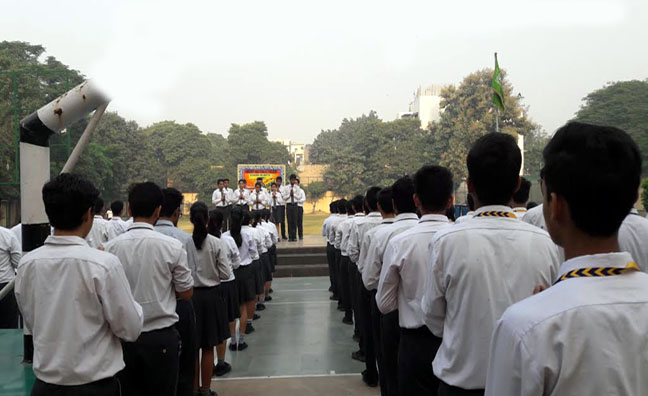 ---
WORLD ENVIRONMENT DAY
World Environment Day was celebrated in school premises where class XI-A was hosting the event. It was Mapians effort to sensitize the world and society about the detoreating condition of mother earth. Students demonstrated an impactful performance of human activities which is a show poison to it. Event marked with a pledge by everyone an effort to let make earth friendly and habitat for all
---
WORLD POPULATION DAY
Class XI-B hosted the morning assembly on 8th May, 2016 on the account of World Population Day. Assembly aimed in awakening people and spreading awareness regarding the need of controlling population exploitation. Students delivered an enlightening talk followed by a beautiful piece of poetry, filled with enthusiasm
---
WORLD PARENTS DAY
CLASS XI-C got a golden opportunity to conduct a special assembly on Parents Day. The assembly commenced with a news update with a beautiful poem and speech narrated by the students on importance of parents in our life. The assembly was summed up with the beautiful words shared by our respected Academic Director Ma'am
---
WORLD LITERACY DAY
Class XII-D hosted the morning assembly on account of World Literacy Day. Assembly aimed at awakening the individuals and spreading awareness regarding the importance of education in their lives. Students delivered an enlightening talk followed by a Quiz, filled with enthusiasm. Mapians tried to sensitize the young generation about the benefits of education by quoting "Reading the Past, Writing the Future." . The day is celebrated specially to rememorize the status of the literacy and adult education to the international community. Senior Coordinator highlighted the difference between being literate & being educated and motivated them to become educated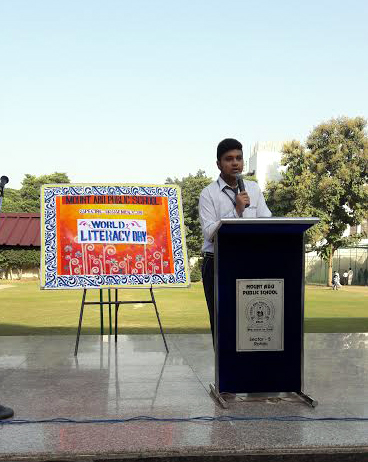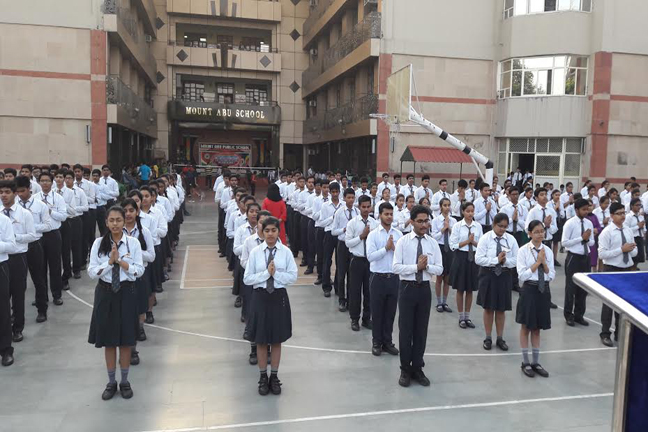 ---